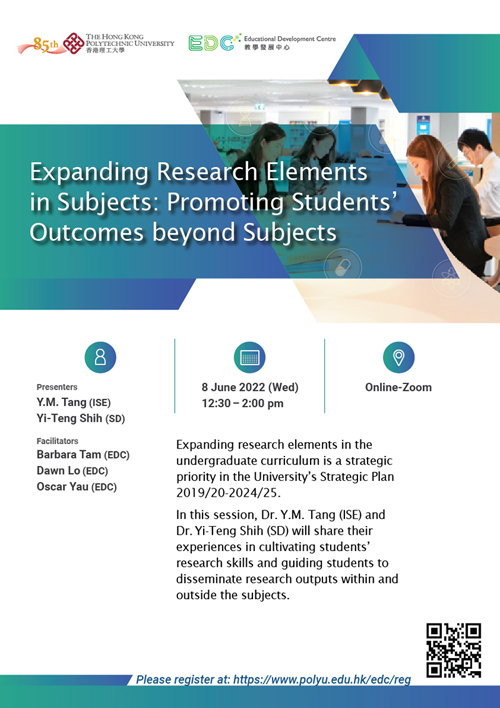 Presenter: Y.M. Tang, ISE
Presenter: Yi-Teng Shih, SD
Facilitator: Barbara Tam, EDC
Facilitator: Dawn Lo, EDC
Facilitator: Oscar Yau, EDC
Date: 08 Jun 2022
Time: 12:30 PM - 2:00 PM
Venue: Online-Zoom
Expanding research elements in the undergraduate curriculum is a strategic priority in the University's Strategic Plan 2019/20-2024/25. In this session, Dr. Y.M. Tang (ISE) and Dr. Yi-Teng Shih (SD) will share their experiences in cultivating students' research skills and guiding students to disseminate research outputs within and outside the subjects.



EDC Coordinator: Dawn Lo