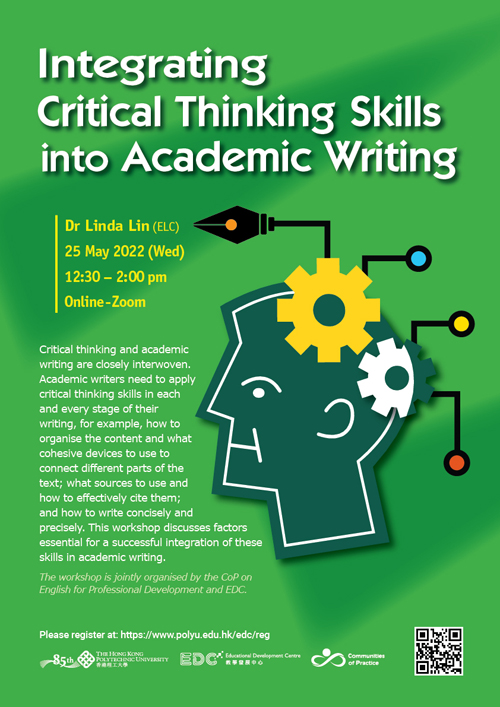 Facilitator: Dr Linda Lin, ELC
Date: 25 May 2022
Time: 12:30 PM - 2:00 PM
Venue: Online-Zoom
Critical thinking and academic writing are closely interwoven. Academic writers need to apply critical thinking skills in each and every stage of their writing, for example, how to organise the content and what cohesive devices to use to connect different parts of the text; what sources to use and how to effectively cite them; and how to write concisely and precisely. This workshop discusses factors essential for a successful integration of these skills in academic writing.

The workshop is jointly organised by the CoP on English for Professional Development and EDC.




EDC Coordinator: Joanna Kwan