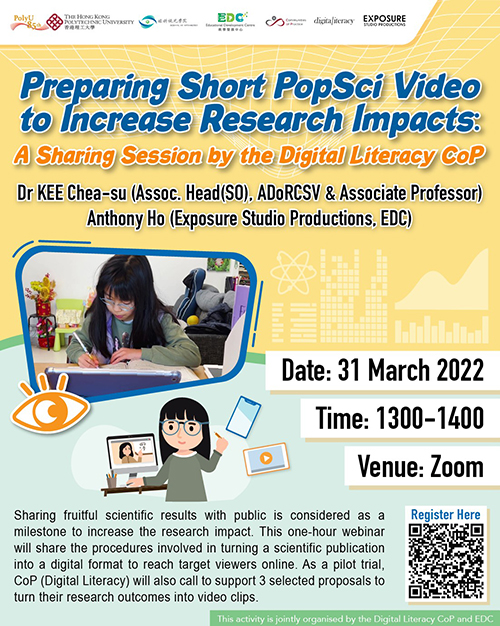 Presenter: Dr Chea-su Kee, SO
Presenter: Mr Anthony Ho, EDC
Date: 31 Mar 2022
Time: 1:00 PM - 2:00 PM
Venue: Online-Zoom
Sharing fruitful scientific results with the public is considered a milestone to increase research impact. This one-hour webinar will share the procedures involved in turning a scientific publication into a digital format to reach target viewers online. As a pilot trial, the CoP (Digital Literacy) will also call in support three selected proposals to turn their research outcomes into video clips.



EDC Coordinator: Joanna Kwan