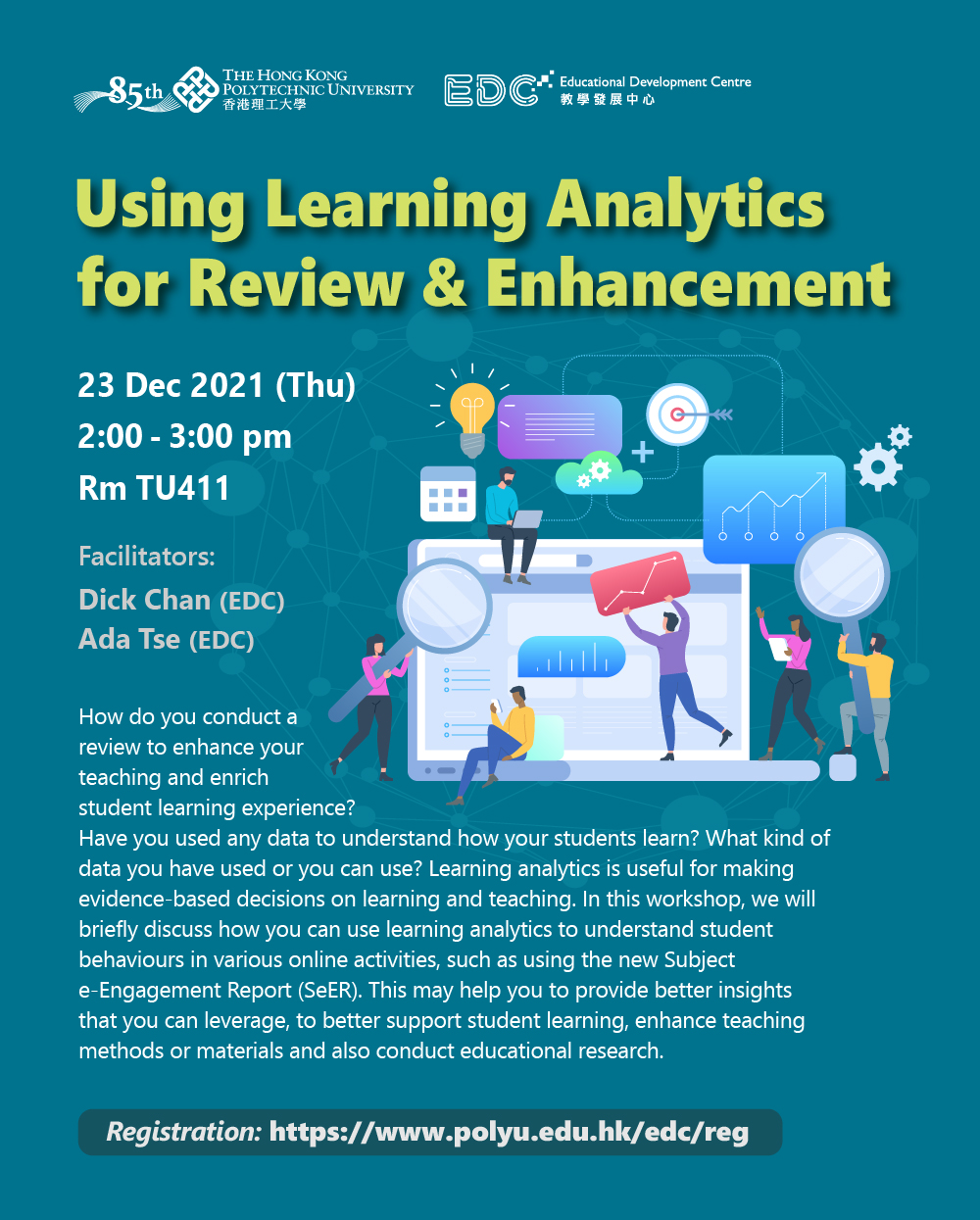 Facilitator: Dick Chan, EDO, EDC
Facilitator: Ada Tse, EDO, EDC
Date: 23 Dec 2021
Time: 2:00 PM - 3:00 PM
Venue: TU411
How do you conduct a review to enhance your teaching and enrich student learning experience? Have you used any data to understand how your students learn? What kind of data you have used or you can use? Learning analytics is useful for making evidence-based decisions on learning and teaching. In this workshop, we will briefly discuss how you can use learning analytics to understand student behaviours in various online activities, such as using the new Subject e-Engagement Report (SeER). This may help you to provide better insights that you can leverage, to better support student learning, enhance teaching methods or materials and also conduct educational research.
EDC Coordinator: Ada Tse