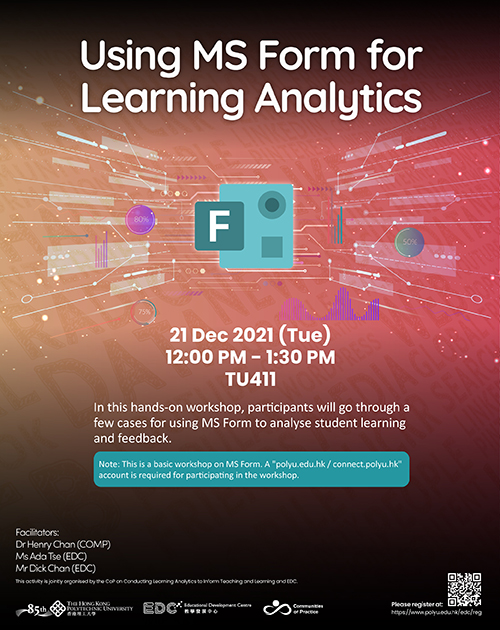 Facilitator: Dr Henry Chan, COMP
Facilitator: Ms Ada Tse, EDC
Facilitator: Mr Dick Chan, EDC
Date: 21 Dec 2021
Time: 12:00 PM - 1:30 PM
Venue: TU411
In this hands-on workshop, participants will go through a few cases for using MS Form to analyse student learning and feedback. (Note: This is a basic workshop on MS Form. A "polyu.edu.hk / connect.polyu.hk" account is required for participating in the workshop.)

This activity is jointly organised by the CoP on Conducting Learning Analytics to Inform Teaching and Learning and EDC.
EDC Coordinator: Joanna Kwan