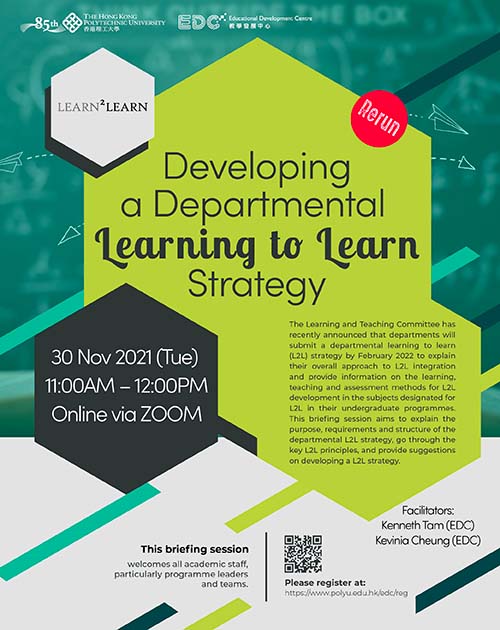 Facilitator: Kenneth Tam, EDC
Facilitator: Kevinia Cheung, EDC
Date: 30 Nov 2021
Time: 11:00 AM - 12:00 PM
Venue: Online-ZOOM
The Learning and Teaching Committee has recently announced that departments will submit a departmental learning to learn (L2L) strategy by February 2022 to explain their overall approach to L2L integration and provide information on the learning, teaching and assessment methods for L2L development in the subjects designated for L2L in their undergraduate programmes. This briefing session aims to explain the purpose, requirements and structure of the departmental L2L strategy, go through the key L2L principles, and provide suggestions on developing a L2L strategy.

This briefing session welcomes all academic staff, particularly programme leaders and teams.
EDC Coordinator: Kevinia Cheung