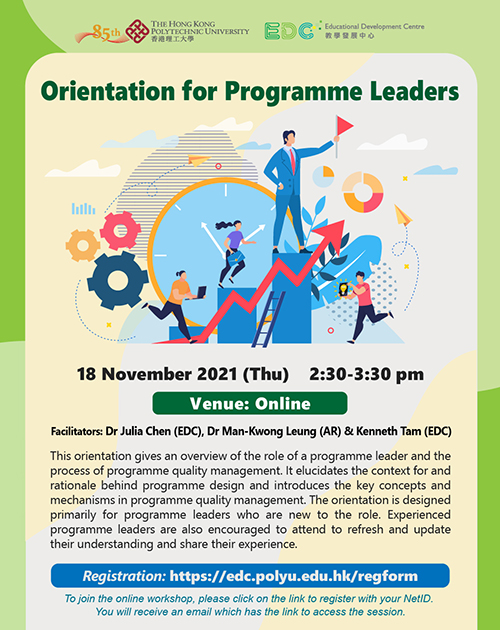 Facilitator: Dr Julia Chen, EDC
Facilitator: Dr Man-Kwong Leung, AR
Facilitator: Kenneth Tam, EDC
Date: 18 Nov 2021
Time: 2:30 PM - 3:30 PM
Venue: Online-Blackboard Collaborate Ultra
This orientation gives an overview of the role of a programme leader and the process of programme quality management. It elucidates the context for and rationale behind programme design and introduces the key concepts and mechanisms in programme quality management. The orientation is designed primarily for programme leaders who are new to the role. Experienced programme leaders are also encouraged to attend to refresh and update their understanding and share their experience.
EDC Coordinator: Kenneth Tam