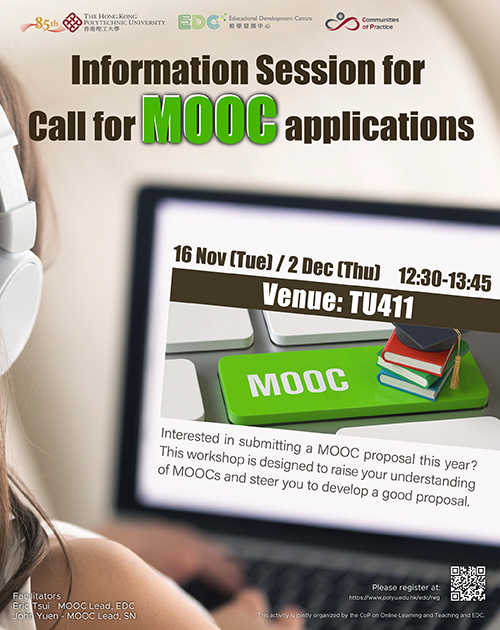 Facilitator: Eric Tsui, MOOC Lead, EDC
Facilitator: John Yuen, MOOC Lead, SN
Date: 16 Nov / 02 Dec 2021
Time: 12:30 PM - 1:45 PM
Venue: TU411
Interested in submitting a MOOC proposal this year? This workshop is designed to raise your understanding of MOOCs and steer you to develop a good proposal.

This activity is jointly organized by the CoP on Online Learning and Teaching and EDC.
EDC Coordinator: Eric Tsui