Industrial Collaboration

PolyU-OPPO Joint Innovation Lab
The "PolyU-OPPO Joint Innovation Lab" (Joint Lab) aims to foster knowledge exchange, cultivate high-level scientific research talents and share research outcomes by the venture. It will be the leading force in catalysing the academia-industry cooperation as well as the innovation technology development in GBA.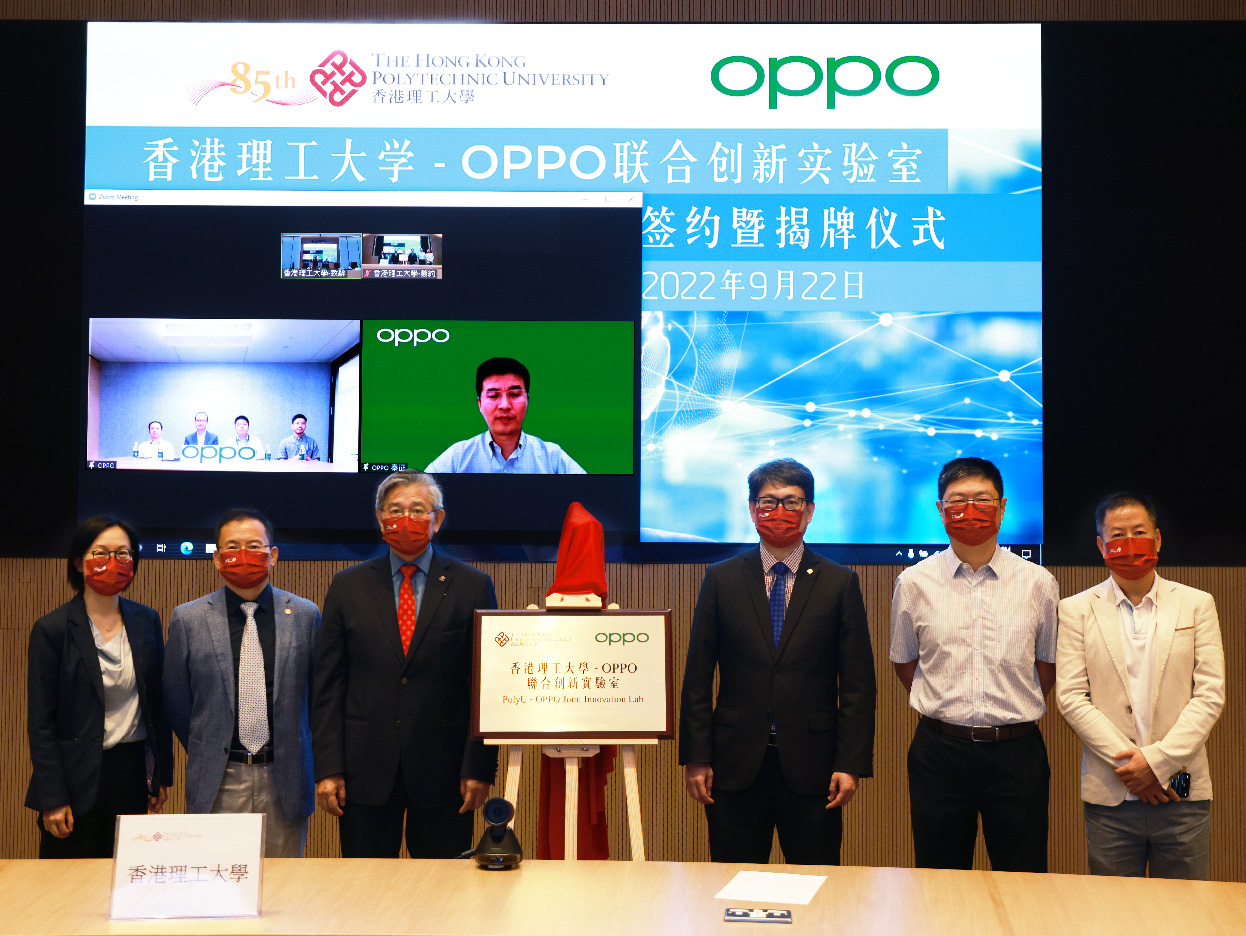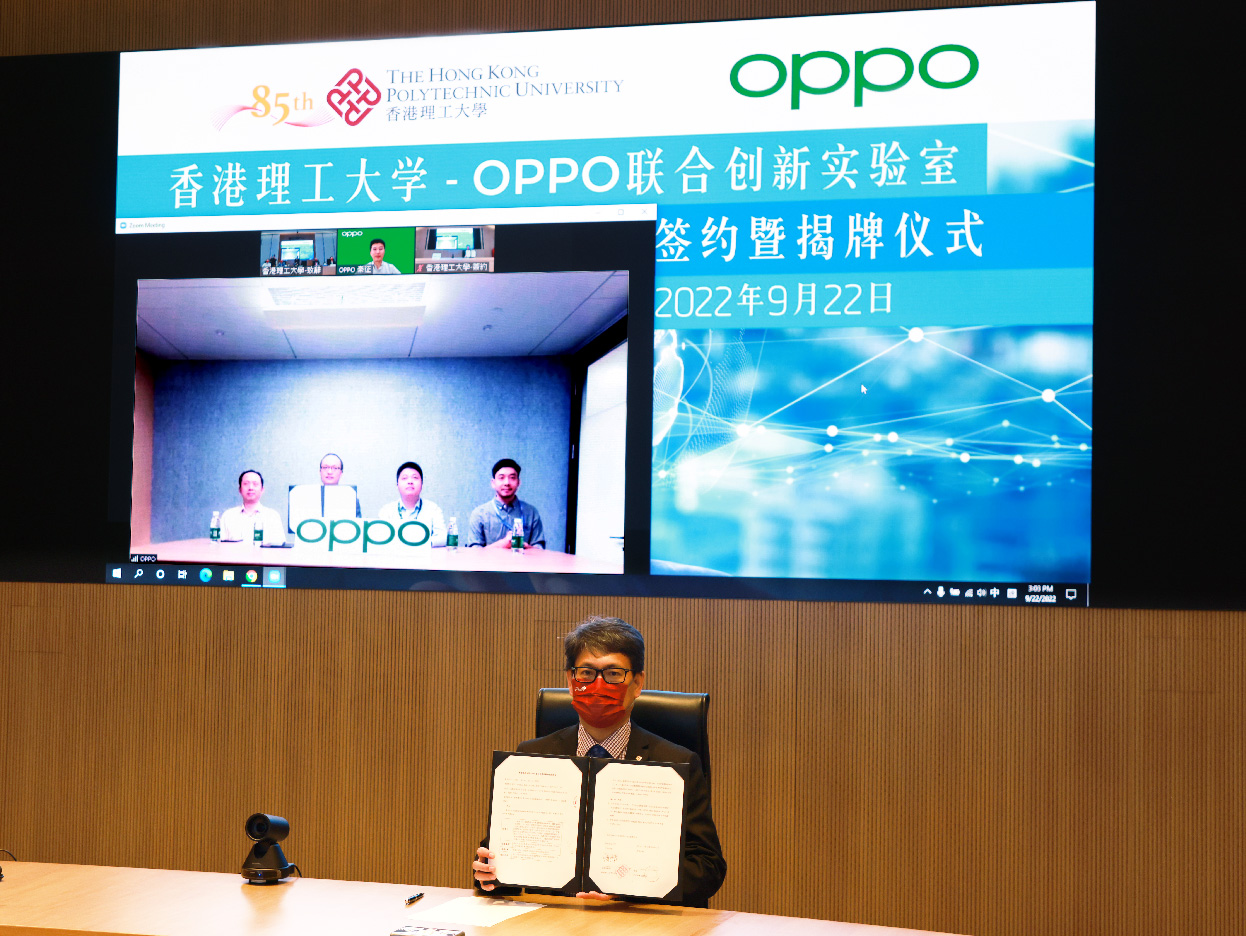 The laboratory will focus on joint research projects including AI-driven computational imaging and its chipisation, computer vision, immersive multimedia and AR/VR technology. The establishment of the Joint Lab was in response to the national strategy of Greater Bay Area (GBA) development and to promote the Guangdong-Hong Kong collaboration.
PolyU joins hands with Peng Cheng Laboratory on big data and artificial intelligence research
Participating in this collaboration, COMP will leverage its expertise to support PolyU and Peng Cheng Laboratory (PCL) advancing the growth of Big Data Analytics, Advanced Networks, Internet of Things, Artificial Intelligence and Robotics, Blockchains, and Smart Health through the sharing of lab equipment and scientific research resources, thus to foster the development of groundbreaking technologies, as well as academic exchanges and talent cultivation.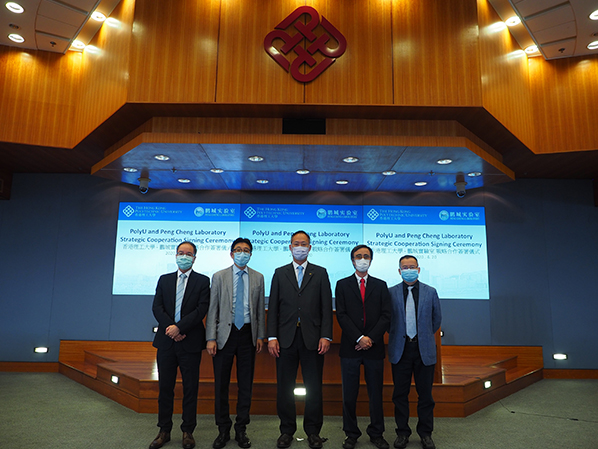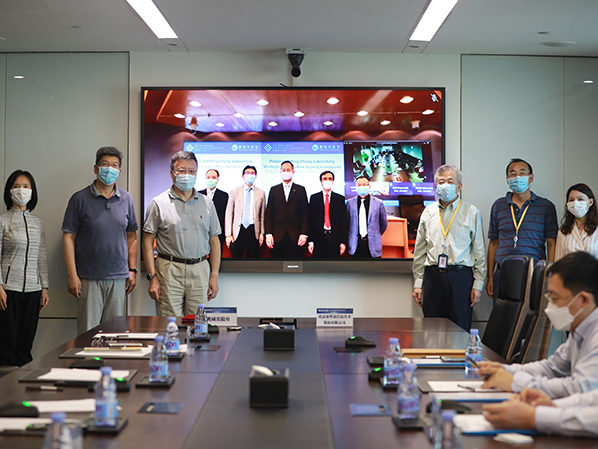 The strategic cooperation will further exploit PolyU and PCL's research predominance and excellence. It will bring new opportunities to both parties, strengthen the connection with industrial partners and contribute to the Greater Bay Area with practical and impactful innovations.
Alliance with TCL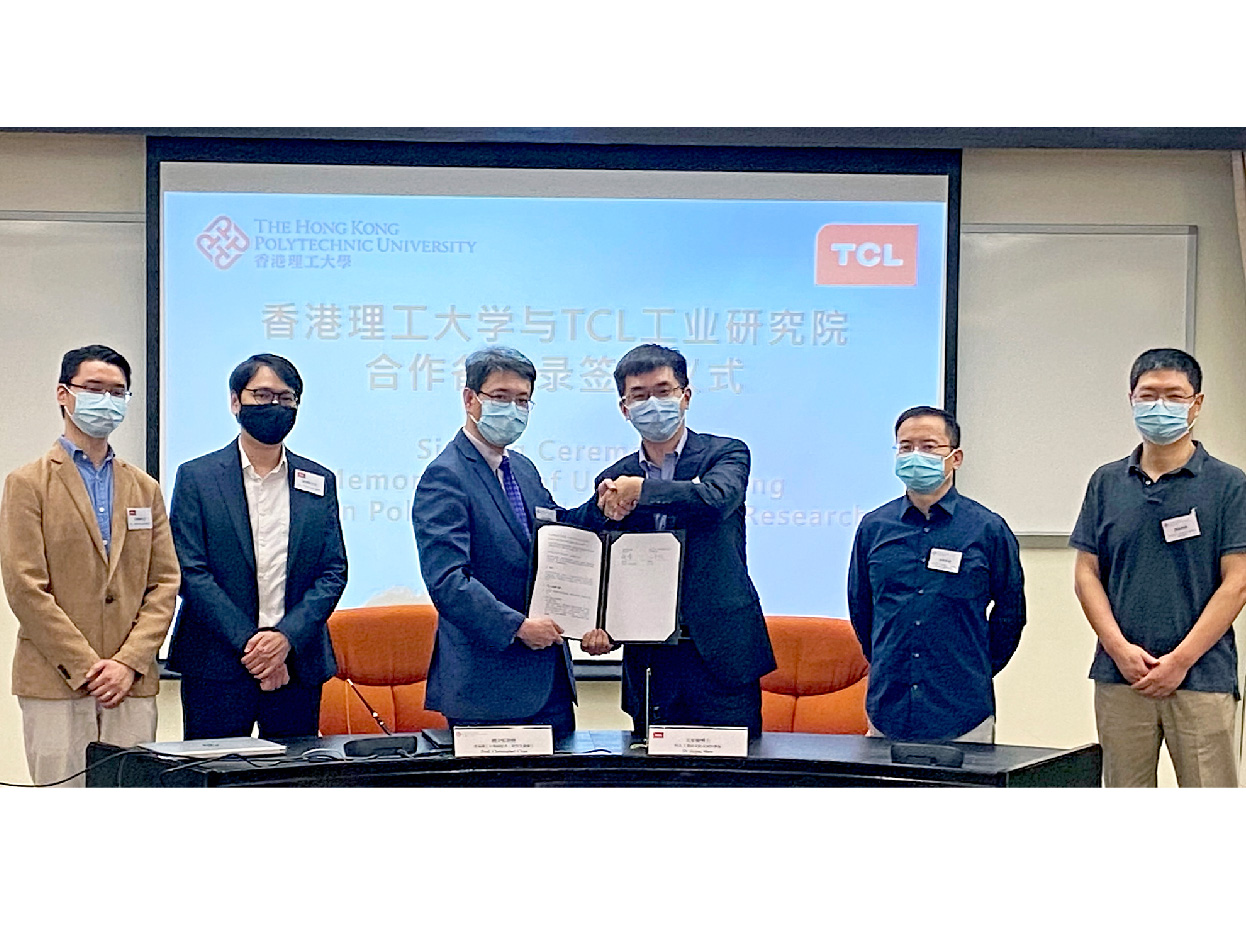 Cooperation with TCL Group sets a framework for collaboration to develop research in science and technology, as well as for developing and implementing applied research projects in innovative Artificial Intelligence. Through this alliance, both parties aim to promote the long-term development of AI, identify new applications, explore more innovative technologies, attract R&D experts and cultivate AI talents.