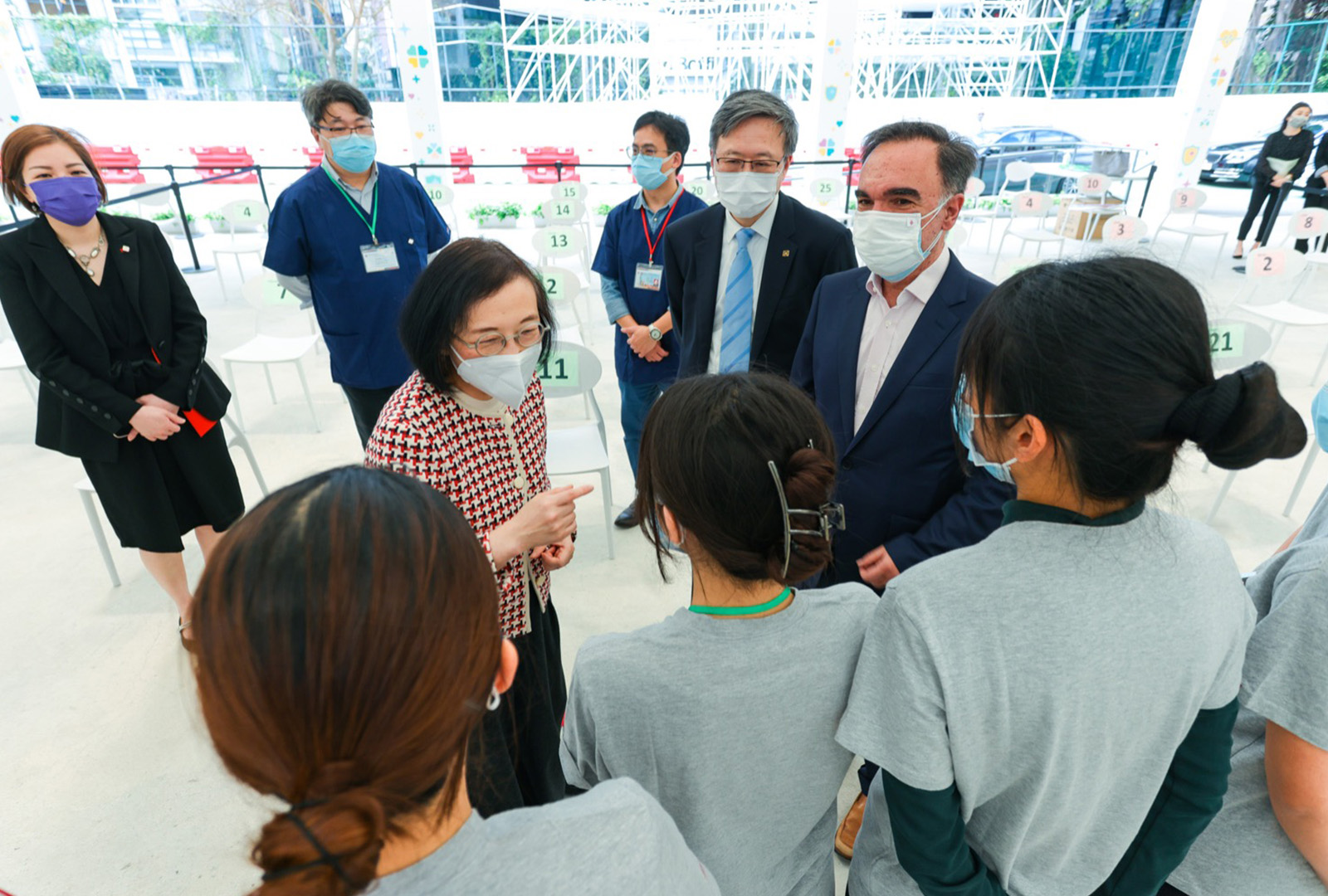 Professor Sophia CHAN, Secretary for Food and Health, today visited the Caroline Hill Road Pop-up Community Vaccination Centre (PCVC) in Causeway Bay, which is operated by The Hong Kong Polytechnic University (PolyU) in a non-profit-making mode, and commenced operation on 29 March 2022.
Accompanied by PolyU President Prof. Jin-Guang Teng, Professor CHAN toured the centre to understand its operation and gave encouragement to the medical team on duty. She also expressed her gratitude to the University to support the Government's vaccination programme.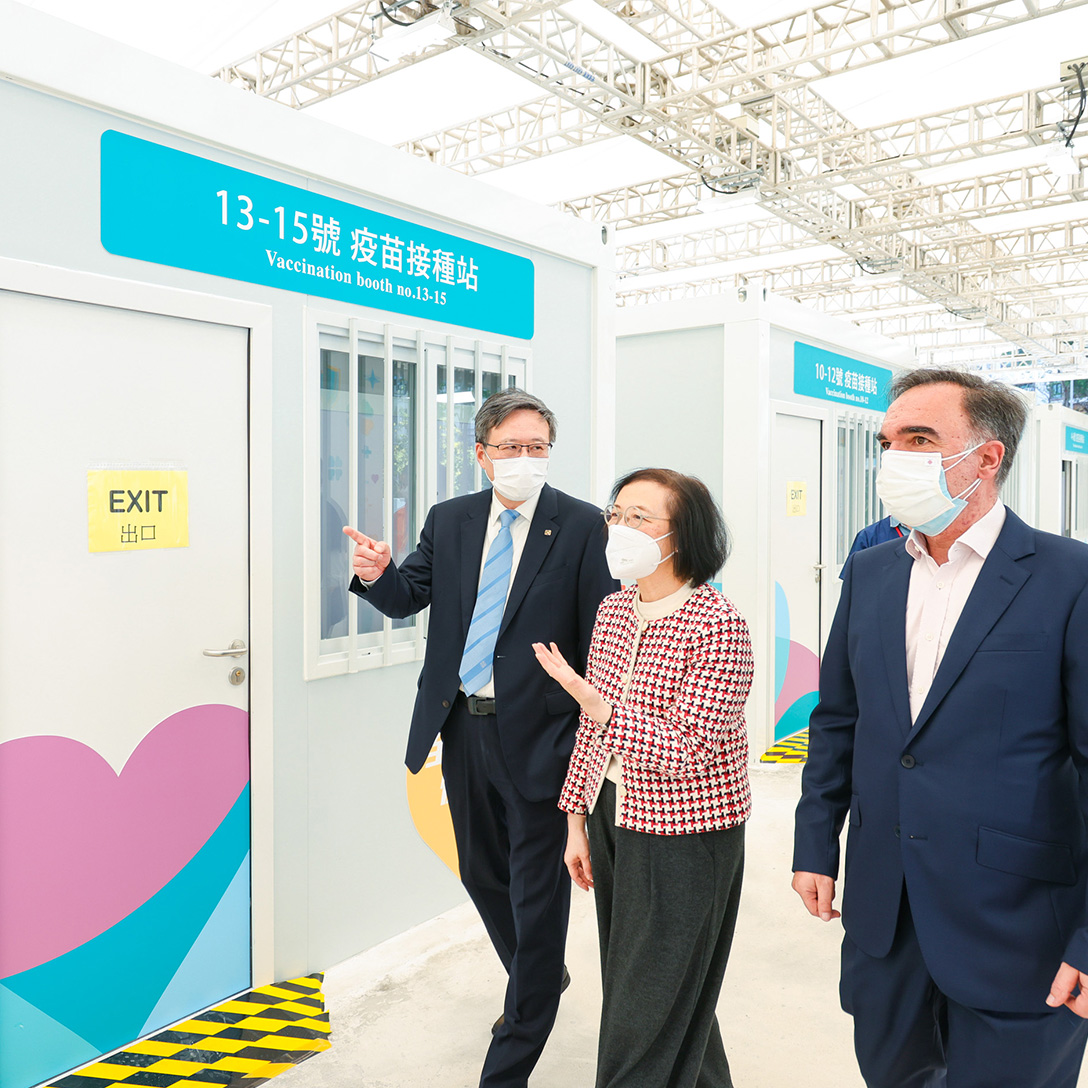 Supported by a team of 300 students, teaching staff and alumni from PolyU's School of Nursing, the Caroline Hill Road PCVC offers the BioNTech vaccination to people aged 12 or above. The School's final year students will assist in the administration of the vaccine under the supervision and support of the teaching staff and alumni who are experienced registered nurses.
The Caroline Hill Road PCVC is open daily from 8am to 8pm and will operate until the end of June.
Learn more about PolyU's initiatives to help fight the pandemic in Hong Kong: https://www.polyu.edu.hk/combatcovid19/