---
JS3100 Building and Real Estate Scheme (BRE Scheme)
Interviews for the JS3100 offered by the Department of Building and Real Estate will be held on 29th July 2022 (Friday). Owing to the pandemic situation, the interview will be conducted online via ZOOM. Selected Band A JUPAS applicants will be invited to attend the interviews.
Interview shortlist for respective programmes will be announced on 27th July 2022 (Wednesday). JUPAS applicants may check your own status and interview schedule via the "eadmission" website. To use the "eadmission" website to check interview schedule and arrangement, please follow the steps as below:
Enter the "eadmission" website https://www38.polyu.edu.hk/eAdmission/index.do
Click the "JUPAS Login" Button on screen
Follow the instructions on screen to enter account name (JUPAS application number) and password (HKID or passport number) for checking
On the arrangement of online interview, further information will be announced in separate email along with the interview invitation to shortlisted JUPAS applicants on 27th July 2022.
JUPAS applicants not invited to attend the interview will remain eligible to be considered for admission.
Along with the implementation of scheme-based admission in 2022/23, JS3100 (BRE Scheme) will issue "unconditional choice of major" among the three undergraduate programmes within the scheme to eligible JUPAS applicants after the first year of study. Approximately 40% of offered JUPAS applicants with better HKDSE result (weighted Best 5 subjects score) and interview score will be awarded "unconditional choice of major". Eligible JUPAS applicants will be informed on this along with the JUPAS Main Round Offer Result announcement on 10th August 2022. Further information are available at the following website: https://www.jupas.edu.hk/en/programme/polyu/JS3100/
Department of Building and Real Estate
Hong Kong Polytechnic University
19th July 2022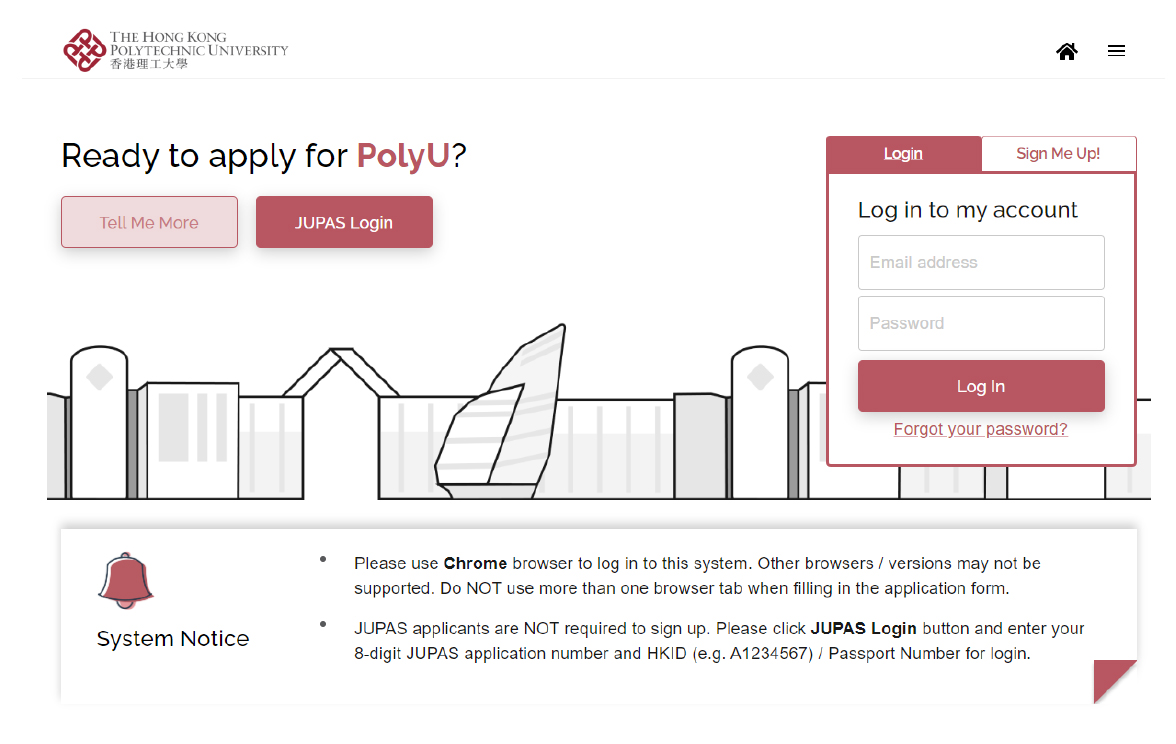 ---