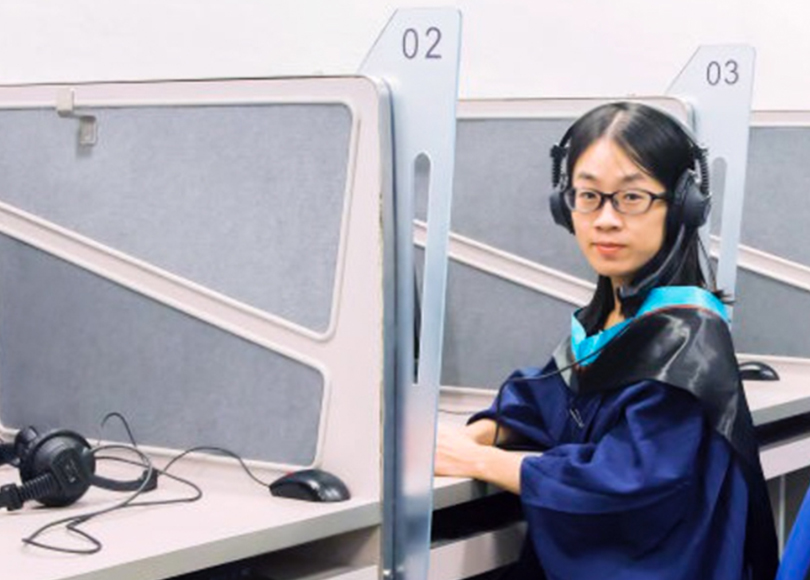 【 #WeArePolyU 】What made you come to PolyU to pursue your second Master's degree?
"I have always had tremendous passion for learning simultaneous interpretation, despite already having an undergraduate degree in Chinese Language and Literature and a Master's degree in Comparative Literature and World Literature."
Six years into her career, it was as if someone had pressed a pause button on Grace's life. She decided to follow her heart and leave her comfort zone to realise her childhood dreams at PolyU.
During her days at PolyU, Grace bonded with classmates from her Master's programme who were just as passionate about translation and simultaneous interpretation. They spent days and nights practising and honing their skills at the University's Simultaneous Interpretation and Digital Language Laboratory. She also had the opportunity to learn from and get acquainted with exceptional translation experts at conferences hosted by PolyU and other local universities. Her one-year experience at PolyU made her understand that there are indeed infinite possibilities in life. "If we learn to say 'Why not?', we can embrace all kinds of exciting opportunities that life presents us."
Grace Liu
Department of Chinese and Bilingual Studies alumna
(Posted on 14 December 2020)