Please note that the following activities are not organised by PolyU and hence will not be covered by any of the insurance policies of the University. You are strongly advised to take care of your own personal accident / medical insurance. Also, please be aware and take care of all your personal medical needs while undertaking the activities.
---
Service Code: O-235
Service Name: Mentor@Home Scheme 家「友」良師計劃
Organisation:
Hong Kong Christian Service Centre for Harmony and Enhancement of Ethnic Minority Residents (CHEER)
香港基督教服務處 融匯-少數族裔人士支援服務中心
No. of volunteers to be recruited: 12
Service Content:
Since 2009, Mentor@Home has been providing face-to-face, one-to-one, home-based language training to ethnic minorities (EM) residents who are unable to attend formal language classes. Our mentees are non-Chinese residents who are unable to attend Chinese/English courses conducted in classroom settings in the community. They might be persons with physical disability, housewives fully-occupied by household duties or senior residents with low mobility, etc.
Role of Volunteer:
Voluntary mentors have to:
Attend a briefing session to learn more about the characteristics of EM and the operation of the scheme
Teach basic Cantonese / English (for daily conversation) to EM mentees
Submit a simple log sheet every month
To be eligible to enroll as a mentor, you MUST BE:
Aged 16 or above,
Secondary 5 education level or above,
Appreciate cultural diversity, and
Willing to provide at least 15-hour one-to-one and home-based language training to needed EM mentee.
Remarks:
A gift coupon valued $300 will be offered to each mentor after completion of the 15 mentorship hours and submitting all necessary documents
A service certificate can be provided upon request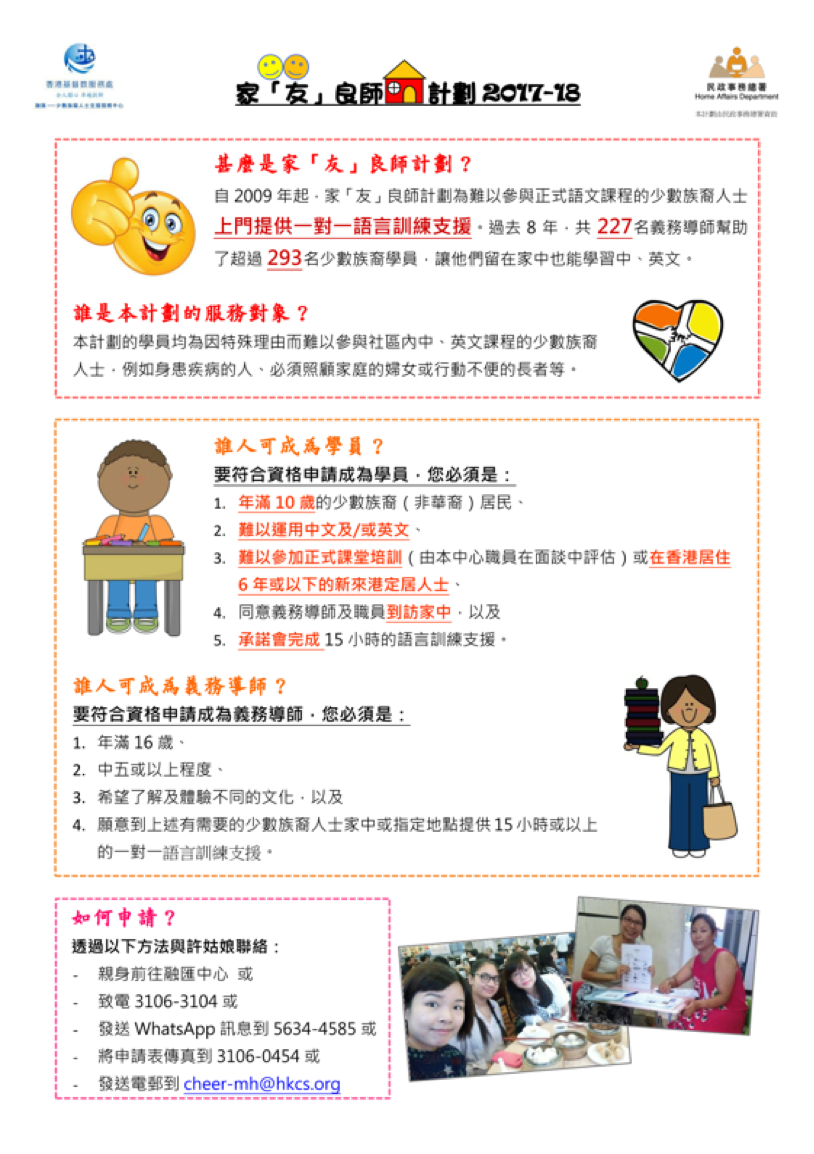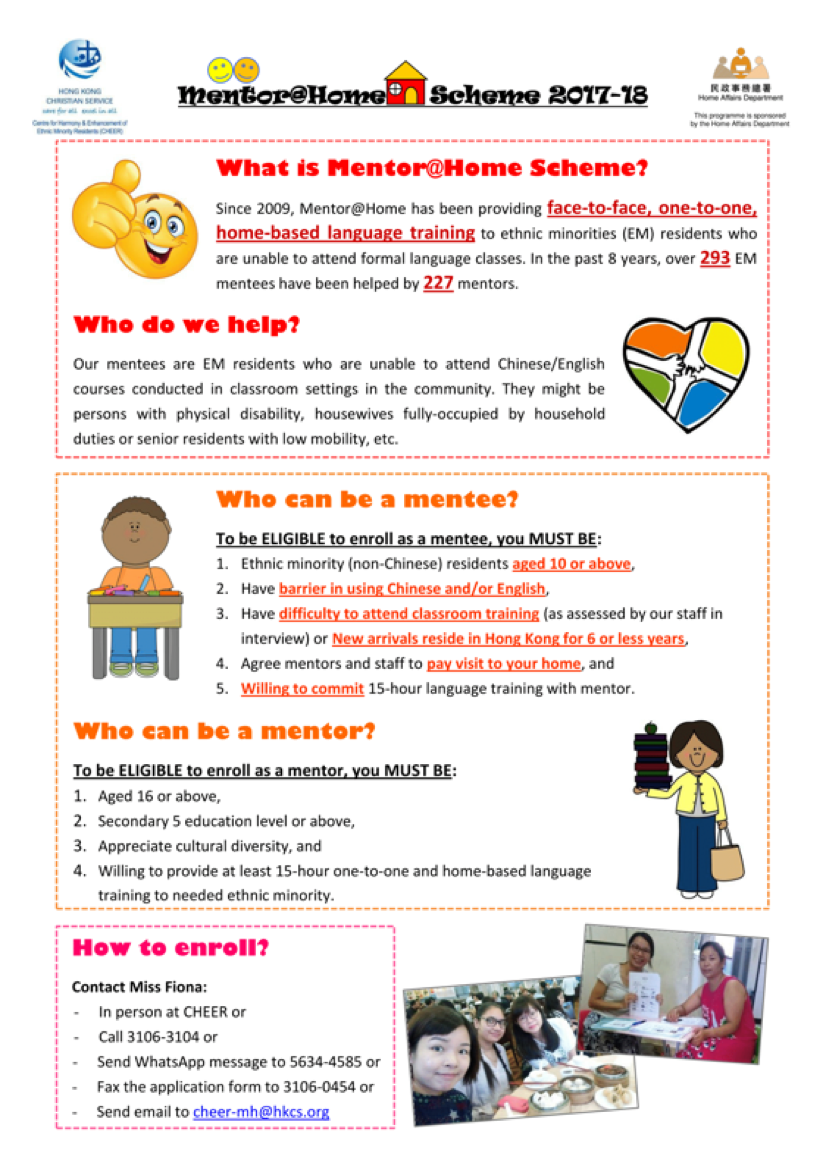 Application Method:
Complete the Mentor Enrollment Form and send to CHEER by:
WhatsApp (5634 4585) or
Fax (3106 0454) or
E-mail (cheer-mh@hkcs.org) or
Post (Unit 3, 6/F, Futura Plaza, 111-113 How Ming Street, Kwun Tong, Kowloon)
Enquiry:
Ms Fiona Hui at 5634 4585 (WhatsApp message), or 3106 3104 (phone call), or cheer-mh@hkcs.org
Deadline:
Open until filled