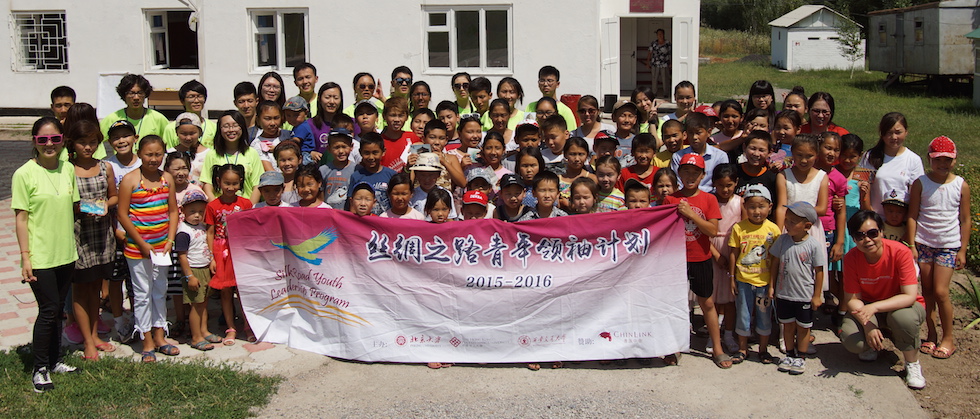 The Silk Road Youth Leadership Programme was jointly organised by PolyU, Peking University and Xi'an Jiaotong University. Fifty students from diverse cultural backgrounds in Hong Kong SAR, Malaysia, Korea and mainland China, including students from ethnic groups such as the Hui, the Uyghur and the Tibetan people, took part in the programme. The study trip to Xi'an and Ningxia in July 2015 broadened our students' understanding of the historical background of and cultural interaction along the ancient Silk Road. The trip to Israel in February 2016, comprising a youth forum and trips to the embassy, universities, local enterprises among other facets, gave the students an in-depth experience of the unique characteristics of Middle Eastern culture. In July 2016, Silk Road Youth Leadership Programme participants visited Central Asia and served people in need in local communities.
Xi'an and Ningxia: Understanding the Silk Road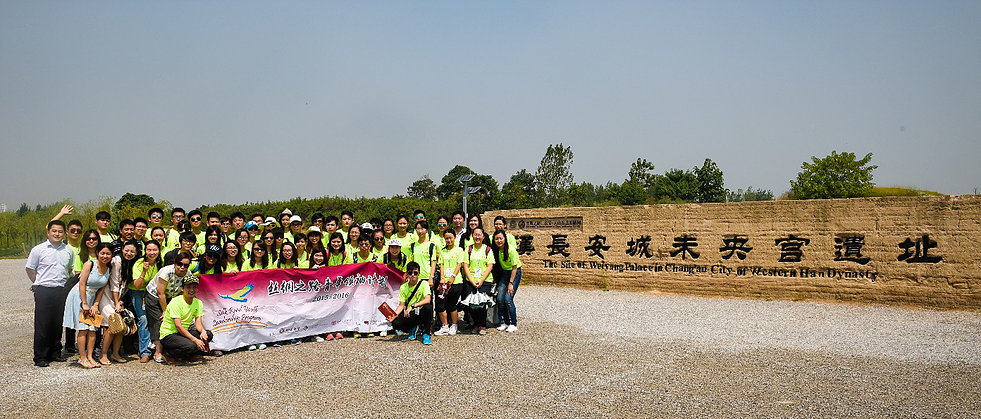 Travelling to Xi'an and Ningxia helped us to understand the origin and importance of the Silk Road, with particular reference to the area's strategic and cultural development. Along the way, we gained insights into the lives, origins and history of the Hui and various other minority ethnic groups, and began to comprehend the religious history of the Silk Road. We also visited a range of local organisations to gain an understanding of the effects of new economic measures in the region. These trips not only revealed the outcomes of development, but also encouraged us to reflect on what development should and should not involve. The journey gave us the chance to learn to respect and appreciate cultural diversity. This valuable experience made us realise that we should not view things solely from our own perspective; we need to listen to and engage with others with empathy to recognise differences and resolve disputes, thereby reducing tensions and misunderstanding. In the next stage of the trip, we reached Israel. This expanded our journey from the community and national levels to the global level, and enabled us to explore the rich cultural heritage of the Silk Road, whose essence of development and harmony lie in its diversity.
Israel: Experiencing Culture Harmony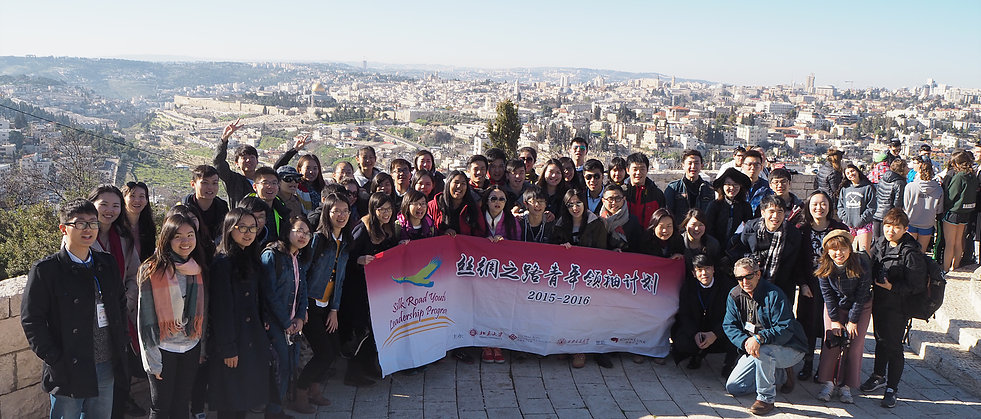 Israel has a long and sad history. While visiting Jerusalem's Old City, City of David, Wailing Wall and Mount of Olives, we experienced the harmony of Judaism, Christianity and Islam in the Holy City. We understood that the Jewish people have over the last 2,000 years lost their homes and their land, resulting in a global diaspora; at the same time, however, we observed a harmonious and respectful diversity during our trip to Israel.
Israel is a small country: half of its land is desert, limiting its economic development. Due to distinct historical factors, the Israelis have been displaced from their homes and forced to resettle all over the world. But despite this backdrop of economic, social and political adversity, Israel has developed rapidly through innovation, courage, wisdom, perseverance and unity. With their open minds, inclusiveness and spirit of forgiveness and peace, Israelis offer a model of harmony for all nations.
The trip not only gave us a more in-depth understanding of Israel's religious, historical, cultural and socio-economic development and innovation, but also taught us the value of tolerance and understanding. We went home with much stronger cross-cultural knowledge, which will be of invaluable assistance in our efforts to become spiritual and practical future leaders capable of serving the community, the country and the world.
Kyrgyzstan: Extending the Serving Heart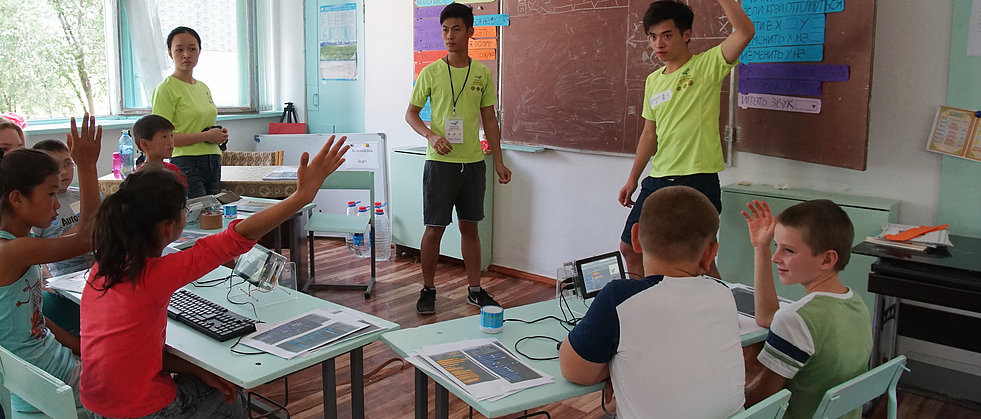 The Silk Road Youth Leadership Programme not only offered workshops, training and trips to nurture our willingness and capacity to serve and our global vision, but also gave us the opportunity to put our cognitive and spiritual learning into practice. In Kyrgyzstan, Central Asia, we engaged in service learning with a range of local groups. Our group of 42 was divided into 3 teams, each working at 2 service points. The first team visited and served Aka Bata School, whose students were from Russia and local Kyrgyz and Donggan families, and Chorolovka School, attended by children from impoverished farming families. The team taught the students to use computer software to design fun animations and write storylines. This enhanced their problem-solving skills and computer literacy. The second team organised summer courses for Donggan children at Ivanovka School, and provided life-skills training for youngsters at the Youth Centre Hope Clinic; they also conducted home visits and workshops to encourage local young people to pursue their dreams. The third team organised summer camps for children in the poor rural area of Jarbashy Village; they also served poor children at the Taiwan TFCF Community Centre. They held sports competitions, performed science experiments and conducted training activities to develop the children's thinking skills and creativity.
SYLP 2015/16: from Learning to Action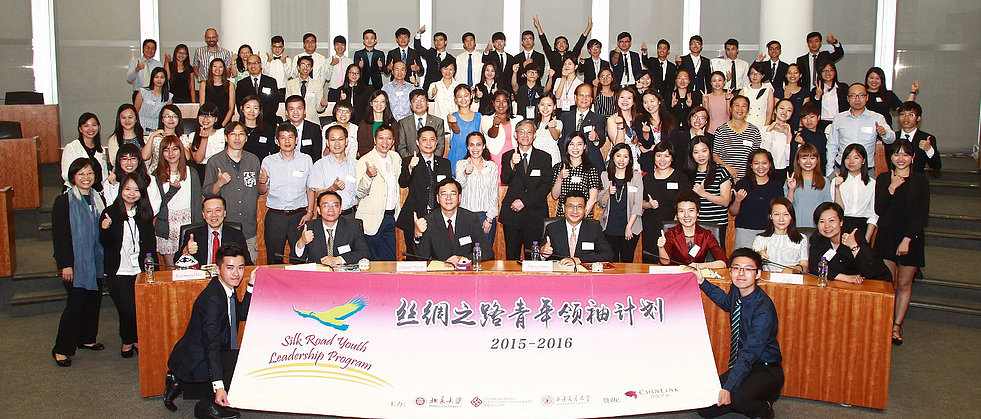 After one year of adventures and experiences, graduates of the Silk Road Youth Leadership Programme 2015/16 has extended their hopes and serving hearts into action, and launched the Global Youth Leaders Club in their graduation ceremony in order to organise student-initiated youth leadership programmes in future.