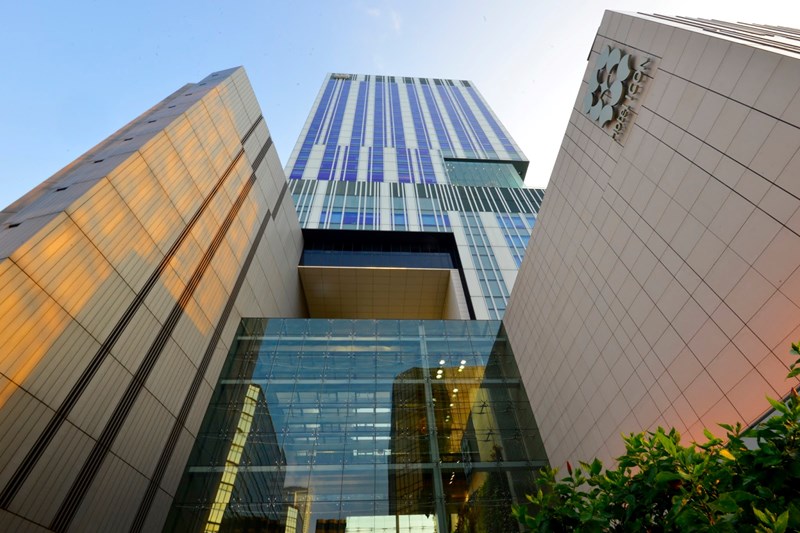 Hotel ICON is a unique teaching and research hotel that offers a fully integrated teaching and learning approach to education. Officially opened in September 2011, wholly owned by PolyU and an extension of the SHTM, Hotel ICON is located in the same building complex as the SHTM campus, university staff quarters, research facilities, resources centre, classrooms, and faculty and administration offices in East Tsim Sha Tsui. Envisioned as a "hotel with a purpose", the hotel is committed to providing an interactive and dynamic learning environment, as well as state-of-the-art educational facilities. The School has fully integrated Hotel ICON into its curriculum by revamping a host of subjects spanning daily hotel operations, event management, financial administration, entrepreneurship, and service quality management, all of which include practical training.
Hotel ICON has also enhanced the SHTM's leadership role in hospitality research for the advancement of the entire industry. The School has implemented multiple research projects with different foci in the hotel, and created three dedicated guestrooms – "Tomorrow's Guestrooms" – to facilitate more in-depth research into the application of advanced concepts in the field of hotel management.
The hotel offers three vibrant dining spaces, including the GREEN café, The Market buffet, and the Cantonese fine dining restaurant Above & Beyond. In addition, the 570 sqm, open-plan ballroom Silverbox can accommodate a broad range of special events, conferences, banquets, and meetings.
As the world's first co-located, co-lead programme offered in a teaching and research hotel, Hotel ICON believes the future of Asian hospitality lies in providing a dynamic environment to inspire a new generation of passionate pioneering hoteliers and students who will one day take their positions as leaders in the hospitality and tourism sector.
For more information and reservations, please visit Hotel ICON.