---
The PolyU Summer Institute — Residential Camp went by quickly and one of our student ambassadors, Valerie Wong of Foundation Year spent some time to reflect on the cherished moments of the experience.The PolyU Summer Institute 2023 is a newly launched programme for Secondary 4-5 students to have an immersive university experience, consisting a 3-day, 2-night residential camp held on 24-26 July.
Highlight of the event was definitely the WHAT DESIGN? full day workshop organised by PolyU Design on day 2, welcoming 19 curious students. As an experienced senior who has been down this path of participating in various PolyU activities for secondary school students prior her admission to the School of Design, Valerie sees this 1-day experience as a true portrayal of a day of a design student.
"

Tight deadline, high workload

!"
Valerie giggled. Despite the intensive session of producing both 2D and 3D outcomes, the students put effort in the group projects and contribute their ideas as one, learning the importance of visualizing the making process, planning and work division to bring their ideas from imagination to reality. Another memorable episode of the day was her idea for a 30-mins design interview brainstorming exercise on the spot, as the warm up activity that would be useful to help the aspiring designers plan ahead.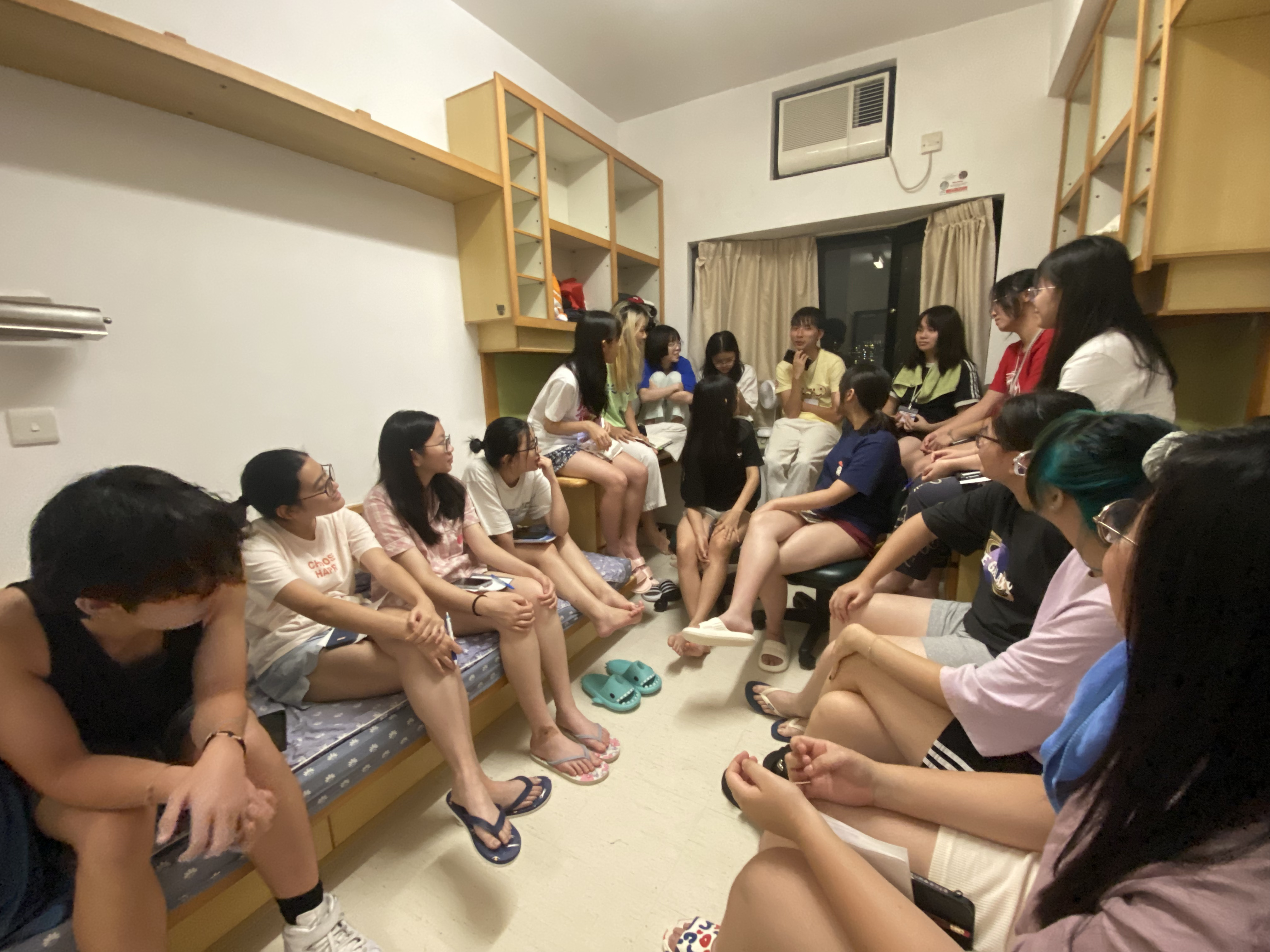 Bonding between the participants was closely-knitted thanks to a series of high energy, team-building activities infused with more intimate moments of chill chats and sharing (and a bit of gossips) at the student dormitory. "Not only enjoying the fun and excitement during game time, experiencing the real design student life," explained by the student ambassador, "we also took time to slow down and reflected on these few days and thought about their future direction while treasuring the little time left for us to be together."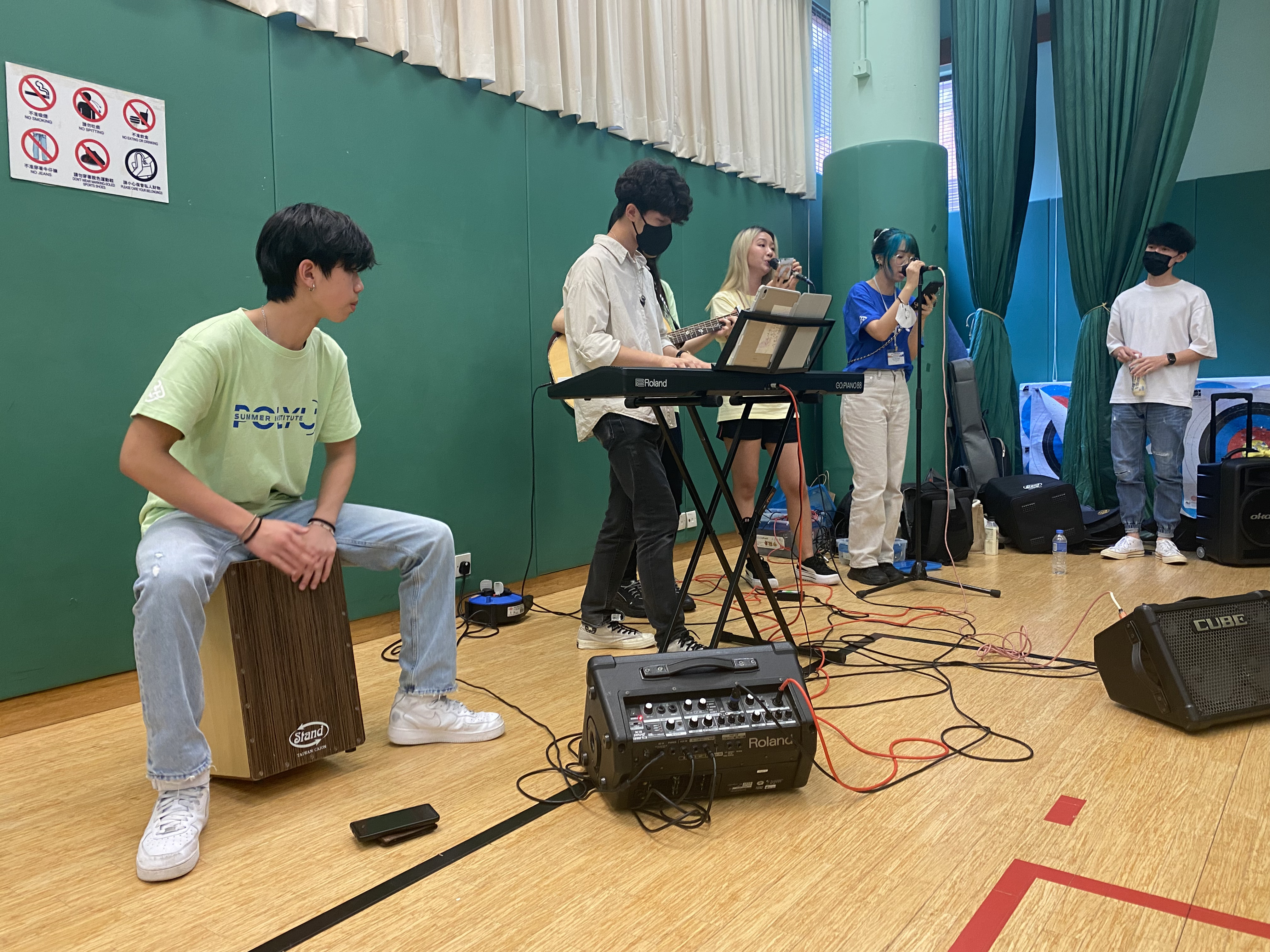 "PolyU Design is full of talented people ;)"
Valerie wrapped up her reflection with a smile, recalling her amazement when enjoying the Interest Club Showcase performance of singing and playing cajon by the participants, like a proud mother showing us the photos she has taken for her talented children. Aspiring young talents are always welcome to join the fun as the School organises year-round activities for secondary school students, get in touch with us at sdmktg@polyu.edu.hk!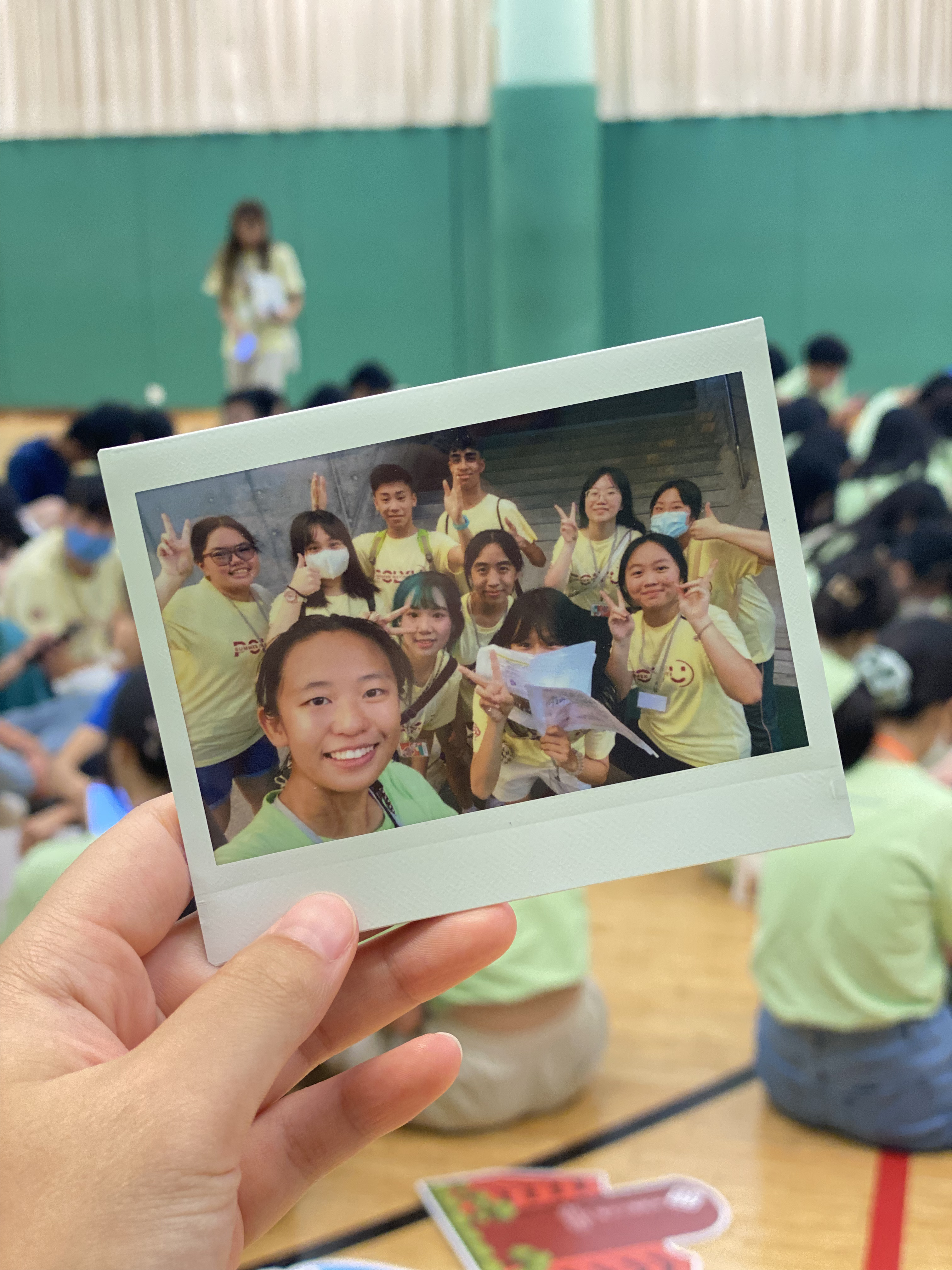 ---
| | |
| --- | --- |
| Topics | News | PolyU Design Teaching and Learning | Student life | Students | Admission | Events | JUPAS | Non-JUPAS | Secondary school | summer programme | Workshop |
| Research Units | School of Design |
---