We are proud to see our students' works listed in The Architecture MasterPrize™ (AMP) and awarded the highest prize 'Best of Best' in multiple categories.
AMP is an international annual programme to celebrate higher education students and recent graduates who have proven their dedication to the fields of architecture, interior, landscape and urban design.
Wing Sze Kung (Environment and Interior Design, 2022) is one of the three 2022 Student Winners, winning 'Best of Best' in four categories with her magnificent work 'BAMBOO CRAFT FESTIVAL -A SPATIAL CELEBRATION OF HONG KONG'S CULTURAL HERITAGE' (Tutor: Peter Hasdell). The work is nominated in five categories, including Cultural Architecture and 'Best of Best' in Green Architecture, Recreational Architecture, Installation and Structure, and Urban Design.
To preserve and revitalize Hong Kong's disappearing cultural heritage under rapid urban development, the project uses bamboo structures as an interactive material to engage people to explore local street cultures and craftsmanship.
As for Lau To from the same cohort, his work 'Dwelling as an expansion: Indeterminacy of the domestic boundary' (Tutor: Anneli Giencke) is conferred 2022 Honourable Mention in Conceptual Architecture.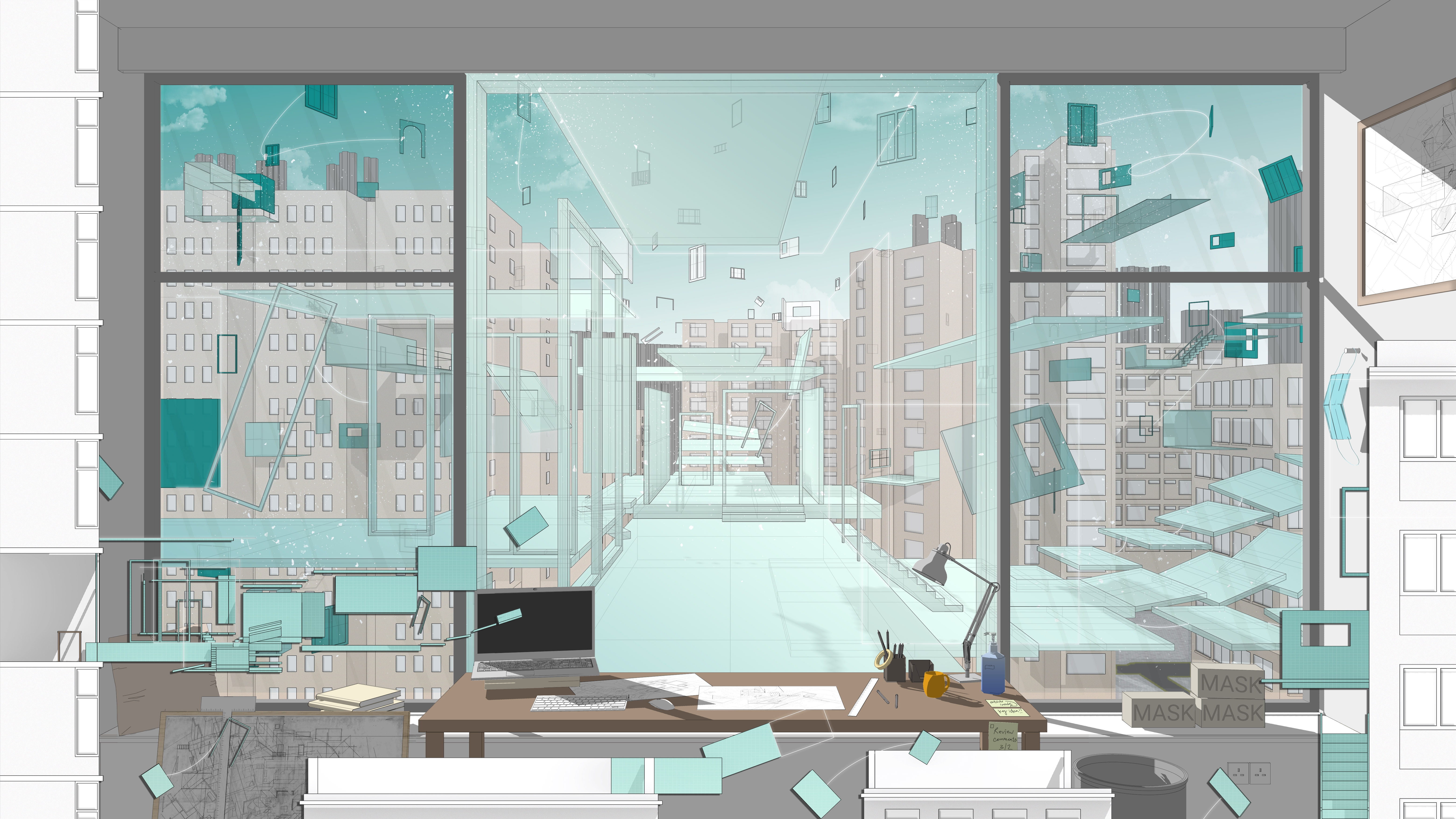 The notion is to transform the existing city landscape to fulfill the needs of changing life forms under the pandemic, with longer hours spent and more activities happening in our dwellings. The new dimension of city life and space-using are, therefore, introduced to create a vague physical boundary between exteriors and interiors.
To learn more about:
---