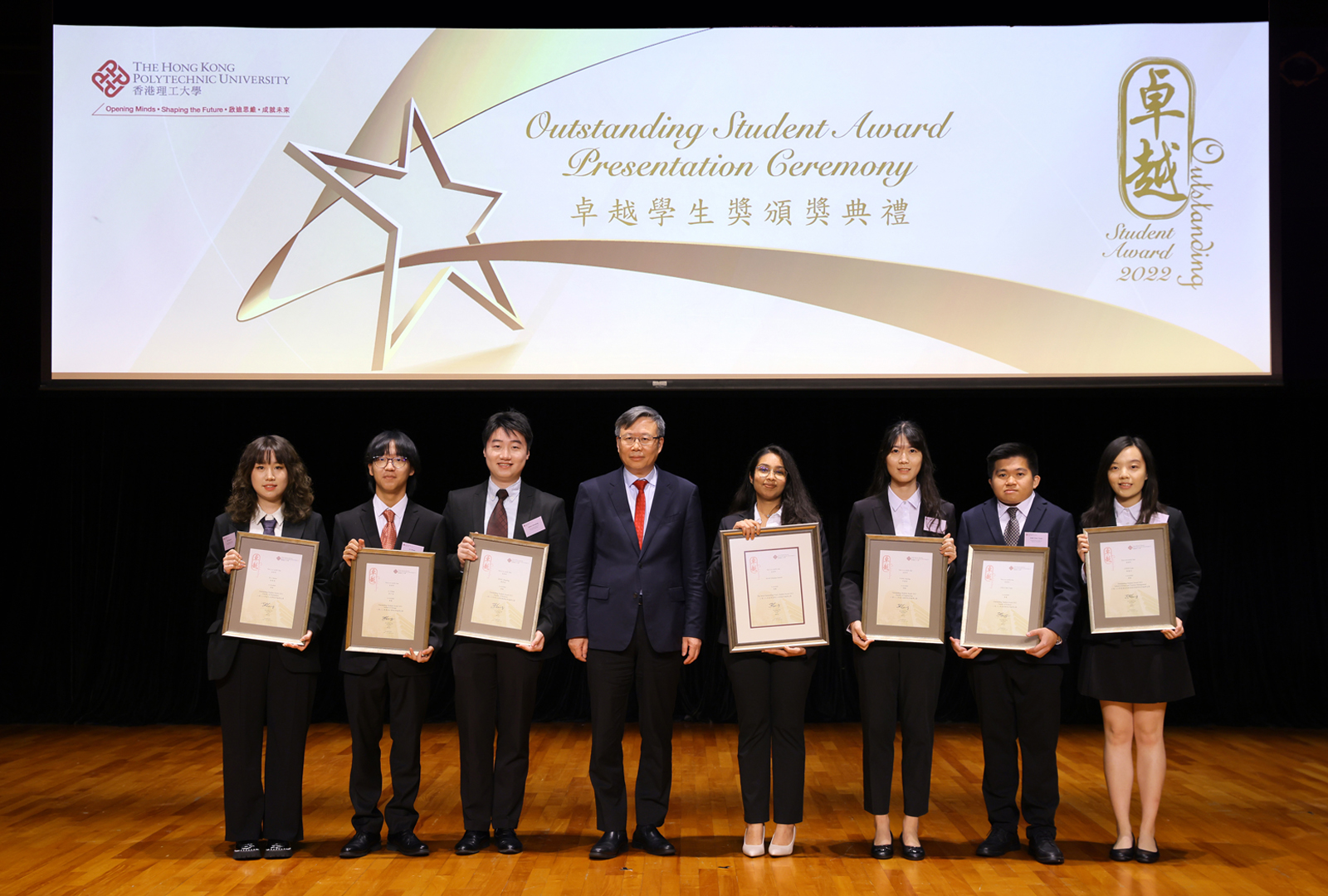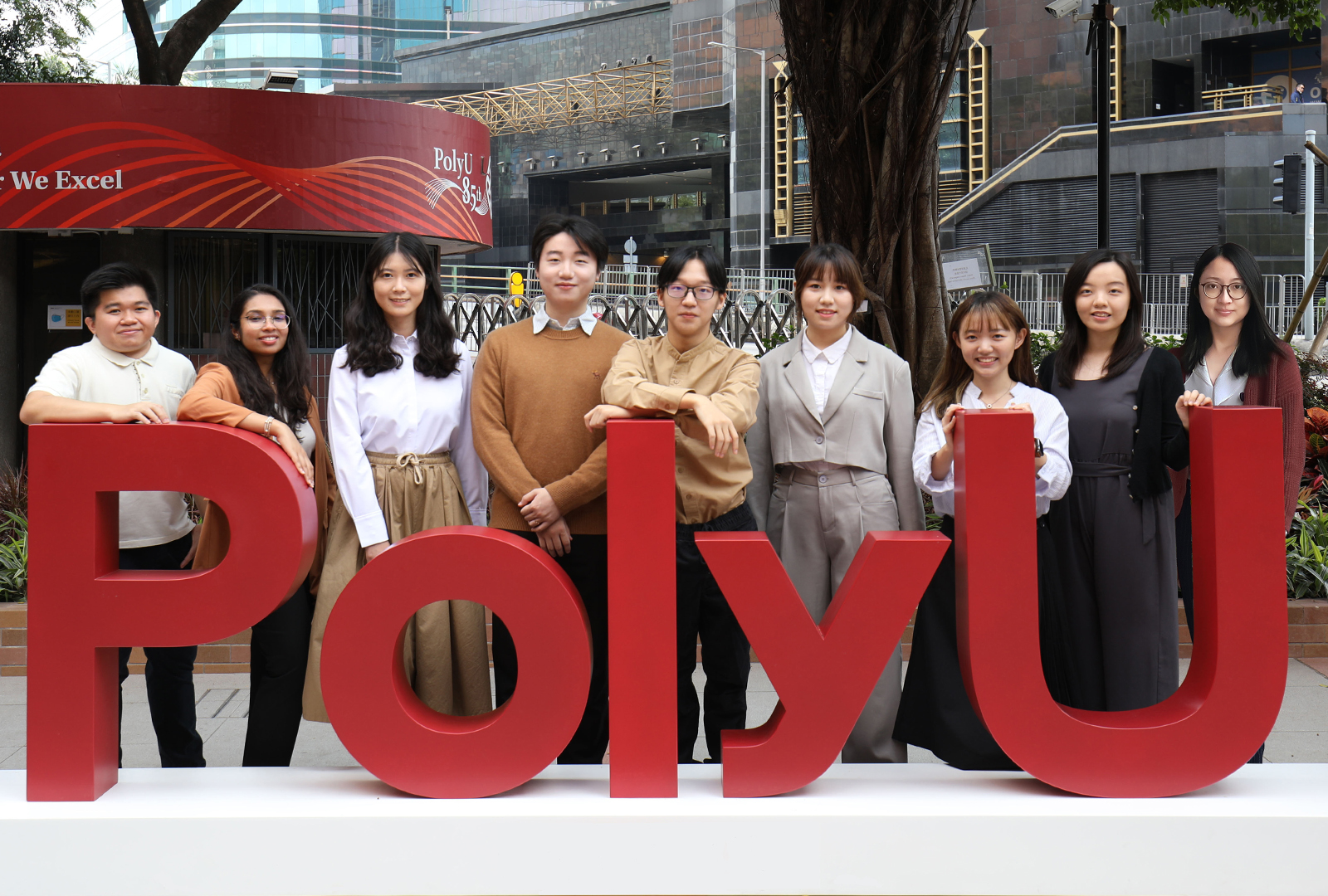 This year, a total of 28 students were recognised as the outstanding students at the departmental and faculty/school levels. Among them, the Outstanding Student of School of Fashion and Textiles, SHAH Muskan Sunish was named The Most Outstanding PolyU Student of the Year.
The Presentation Ceremony was held on 20 March 2023 in Chiang Chen Studio Theatre. Our President, Professor Jin-Guang TENG officiated at the Ceremony and presented the Awards to the students.
The other eight outstanding student awardees of faculties/schools includes:
ZHOU Zhuoting
Faculty of Business
XU Yi Nam
Faculty of Construction and Environment
FANG Jiaying
Faculty of Engineering
CHEUNG Chui Yee
Faculty of Health and Social Sciences
XU Chenxi
Faculty of Humanities
ONG Chin Yuan
Faculty of Science
LI Zihan
School of Design
CHAN Lian
School of Hotel and Tourism Management
Please put at least one valid content allocate to this component.