Objectives
The Global Student Ambassador Programme (GSAP) aims at encouraging all PolyU full-time undergraduate students in UGC-funded programmes to actively seek opportunities to enrich their global awareness and experience. The Programme supports the University's goals of achieving excellence, diversity and global citizenship by grooming GSAP ambassadors to diversify their global learning experience and conduct various local / non-local ambassadorial activities. Through training, guidance, funding support and events, the programme enhances participants' intercultural understanding, strengthens their youth leadership skills, and grooms them to become culturally sensitive, open-minded and responsible global citizens who will act as catalysts in promoting internationalisation and integration.
Roles of a GSAP Ambassador

Promote internationalisation and integration
Share with fellow students your university life and study experience
Assist in planning and organising university's activities such as being helpers and coordinators
Be an MC of events, when opportunities arise
Be a role model for PolyU students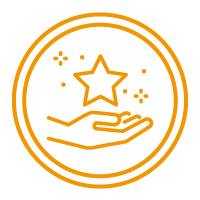 Benefits of becoming a GSAP Ambassador
Students will have opportunities to:
Develop global outlook, intercultural skills and soft skills
Receive funding for global engagements and opportunities for overseas exposure
Receive funding for organising local / overseas global learning activities
Promote internationalisation and integration among members of PolyU
Represent PolyU as ambassadors in various PolyU functions & events
Attend training workshops exclusive for participants
Get to know more fellow students from other cities/ countries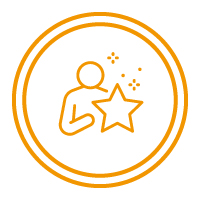 Intended Learning Outcomes
Upon completion of the programme, students will be able to:
Understand and appreciate cultural diversity
Execute integration and cultural exchange
Be aware of global concern issues and corresponding responsibilities
Develop management skills and other soft skills
Nurture leadership
Foster sense of belonging to PolyU
Eligibility
Full-time UGC-funded undergraduates
Free of disciplinary records in PolyU and Student Halls


Levels of Ambassadorship
There are 3 levels of ambassadorship in GSAP. To start with, participants joining the Programme will become "Trainee Ambassadors" (TAs). They will be required to fulfil some specific requirements and a series of training workshops, before they can progress to "Global Student Ambassadors" (GSAs) and "Honoured Ambassadors" (HAs).
With the advancement of each ambassadorship level, participants are expected to exhibit a higher level of self-initiation, planning, organisation, learning and reflection skills in term of global awareness development.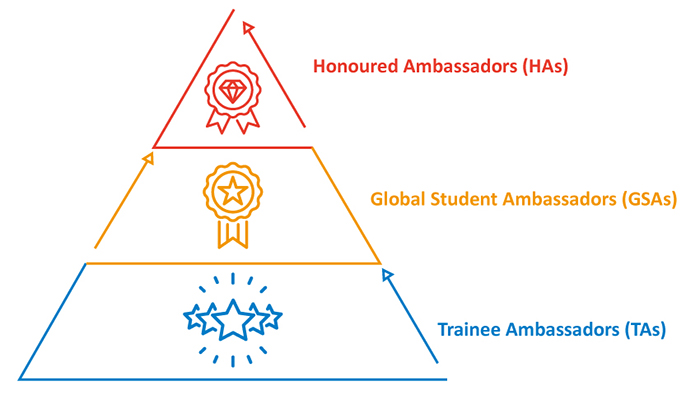 Application
Interested students can apply online all-year-round (Online Application)
Students are strongly advised to join GSAP in their first year of study
Applicants' suitability to join GSAP will be assessed through interviews
Successful candidates will become Trainee Ambassadors (TA)
Contact Us

QT308, 3/F, Core Q


sao.gsap@polyu.edu.hk


3400 2609