What is Academic Advising
There are two components in the academic advising system at PolyU:
Department-based Academic Advising (primarily for matters related to major programme and career)

Institutional-level Academic Advising by the Student Affairs Office (SAO) (primarily for matters related to General University Requirements (GUR))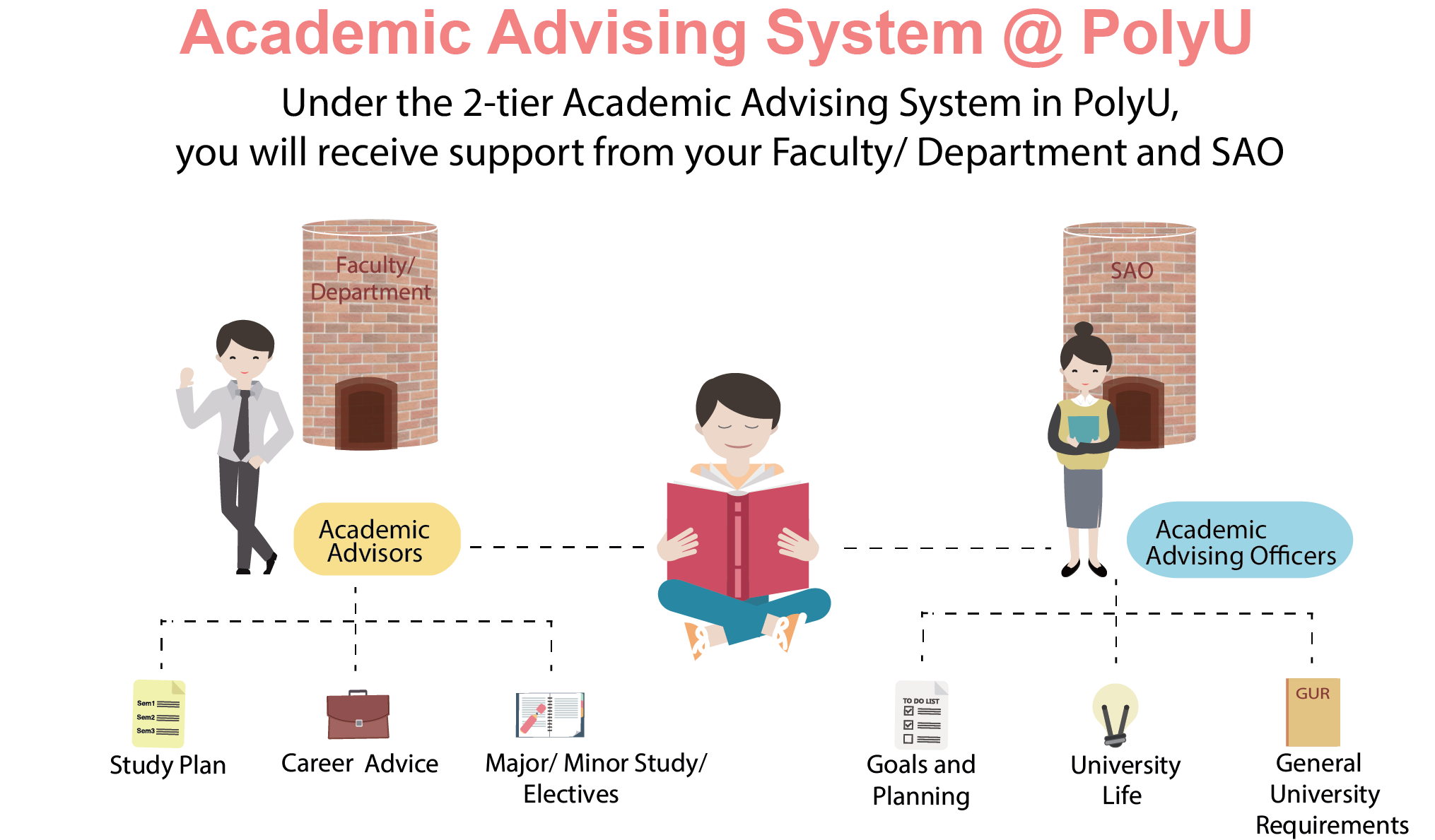 What is eAdvising
eAdvising provides essential information and advice related to the university adjustment challenges and graduation requirements. You can also find resources related to your academic performance and study plan, and tips for making academic choices on this platform.
Who should use eAdvising
All newly admitted students are expected to complete the core modules of eAdvising within first four weeks in PolyU, and attend to the elective modules according to their developmental needs and university goals.
Access the eAdvising module
To access the eAdvising module, log in to the 'LEARN@PolyU' and under 'My Course' find the course name 'GUR & Academic Advising'.