Academic Staff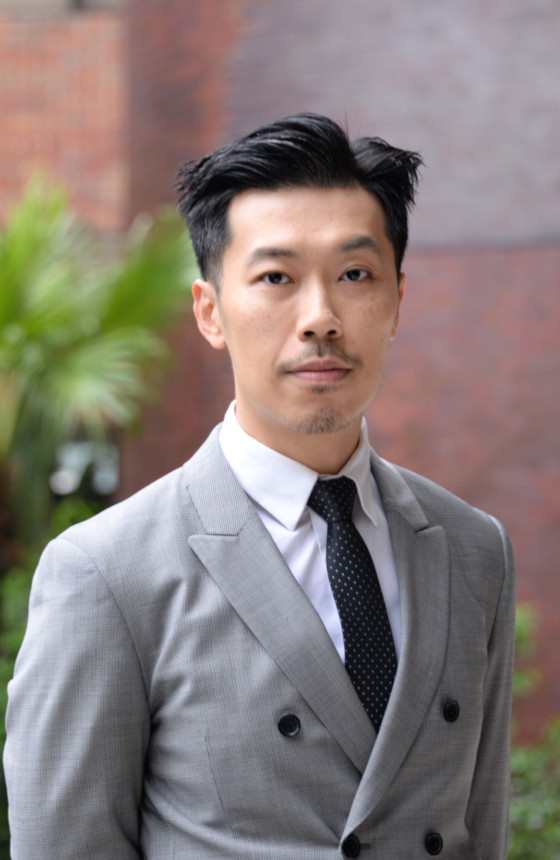 PolyU Scholars Hub
Dr Wayne CHAN
Assistant Professor
PhD (CUHK), MSc (CUHK), BScPT (PolyU)
Biography
Wayne obtained his BSc in physiotherapy at The Hong Kong Polytechnic University, MSc in Clinical Gerontology and PhD in Medical Sciences at The Chinese University of Hong Kong. He has been awarded the SH Ho Fellowship to support his PhD study in geriatrics. His clinical experience in the community and residential care settings, and research experience in older populations has motivated him to continue to improve the overall care for older adults with chronic conditions and geriatric syndromes. He also held various teaching positions in different tertiary institutions, including The Hong Kong Polytechnic University in 2013-2015, before the appointment as the Assistant Professor in 2019.
Wayne has conducted a number of studies including systematic reviews, randomized controlled trials, longitudinal cohort studies, and experimental studies on older adults with chronic conditions, such as chronic obstructive pulmonary disease and chronic heart failure. His latest research interests focus on falls prevention and exercise intervention for healthy older adults and those with cognitive impairment and dementia. He recently received a full research funding from Health and Medical Research Fund to support his research on improving the physical performance assessment for older adults with dementia. Wayne also serves as a review editor of the most cited and largest research publishers in the world - Frontiers in Psychology - Educational Psychology, and provides professional support in various scientific committees of local and regional conferences.
Translating research findings into daily clinical practice has been his goal as a clinical researcher and geriatric physiotherapy practitioner.
Education and Academic Qualifications
Bachelor of Science in Physiotherapy, The Hong Kong Polytechnic University
Master of Science in Clinical Gerontology, The Chinese University of Hong Kong
Doctor of Philosophy in Medical Sciences, The Chinese University of Hong Kong
Professional Qualifications
Registered Physiotherapist
Research Interests
Geriatric physiotherapy

Physical performance measures for older adults

Dementia care

Exercise and behavioral strategies for falls prevention

Self-management of chronic diseases
Chan, W. L. S., & Pin, T. W. (2019). Reliability, validity and minimal detectable change of 2-minute walk test, 6-minute walk test and 10-meter walk test in frail older adults with dementia. Experimental Gerontology, 115, 9–18. doi:10.1016/j.exger.2018.11.001
Pin, T. W., Chan, W. L., Chan, C., Foo, K., Fung, K. H., … Tsang, T. C. (2016). Clinical transition for adolescents with developmental disabilities in Hong Kong: a pilot study. Hong Kong Medical Journal. doi:10.12809/hkmj154747
Ng, S. S. M., Fong, S. S. M., Chan, W. L. S., Hung, B. K. Y., Chung, R. K. S., Chim, T. H. T., … Chung, R. C. K. (2016). The sitting and rising test for assessing people with chronic stroke. Journal of Physical Therapy Science, 28(6), 1701–1708. doi:10.1589/jpts.28.1701
Yeung, P. Y., Chan, W., & Woo, J. (2014). A community-based Falls Management Exercise Programme (FaME) improves balance, walking speed and reduced fear of falling. Primary Health Care Research & Development, 16(02), 138–146. doi:10.1017/s1463423614000024
Elsie H, Chan Wayne LS, Wong Shirley K, Wong Rita P, Li Siu F, et al. (2012) Chronic Disease Self-Management: Do Patient Demographics and Leader Characteristics Affect Outcomes? Primary Health Care: Open Access 2:112. doi:10.4172/2167-1079.1000112
Chan, W. L. S., Hui, E., Chan, C., Cheung, D., Wong, S., Wong, R., … Woo, J. (2010). Evaluation of chronic disease self-management programme (CDSMP) for older adults in Hong Kong. The Journal of Nutrition, Health & Aging, 15(3), 209–214. doi:10.1007/s12603-010-0257-9
Wong, E., Woo, J., Hui, E., Chan, C., Chan, W. L. S., & Cheung, A. W. L. (2011). Primary care for diabetes mellitus: perspective from older patients. Patient Preference And Adherence, 5, 491-498. doi:10.2147/ppa.s18687
Woo, J., Chan, W., Yeung, F., Chan, W. M., Hui, E., Lum, C. M., … Lee, D. T. F. (2006). A community model of group therapy for the older patients with chronic obstructive pulmonary disease: a pilot study. Journal of Evaluation in Clinical Practice, 12(5), 523–531. doi:10.1111/j.1365-2753.2006.00651.x
Hui, E., Yang, H., Chan, L. S., Or, K., Lee, D. T. F., Yu, C. M., & Woo, J. (2006). A community model of group rehabilitation for older patients with chronic heart failure: A pilot study. Disability and Rehabilitation, 28(23), 1491–1497. doi:10.1080/09638280600646219