Academic Staff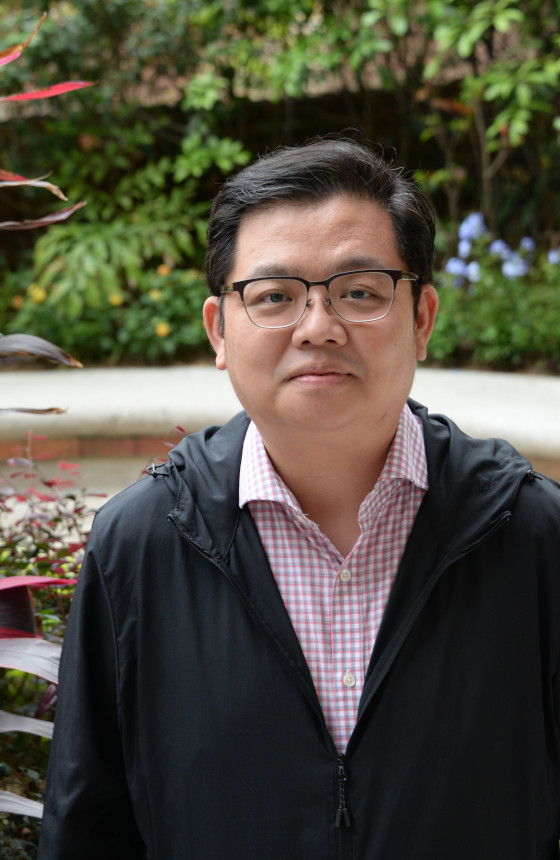 PolyU Scholars Hub
Dr Thomson WONG
Associate Professor
PhD (HKU), MSc Sports Science (HKU), BSc PT (PolyU), Dipl. Ac. (SYSU), RPT (HK)
Biography
Dr Thomson Wong graduated from The Hong Kong Polytechnic University with a BSc in Physiotherapy and The University of Hong Kong with an MSc in Sports Science and a PhD in Sports Science and Human Performance. He is an experienced physiotherapist with a wide range of clinical experience serving patients in different rehabilitation specialties and settings.
Thomson's primary research interests are geriatric, falls, and psycho-motor rehabilitation. He is also interested in motor control and learning, postural control assessment and training, and tele-rehabilitation in older adults and people with movement disorders and neurological diseases. Thomson has obtained and successfully completed major competitive external research grants, such as the Early Career Scheme, General Research Fund, and Health and Medical Research Fund.
Thomson has served as an executive committee member of the Geriatric Specialty Group in the Hong Kong Physiotherapy Association for more than ten years. He has been appointed as a board member of the International Editorial Review Board of the Journal of Physiotherapy (Australian Physiotherapy Association) since 2014.
Education and Academic Qualifications
Diploma in Acupuncture for Physiotherapists, Sun Yat Sen University
Bachelor of Science in Physiotherapy, The Hong Kong Polytechnic University
Master of Science in Sports Science, The University of Hong Kong
Doctor of Philosophy, The University of Hong Kong
Professional Qualifications
Registered Physiotherapist (Part Ia)
Practice of Acupuncture
Research Interests
Geriatric and falls rehabilitation

Psycho-motor rehabilitation

Motor control and learning

Postural control assessment and training

Tele-rehabilitation
Mak, T.C.T., Young, W.R., Chan, D.C.L., & Wong, T.W.L.* (2020). Gait stability in older adults during level-ground walking: The attentional focus approach. The Journals of Gerontology: Series B, 75(2), 274-281. doi: 10.1093/geronb/gby115 (*corresponding author)
Mak, T.C.T., Young, W.R., & Wong, T.W.L.* (2020). The role of reinvestment in conservative gait in older adults. Experimental Gerontology, 133, 110855. doi: 10.1016/j.exger.2020.110855 (*corresponding author)
Uiga, L, Capio, C.M., Ryu, D., Young, W.R., Wilson, M.R., Wong, T.W.L., Tse, A.C.Y., & Masters, R.S.W. (2020). The role of movement specific reinvestment in visuo-motor control of walking by older adults. The Journals of Gerontology: Series B, 75(2), 282-292. doi: 10.1093/geronb/gby078
Mak, T.C.T., Young, W.R., Lam, W.K., Tse, A.C.Y., & Wong, T.W.L.* (2019). The role of attentional focus on walking efficiency among older fallers and non-fallers. Age and Ageing, 48(6), 811-816. doi: 10.1093/ageing/afz113 (*corresponding author)
Chow, V.W.K., Ellmers, T.J., Young, W.R., Mak, T.C.T., & Wong, T.W.L. (2019). Revisiting the relationship between internal focus and balance control in young and older adults. Frontiers in Neurology, 9, 1131. doi: 10.3389/fneur.2018.01131
Chan, D.C.L., Wong, T.W.L., Zhu, F.F., Lam, C.C., Young, W.R., Capio, C.M., & Masters, R.S.W. (2019). Investigating changes in real-time conscious postural processing by older adults during different stance positions using electroencephalography coherence. Experimental Aging Research, 45(5), 410-423. doi: 10.1080/0361073X.2019.1664450
Chu, C.K.H., & Wong, T.W.L.* (2019). Conscious postural control during standing on compliant surface by older adults. Journal of Motor Behavior, 51(3), 342-350. doi: 10.1080/00222895.2018.1481820 (*corresponding author)
Tse, A. C. Y., Wong, T. W. L., & Masters, R. S. W. (2017). Examining motor learning in older adults using analogy instruction. Psychology of Sport and Exercise, 28, 78-84. doi: 10.1016/j.psychsport.2016.10.005
Ellmers, T. J., Machado, G., Wong, T.W.L., Zhu, F., Williams, A. M., & Young, W. R. (2016). A validation of neural co-activation as a measure of attentional focus in a postural task. Gait & Posture, 50, 229-231. doi: 10.1016/j.gaitpost.2016.09.001
Wong, T.W.L.*, Abernethy, A.B., & Masters, R.S.W. (2016). Instructions influence response to the Chinese Version Movement Specific Reinvestment Scale (MSRS-C) in community-dwelling older adults. Geriatrics & Gerontology International, 16(12), 1305-1311. doi: 10.1111/ggi.12644 (*corresponding author)