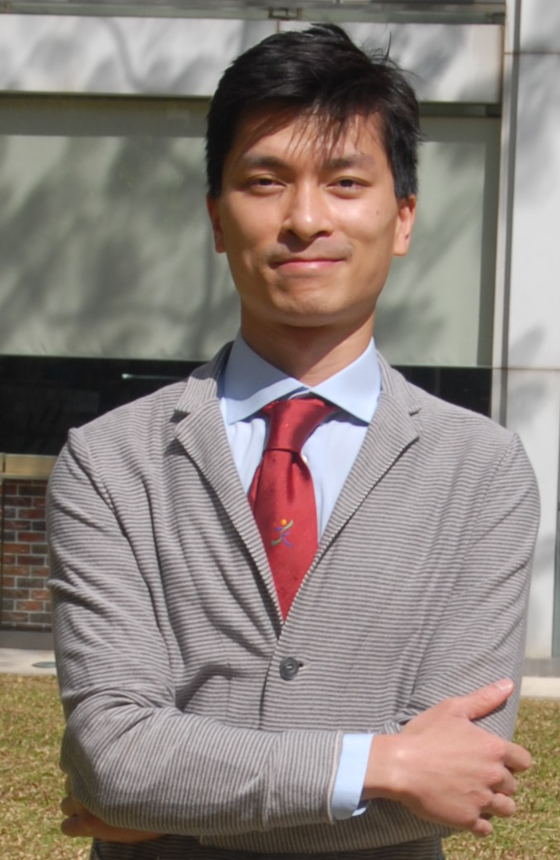 Biography
Dr Sai Kam Hui received his Bachelor's degree in medical engineering (2005) and Doctor of Philosophy's degree in electrical and electronic engineering (2009) from The University of Hong Kong.

Dr Hui received his postdoctoral training in MRI from three different institutes in the United States, namely the Methodist Hospital at Houston (2009), The University of Texas Health Science Center at San Antonio (2010), and the Medical University of South Carolina (2011). He was appointed as Research Assistant Professor at The Center for Biomedical Imaging, Medical University of South Carolina in 2012. He left the United States in 2013. For more details, please refer to his CV.

As an MRI scientist, Dr Hui's researches on the brain have morphed from the characterization of anatomy at the regional level (using diffusion MRI) to that at the system level (diffusion and functional MRI). His overall goal is to fill the critical knowledge in the link between the static anatomical connections and the dynamic functional connections across the brain (Figure 1) in the hope of elucidating the neurophysiological mechanisms underlying cognition and stroke recovery.
Figure 1.
Our behaviours are constrained and facilitated by the static anatomical connections between different parts of the brain (the brain wiring diagram on the
left
). Under these anatomical or structural constraints, the dynamic functional connections between different parts of the brain (the ball and stick diagram on the
right
) change as we perceive, think and act. Dr Hui aims to answer two important questions: But how exactly do these dynamic functional connections emerge from the underlying anatomical connections (yellow arrows)? And what is the optimal way to characterize this relationship? Y
ou should join Dr Hui's journey of scientific inquiry!
A: anterior; I: inferior; L: left; P: posterior; R: right; S: superior.
Personal Statement:
Dr Hui is currently hiring postgraduate students and postdoctoral fellows. Please email him to discuss more if you are interested.
Dr Hui not only enjoys conducting scientific researches, but also reading books on philosophy, behavioural economics, entrepreneurship, and other subjects.
Research Interests
Computational neuroscience and cognitive neuroscience

Stroke recovery mechanism

Magnetic resonance imaging (MRI) methods
Luo G, Zhao N, Jiang W, Hui ES, Cao P. MRI reconstruction using deep Bayesian estimation. Magn Reson Med. 2020 Oct;84(4):2246-2261.
Li T, Cui D, Hui ES*, Cai J. Four-dimensional magnetic resonance fingerprinting: A feasibility study. Med Phys. 2020 Oct 2. doi: 10.1002/mp.14513
Liu X, Hui ES, Chang HC. Elimination of residual aliasing artifact that resembles brain lesion on multi-oblique diffusion-weighted echo-planar imaging with parallel imaging using virtual coil acquisition. J Magn Reson Imaging. 2020 May;51(5):1442-1453.
Wang L, Lau KK, Li LSW, Wong YK, Yau C, Mak HKF, Hui ES*. Relation between rich-club organization versus brain functions and functional recovery after acute ischemic stroke. medRxiv. 2020 May 26. doi: 10.1101/2020.05.26.20108563
Lee EYP, An H, Perucho JA, Chiu KWH, Hui ES, Chu MMY, Ngan HYS. Functional tumour burden of peritoneal carcinomatosis derived from DWI could predict incomplete tumour debulking in advanced ovarian carcinoma. Eur Radiol. 2020 May 13.
Cao P, Cui D, Vardhanabhuti V, Hui ES*. Development of fast deep learning quantification for magnetic resonance fingerprinting in vivo. Magn Reson Imaging. 2020 Apr 7;70:81-90.
Wang Z, Cui D, Zhang J, Wu EX, Hui ES*. MRF-ZOOM for the unbalanced steady-state free precession (ubSSFP) magnetic resonance fingerprinting. Magn Reson Imaging. 2020 Jan;65:146-154.
Wong N, Shao R, Yeung PPS, Khong PL, Hui ES, Schooling CM, Leung GM, Lee TMC. Negative affect shared with siblings is associated with structural brain network efficiency and loneliness in adolescents. Neuroscience. 2019 Nov 21;421:39-47.
Wang Z, Zhang J, Cui D, Xie J, Lyu M, Hui ES, Wu EX. Magnetic resonance fingerprinting using a fast dictionary searching algorithm: MRF-ZOOM. IEEE Trans Biomed Eng. 2019 Jun;66(6):1526-1535.
Chang HC, Hui ES, Chiu PW, Liu X, Chen N. Phase correction for three-dimensional (3D) diffusion-weighted interleaved EPI using 3D multiplexed sensitivity encoding and reconstruction (3D-MUSER). Magn Reson Med. 2018 May;79(5):2702-2712.
Xu X, Lau KK, Wong YK, Mak HKF, Hui ES*. The effect of the total small vessel disease burden on the structural brain network. Sci Rep. 2018 May 10;8(1):7442.