BIO International Convention 2024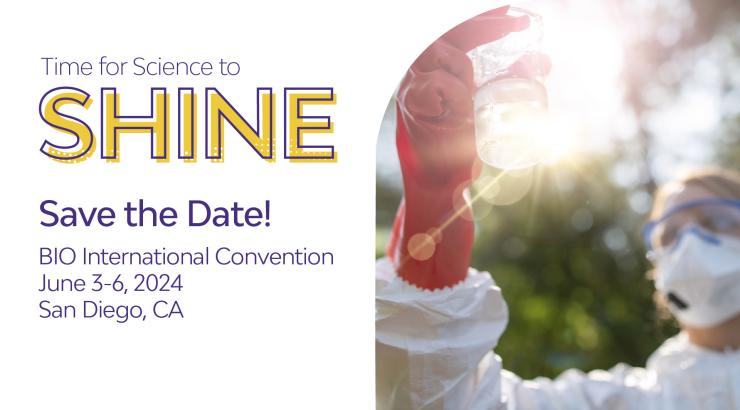 Organiser

Biotechnology Innovation Organization

Venue

San Diego Convention Center, United States
Summary
BIO International Convention 2024 (BIO2024) is now calling for session proposals. You are invited to share your unique insights at this largest annual biotechnology event which will be held in San Diego, US on 3-6 June 2024.
Key Focus Areas for BIO2024:
Biomanufacturing

Brain Health

Business Development & Finance

Cell & Gene Therapy and Genome Editing

Clinical Trials Innovations

Diagnostics & Personalized Medicine

Digital Health

Diversity, Equity, and Inclusion in Biotech

Emerging Opportunities in Global Markets 

Infectious Disease & Vaccines

Intellectual Property

Next Generation Biotherapeutics

Oncology

Orphan & Rare Disease

Patient Advocacy

Regulatory Innovation

Translational Research

Value, Patient Access & Reimbursement 
Click here for the detailed submission guide and sample session proposal. Kindly note that submission deadline is 20 October 2023 and selected proposals will be notified by mid-January 2024. Partial sponsorship to BIO2024 by RIO is available if your proposal is accepted (subject to further discussion).