PolyU professor wins prestigious Falling Walls Award for breakthrough engineering innovation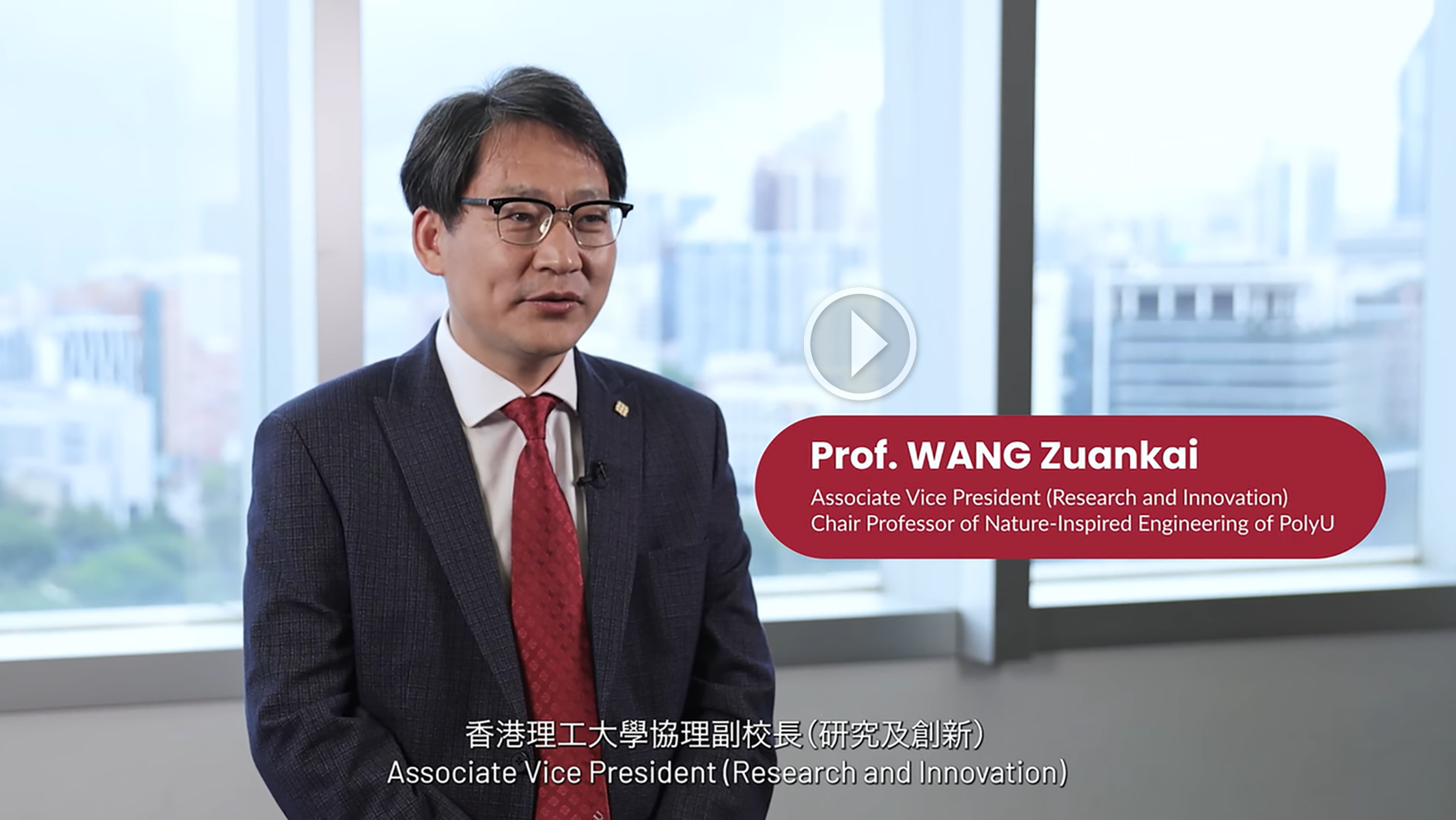 PolyU Associate Vice President (Research and Innovation) and Chair Professor of Nature-Inspired Engineering Prof. Zuankai Wang has been honoured as one of ten winners of the 2023 Falling Walls Science Breakthroughs of the Year award in the Engineering and Technology category. The annual award from the Berlin-based Falling Walls Foundation recognises the most impactful recent discoveries in science and society worldwide.
Prof. Wang's innovation on structured thermal amour is recognised with the accolade of "Breaking the Wall to the Leidenfrost Effect". His research "Inhibiting the Leidenfrost effect above 1,000°C for sustained thermal cooling", published in Nature in 2022, tackles the challenges posed by the Leidenfrost effect since 1756.
The impact of his work is far-reaching. Breaking the Leidenfrost effect at high temperatures also extends the temperature range of superwettablity, one of the Top 10 Emerging Technologies by the International Union of Pure and Applied Chemistry in 2021. The current manifestation of superwettability is confined to a highly restricted temperature range. Prof. Wang's groundbreaking discovery dramatically extends the temperature range of superwettability above 1,000°C, unleashing limitless applications in chemistry and beyond.
Prof. Wang draws on diverse knowledge from several disciplines for his award-winning work. He encourages his research team to be proactive, passionate and persistent in making remarkable advances through answering scientific questions and tackling technological challenges.
He added, "Sometimes, a small idea and experiment can be a turning point of our life. We persist in making remarkable advancements in research by answering critical scientific questions and tackling long-standing technological challenges."