PolyU team earns prestigious silver award in the Hong Kong Institute of Planners (HKIP) Awards 2020
Over the last four years from 2017 to 2020, the Hong Kong Institute of Planners (HKIP) Awards have been presented to members of the Institute and related professionals in recognition of their outstanding achievements in town planning in Hong Kong and elsewhere. The awards serve as an opportunity to boost the public's awareness about good planning principles and practice, as well as encourage talented planners to strive for excellence in their profession.
The award-winning planners, by utilising innovation and adopting smart measures, aim at creating a better place for people to live and work. We are delighted that in this year's list of awardees, a PolyU team won the prestigious Silver Award, while another two teams from the University received Certificates of Merit for their outstanding planning schemes.
A big congratulations to our PolyU teams for their brilliant projects!
Silver Award – Transitional Social Housing Action Project: Ma Wan Old Village
Project team: Jockey Club Design Institute for Social Innovation, C-lab Ltd., WSP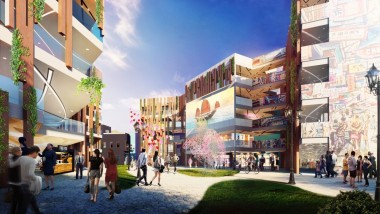 The project aims to illustrate how the deserted Ma Wan Old Village can be transformed through community building and urban integration strategies. The project has devised a TSH (transitional social housing) - included prototype scheme to systematically document the technical solutions and wider considerations that need to be taken into account in reactivating idle sites to create sustainable communities.
While the developer is obliged to complete the development and continue the operations of Ma Wan Park in accordance with the terms set out in the Heads of Agreement, the planners' ability to envision Phase II of the Park as a vibrant mixed-use community is the key to re-adjusting the approach for revitalising the Old Village.
Certificate of Merit – Tackling Double-ageing with Double-smart
Project team: Jockey Club Design Institute for Social Innovation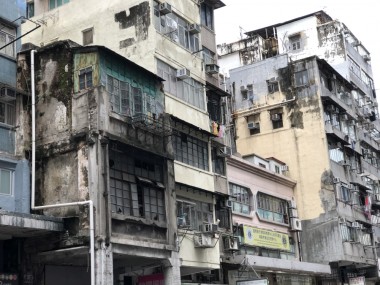 Double-ageing (ageing of population and ageing of building stock) is usually tackled as two separate subjects. The double-ageing phenomenon in Hong Kong is unique in the world in terms of its scale and complexity. A rising challenge is to shape the built environment in an innovative way to support the daily lives of users of all physical abilities and improve their health. More importantly, the community should also take into account the needs and aspirations of the present and future generation in urban renewal processes to future-proof the city.
The study promulgates an integrated 'double-smart' approach, namely 'smart ageing' and 'smart city' to facilitate the transition of the city and empower our ageing population to remain socially active in their community. It illustrates how 'smart home', 'smart building', 'smart neighbourhood', 'smart community' and 'smart mobility' could each play a role to empower the ageing population to 'age-in-place' and guide the transformation of the city. The ultimate goal is to sustain the elderly's self-care abilities by applying smart ageing and smart city technology and design to each layer of their activity sphere to enhance the age-friendliness of the city.
Certificate of Merit – WAAT: A New Approach for Assessing Outdoor Walking Accessibility to Public Open Space in Hong Kong
Project team: The Hong Kong Polytechnic University, The University of Hong Kong
WAAT (Walking Accessibility Assessment Tool) is a GIS (geographic information system)-based planning tool which facilitates urban planners to plan and assess the walking accessibility of public open space (POS) in the comprehensive environment of Hong Kong. The analysis has been improved through considering additional factors, such as pedestrian networks, street topography, formal crossings, physical barriers to walking and designated access points. It also allows for uneven walking speeds of pedestrians, such that walking uphill is different from walking downhill.
Combined with the Gravity Model, WAAT can assist urban planners to evaluate the spatial distribution of POS in a planning area, compare the situations across different new towns/districts and identify possible improvement actions. Integrated with smart technology, WAAT helps urban planners to build Hong Kong into a walkable, smart and healthy city.