PolyU-nurtured entrepreneur develops logistics inno-tech pioneer GoGoX
Mr James O Hing-pong
---
Bachelor of Arts (Hons) in Design (Advertising Design), PolyU (2008)

Young Design Alumnus of the Year – Entrepreneurial Achievement, PolyU (2022)

Outstanding PolyU Young Alumni Award in Entrepreneurial Achievement (2022)

Co-founder and Head of Marketing and Advertising, GoGoX
---
James O, who graduated with a first-class honours degree from PolyU's School of Design, is co-founder of Hong Kong's leading technology logistics company GoGoX. He credits PolyU with not only helping him to acquire professional design knowledge, but also nurturing a creative mindset enabling him to be flexible, as well as pragmatic. He applied these skills to GoGoX, contributing to its continuous growth and transformation from a startup to a major online logistics platform in Asia. James was awarded the Outstanding PolyU Young Alumni Award in 2022. Please click here for more information.
Disrupting the logistics industry with professionalism and creativity
GoGoX is one of the major brands of Hong Kong-listed GoGoX Holding Limited (stock code: 2246.HK). It was founded under the name of GoGoVan in 2013 by a group of young people, including James. It harnesses the mobile applications and innovative technologies to connect individuals and businesses with logistics partners, such as cargo van and truck drivers, improving the efficiency of daily logistics services and saving time, manpower, fuel costs and resources.
More recently, GoGoX has diversified its business to offer door-to-door instant delivery and customised enterprise logistics solutions. To reflect this change, the business rebranded from GoGoVan to GoGoX in 2020. It currently operates in Hong Kong, Singapore, South Korea, India and Vietnam, as well as in Mainland China under the brand Kuaigou Dache (快狗打車). The two entities collectively cover more than 340 cities in Asia, and have more than 5.2 million registered drivers and 1,000 employees.
James, who previously worked for a number of international advertising companies, is currently the head of GoGoX's marketing and advertising department, responsible for the company's brand management, marketing strategy and promotion. He has launched a number of creative marketing campaigns to increase brand awareness, including the Moving Arts campaign, which saw the company's vans transformed into a mobile art gallery featuring the works of a number of international artists.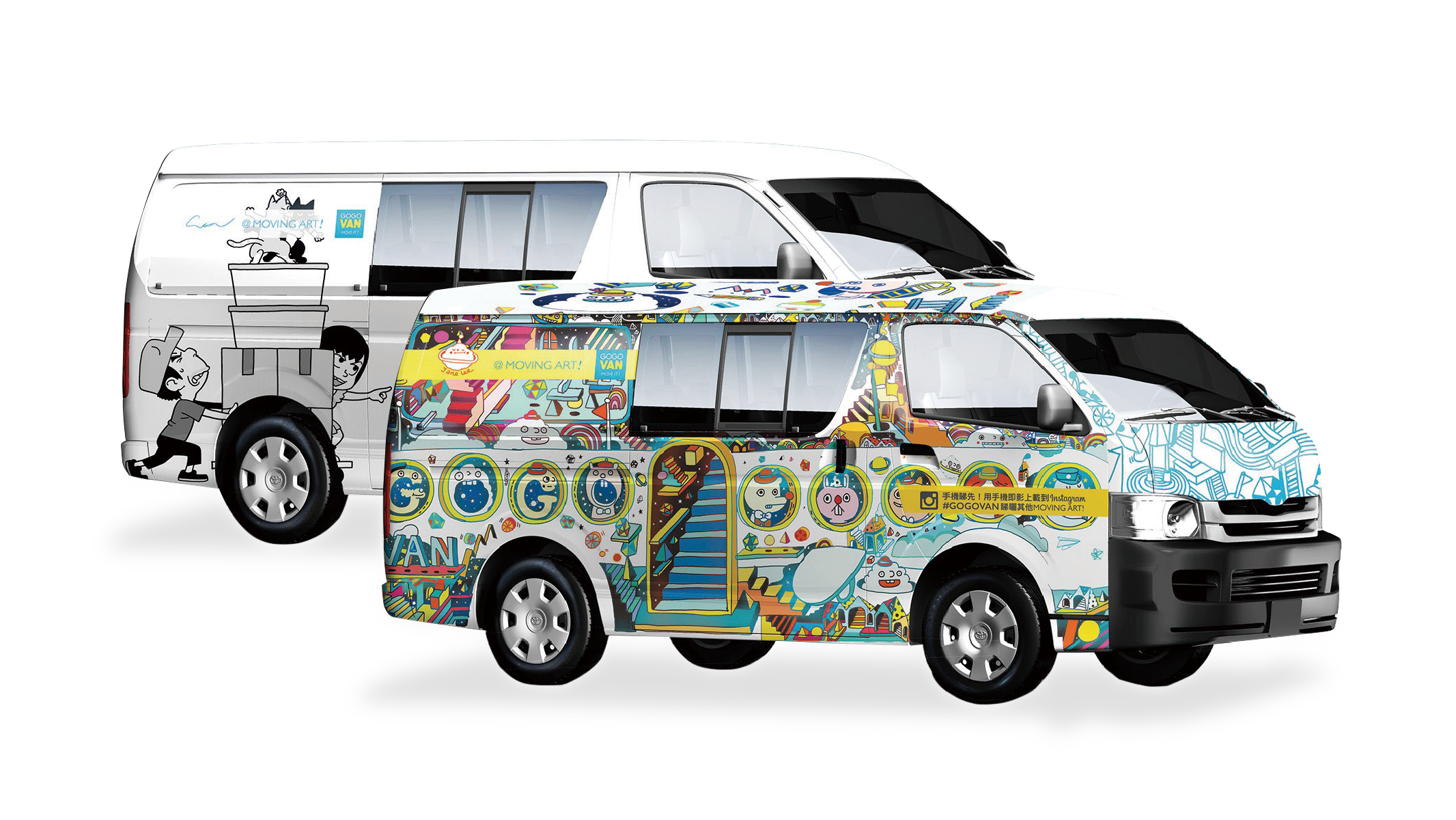 GoGoX's Moving Arts campaign showed a colourful side of the logistics industry.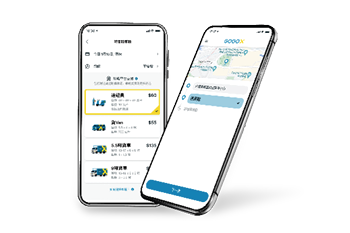 The GoGoX mobile app's interface is also designed to be easy-to-use that provides customers with a fast and personalised service. For example, when a customer places an order, the app displays the fees for various different service options, offering a high level of price transparency.
A people-oriented management mindset
PolyU places great emphasis on nurturing empathy and a sense of social responsibility in its students through its holistic education. James credits his time studying at PolyU with teaching him how to communicate effectively with people and approach problems from different perspectives. His experience at PolyU enables him to put himself in others' shoes and understand their needs when holding business discussions with colleagues and partners, or finding solutions for customers' problems. He also considers a range of factors to help develop all-round solutions with high levels of feasibility.
James said: "The value of a company and its products comes from solving problems for customers. Therefore, you should first consider the perspective of customers when developing solutions." He adds that his study of Advertising Design at PolyU inspired him to adopt a 'customer-centric' approach to management.
James explained that it was a significant challenge to take GoGoX's business to the next level once it reached a certain scale. In order to make the breakthrough, the company recruited talents with a range of different expertise. They embraced different opinions and worked seamlessly together to enable GoGoX to progress.
Constantly exploring the possibilities
James' innovative thinking is weaved into GoGoX's corporate culture. New ideas and services have continually been added in recent years, such as launching the GoGoX Energy fuel card to reduce fuel costs for car owners and driver-partners, and collaborating with local startups to trial autonomous delivery robots to increase efficiency. James pointed out that GoGoX will continue to explore the infinite possibilities of 'X' by focusing on the principle of 'creating value for customers and stakeholders'.
Giving back to the society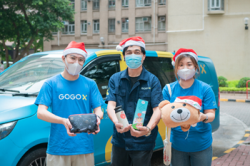 While expanding its business, GoGoX also gives back to society. It is the logistics sponsor of two campaigns, namely 'Silent Warnings of Climate Disasters' and 'Pass-it-On', run by the Hong Kong Red Cross. It is also helping the organisation to deliver supplies to families in need during the fifth wave of the COVID-19 pandemic. In addition, GoGoX organises its own voluntary activities for employees, such as collecting rubbish at local beaches.