PolyU projects awarded Green Tech Fund to help build a low-carbon city
Three PolyU research projects have received grants totaling more than HK$14 million from the HKSAR Government's Green Tech Fund. The projects, which have a duration of two to three years, aim to assist Hong Kong in its transition to a low-carbon economy, focusing on the areas of decarbonisation, green transport, and energy saving and efficiency.
The University was among four local universities and three private enterprises that received grants totaling around HK$70 million for 14 projects.
Project: Biochar-enhanced Construction Materials for Sustainable Waste Management and Decarbonisation

Project Coordinator: Professor Dan Tsang,Department of Civil and Environmental Engineering
Professor Tsang received a grant of around HK$8.8 million for his three-year project to develop carbon-negative building materials that assist with long-term decarbonisation. Through the project, Professor Tsang's team will develop innovative designs and scienceinformed manufacturing technologies for the cutting-edge production of "biochar-enhanced construction materials".
Biochar is a material converted from yard waste after processing, and it can help reduce carbon emissions with its carbon sequestration feature. It has diverse applications, ranging from improving soil fertility, securing food safety, to being added to construction materials to reduce the carbon footprint of the construction industry.
By enhancing construction materials with biochar, the research team aims to pioneer novel and low-carbon products, such as biochar partition blocks and porous pavers, for the construction industry. The team anticipates that widespread adoption of the new products would help to reduce the burden on landfill sites and contribute to Hong Kong and the Greater Bay Area's goal of being carbon-neutral.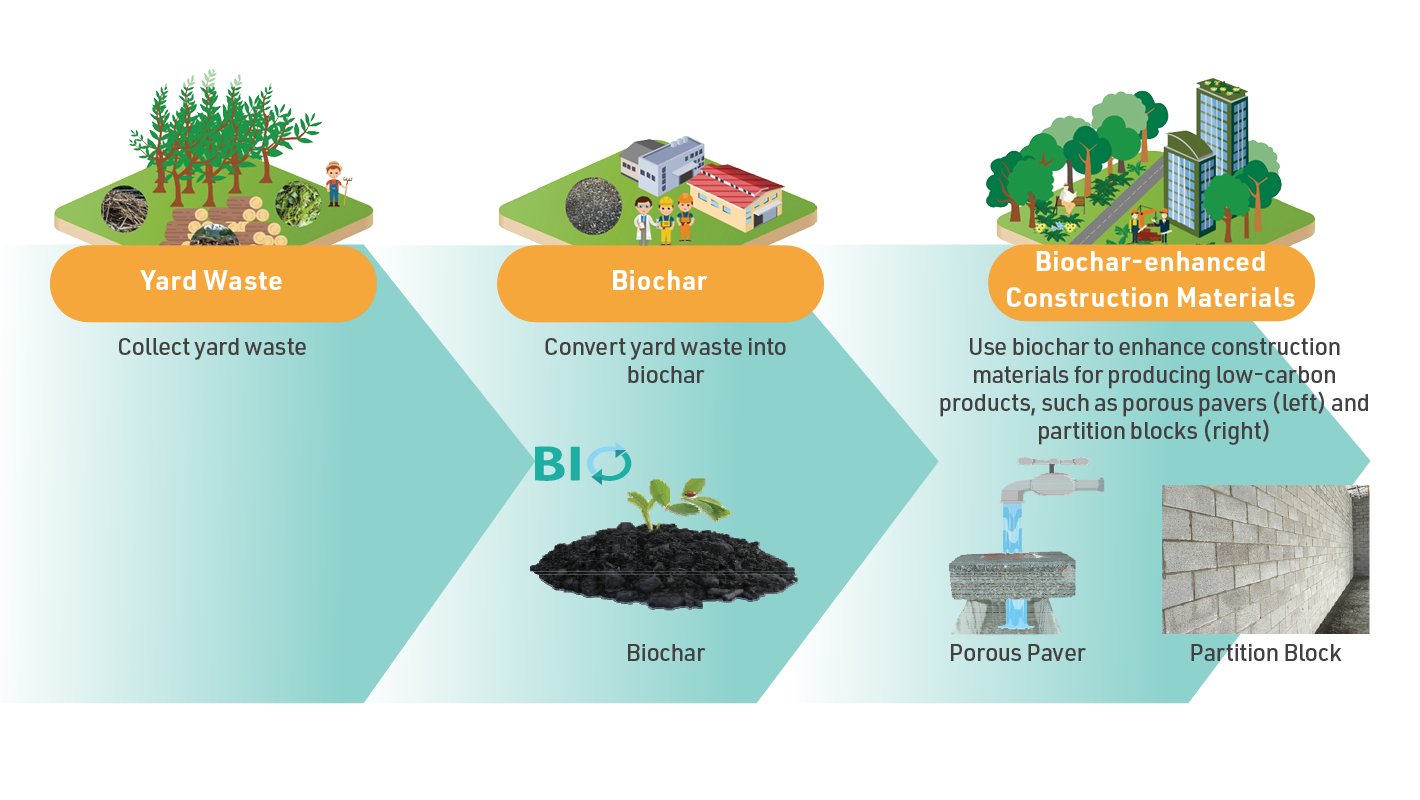 Project: A safe, efficient and facile approach for hydrogen storage and generation: catalytic hydrolysis of solidstate hydrogen storage materials

Project Coordinator: Dr Zheng Guangping, Department of Mechanical Engineering
Dr Zheng received a grant of around HK$3.3million for his 30-month project in the area of energy saving and efficiency.
Hydrogen is an important source of green energy, particularly as countries pursue 'net-zero carbon emissions'. But there are challenges associated with hydrogen storage, delivery and its efficient release for energy generation. Dr Zheng's team is working to overcome these challenges.
The team is using a solid-state hydrogen storage material called ammonia borane, which is both safe and energy efficient. The chemical compound is rich in hydrogen, soluble and highly stable in its solid state. To efficiently release hydrogen from ammonia borane (AB), the team is using another material, multicomponent transition-metal phosphide, as a catalyst to trigger hydrolysis of ammonia borane.
The techniques developed through the project can enhance the safety of hydrogen storage and its efficiency for energy generation, paving the way for more widespread use of hydrogen as a fuel, such as in hydrogen fuel cell vehicles.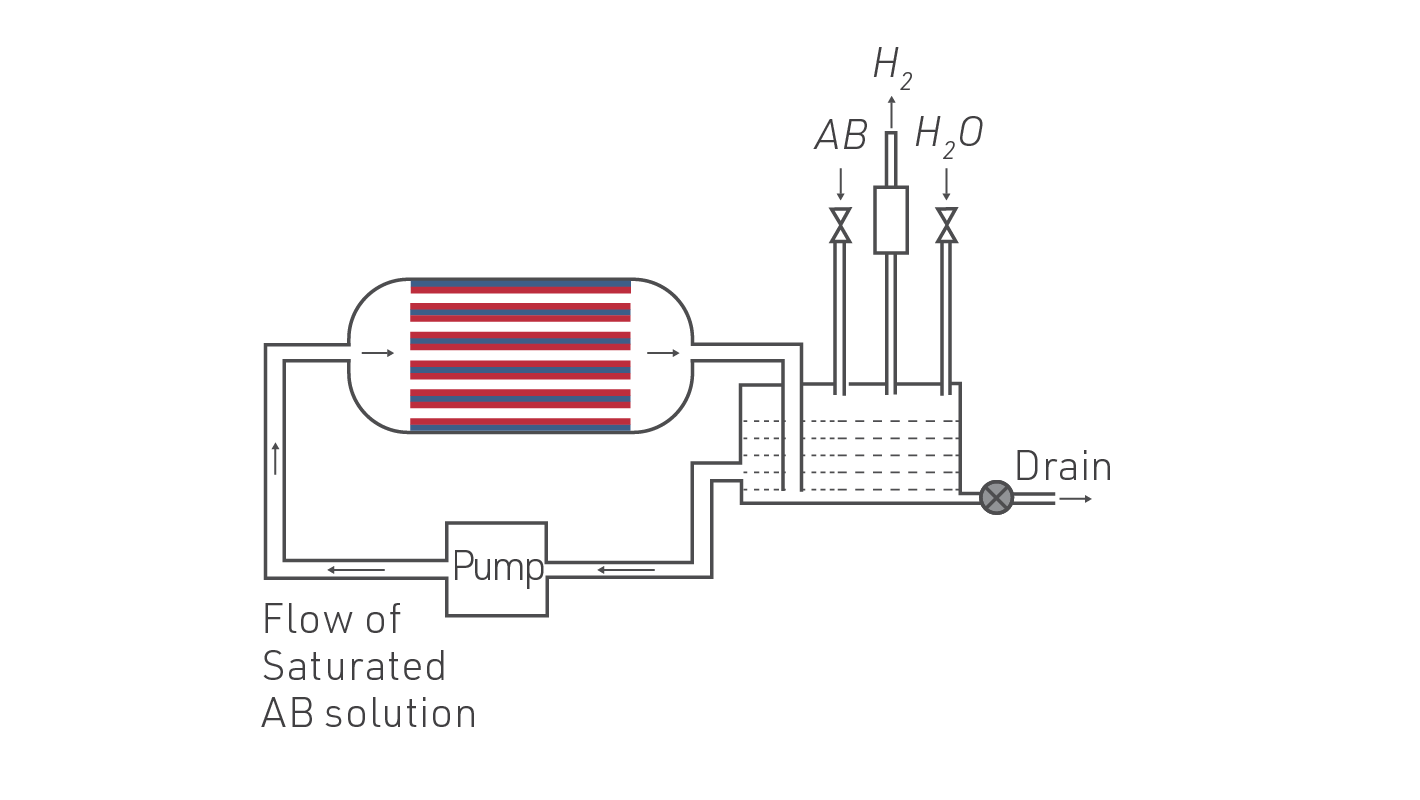 Project: Recycling of waste lithium-ion batteries as highly active fuel cell catalysts

Project Coordinator: Dr Lawrence Lee,Department of Applied Biology and Chemical Technology
Dr Lee received a grant of around HK$2.8 million for his two-year project in the area of green transport. To tackle the rise in waste lithiumion batteries, Dr Lee's team is researching an innovative approach to recycling the used batteries.
The team is exploring using the used lithium-ion batteries (LIBs) to fabricate active catalysts for fuel cells – another promising energygenerating device. Using a new thermo(electro)chemical method to collect cathode materials from the used batteries, it expects to not only simplify the current procedure but also reduce the use and leaking of hazardous chemicals. If successful, the method will lower the cost of recycling lithium-ion batteries and manufacturing fuel cells, as well as reducing adverse impacts on the environment.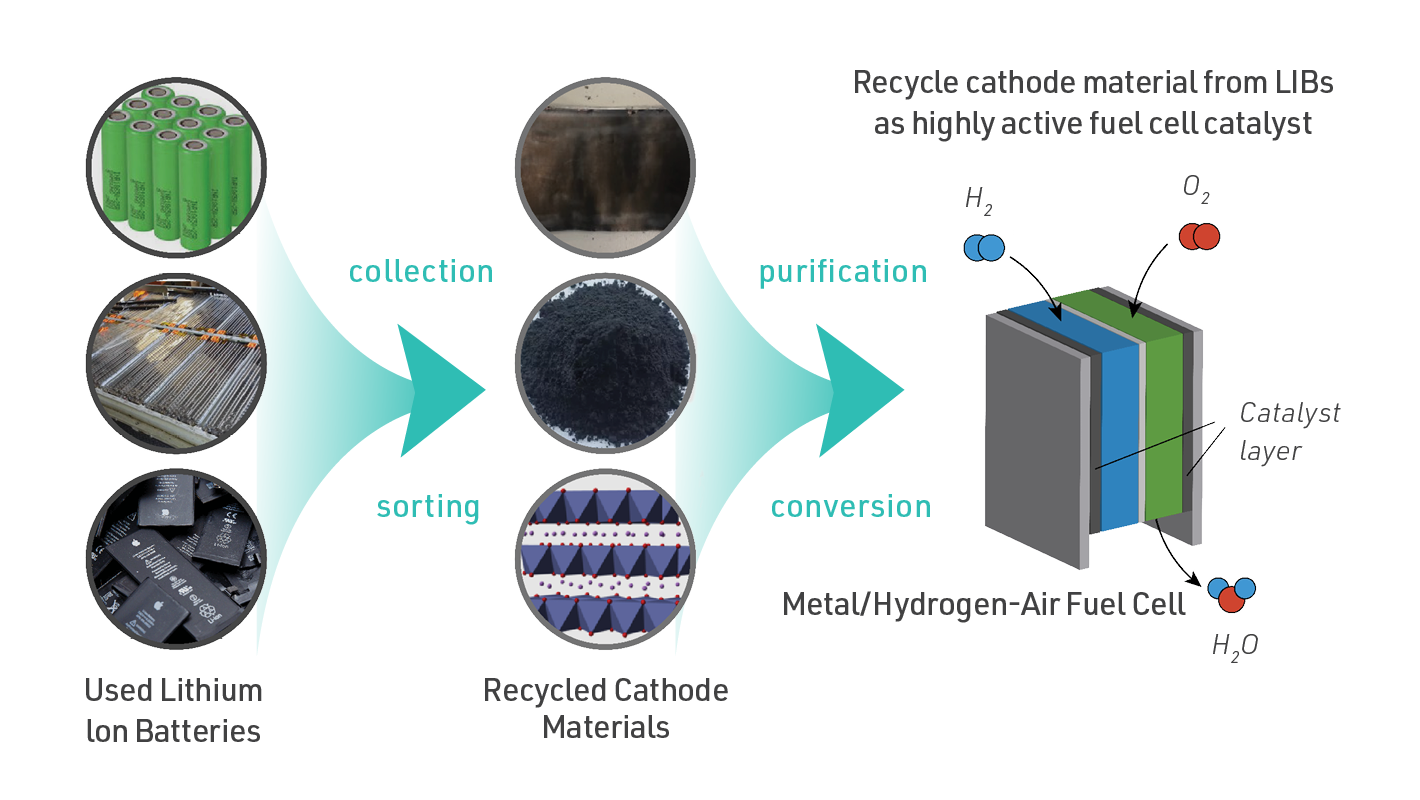 Recycle cathode material from LIBs as highly active fuel cell catalyst