Navigating life and death through hospice care
Ms Wang Ying
---
Master of Social Service Administration, PolyU (2014)

Top 10 Outstanding Young People of Pudong New Area, Shanghai (2015)

Top 10 People of the Year for Charity by ifeng.com, China (2020)

Founder of Shanghai Hand in Hand Life Care Developing Centre
---
Wang Ying is the founder of Shanghai Hand in Hand Life Care Developing Centre, a pioneering non-profit organisation for hospice care in Mainland China. Over the past 13 years, the centre has trained more than 2,000 volunteers, and provided health care and counselling services to more than 40,000 cancer patients.
In 2020, Wang was named one of the Top 10 People of the Year for Charity in China. This recognition has a special meaning for her, as she had just overcome the biggest adversity in her life after being diagnosed with a rare cancer in 2018. As soon as she recovered from surgery, Wang set herself a new goal and launched a nationwide campaign called "Death Cafe" to educate people about life and death. "Death is just a part of our mortal life. What matters most is that we treasure life and try our best to achieve our dreams," she said.
From advertising to hospice care
Wang has long been aware of the trauma of cancer, after her mother was diagnosed with breast cancer more than a decade ago. At the time, doctors expected her mother to live for less than a year. "I felt miserable because I knew very little about cancer. As the only child in my family, I had to shoulder all the responsibility to care for my mum," she recalled.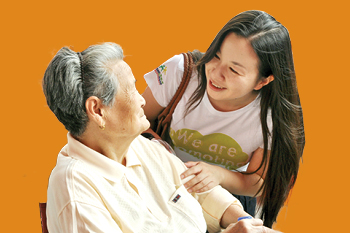 Fortunately, her mother recovered after medical treatment. But the experience prompted Wang to make a life-changing decision – leaving her eight-year-long advertising career and starting from scratch in hospice care. "Many people were not aware of hospice care back then, and there was insufficient support for the severely ill and their families. I hoped to make a difference," she said.
Gaining new perspectives at PolyU
In 2008, Wang established Hand in Hand in Shanghai with her savings. But she soon became aware of the immense challenges of promoting hospice care to the public. "When we placed promotional boards on a street, people would simply take another route." She started collaborating with hospitals, so that she could learn from medical professionals and understand patients' needs.
After a few years, she found herself lacking the skills to run her centre, such as manpower management, campaign organisation and fundraising. At the time, PolyU was offering the Master of Social Service Administration, a comprehensive programme that covers the various aspects of running a social service organisation. Wang joined the programme without hesitation.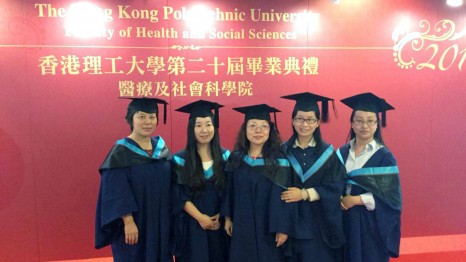 She was amazed by the new perspectives she acquired through the programme, for example, that the role of an organisation can change from time to time. "During the worst times of the COVID-19 pandemic, we could not provide services in hospitals. We then shifted to collecting donated medical supplies for them, so as to help patients in another way," she said.
"I also learnt about project management and evaluation, and I applied those skills in the work of my centre. I feel that studying at PolyU was like completing the missing pieces of a puzzle," she added.
Facing a rare cancer with positivity
One of the core services Wang provides is counselling, through which she guides cancer patients to find meaning in life. "I encourage them to make a wish list. Many of them, whether they are rich or poor, have very simple wishes, like expressing love to their families," she said.
Family is also where she found peace when a malignant tumour developed on her left cheek, and she was diagnosed with a rare cancer - "lymphoepithelial carcinoma". Although feeling devastated at first, she managed to draw from her service experience, and opted for palliative care that would minimise the impact on her social life. "My family is fully supportive of my decision. My boyfriend also proposed to me, giving me refreshed hopes in life," she smiled.
Life and death education
Having teetered on the edge of death, Wang has learnt to treasure life and is determined to share her experience with others. In 2019, she launched the "Death Cafe" campaign to encourage people to discuss life and death with an open mind. In just two years, more than 500 events have been held in 50 cities across China. She also trained new hosts to organise their own sessions.
In the days ahead, she plans to write a book and design a course about death education. "I want to record the development of hospice care in the Mainland, share my experience and the countless touching stories I witnessed," she said with optimism for the future.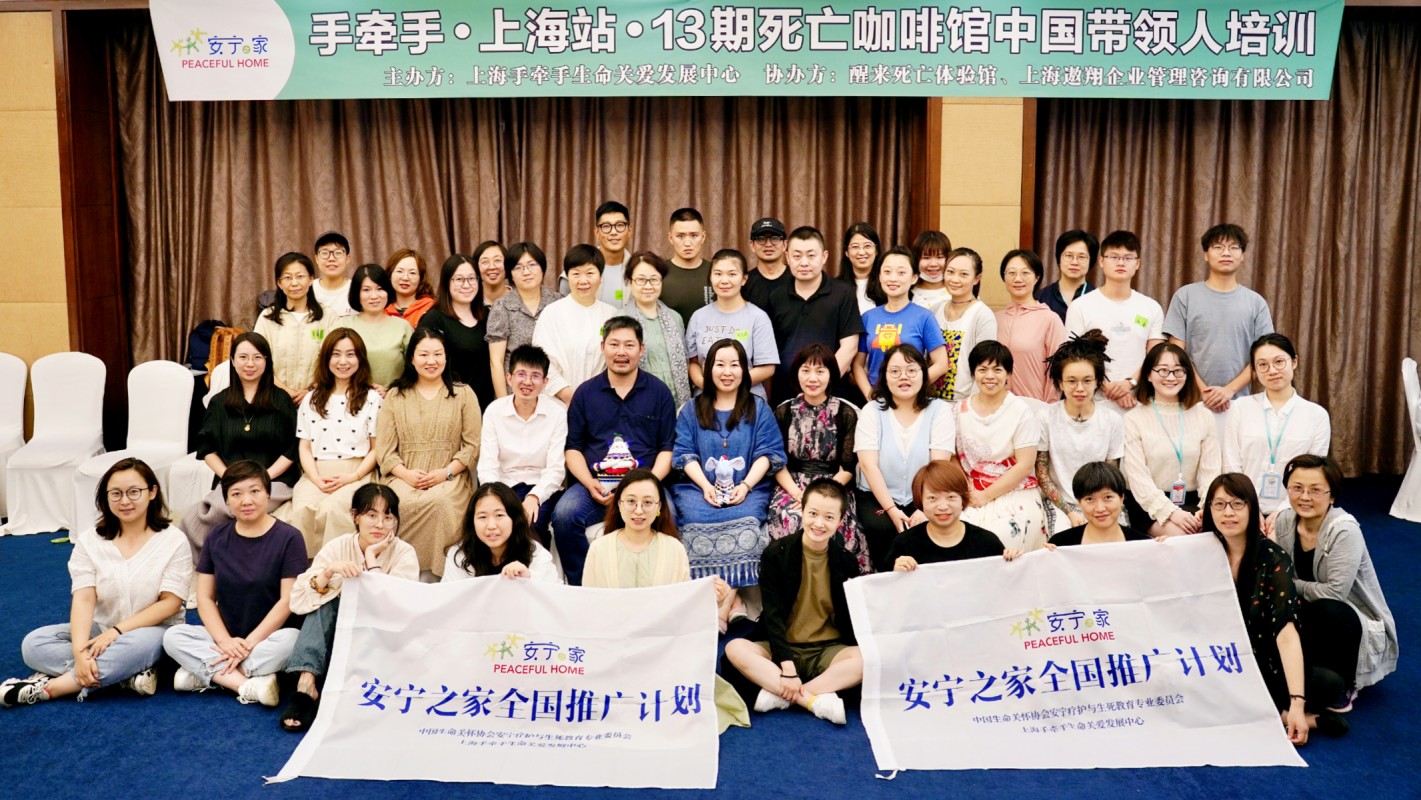 The "Death Cafe" campaign encourages people to discuss life and death with an open mind.