PolyU 85th Anniversary Art and Culture Series – Appreciating the beauty of Cantonese Opera
One of the highlights of the year-long celebration programme is the PolyU 85th Anniversary Art and Culture Series. It aims to enrich PolyU's education and cultural engagement, featuring renowned and talented artists from Hong Kong and around the world to inspire appreciation for a broad array of art and culture on campus and in the community.
Love of the Seventh Fairy Maiden with legendary artist Dr Liza Wang
The first performance of the Series, 'PolyU Cantonese Opera Appreciation – Love of the Seventh Fairy Maiden' ( 理大粵劇欣賞 —《天仙配》), was staged at the Xiqu Centre in December 2021. Featuring the highly acclaimed artist Dr Liza Wang, who is also a PolyU University Fellow and the 2020/21 Artist-in- Residence, the performance attracted more than 700 members from the University community. Among them were PolyU's Court members and senior management, including Dr Katherine Ngan, Court Chairman; Dr Miranda Lou, Executive Vice President; Professor Ben Young, Vice President (Student and Global Affairs); staff, students and alumni.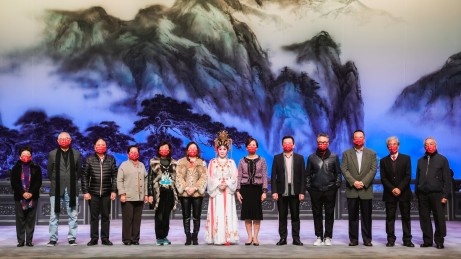 In her welcoming remarks, Dr Lou expressed gratitude to Dr Wang for her support to the University. "We are honoured to collaborate with Dr Wang in promoting Chinese culture and cultivating arts and cultural appreciation among students," she said.