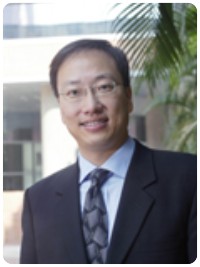 Welcome to the Website for Outcomes-Based Education.
The emphasis on the achievement of learning outcomes by students is a worldwide trend in higher education. In Hong Kong, the University Grants Committee (UGC) has also started to advocate the adoption of the approach in teaching and learning in local universities. PolyU is cognizant of this global movement, and as early as in 2004, has proactively pledged in the Academic Development Plan to the UGC to implement the Outcomes-Based Approach (OBA) in its full-time undergraduate programmes starting from 2005.

A series of measures have been put in place to help realize this important strategic move of the University, including:
the curriculum revision exercise starting in 2004,
the establishment of a high-level working group to spearhead the planning and monitoring of OBE adoption in the University,
the appointment of OBE champions in each of the Faculties/Schools to promote OBE in the Faculties/ Schools,
the allocation of funding in support of OBA projects in the Faculties, Schools and Departments, and
the development of an institutional learning outcomes assessment plan to complement departmental assessment plans.
The focal change from teaching to students' achievement of intended learning outcomes involves a paradigm shift in how we teach, how we support students' learning, and how we assess students' achievement of learning outcomes. To ensure success in this paradigm change, a lot of efforts will be required of all of us over an extended period of time. This Website has been developed to assist academic staff in adopting OBE. You will find in this Website a comprehensive description of the concepts and underlying principles of OBE, PolyU's position and plan in implementing the approach in its curriculum, as well as a showcase of exemplary work of the Faculties and Departments.
With the University's commitment and your support, I am confident that we can capitalize on our existing strengths and good practices in enhancing the quality of teaching and learning to make this paradigm shift a success, which will ultimately help us achieve the aim of producing all-round graduates with professional competence to meet the challenges of the 21st century.
Professor Chetwyn Chan
Associate Vice President (Learning & Teaching)

January 2013