Special Issues
Conference Recommended Journal
Maritime Business Review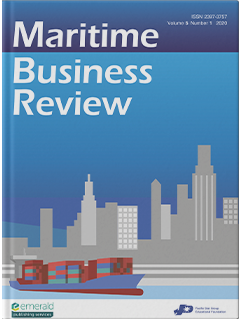 Call-for-Papers
Maritime Business Review is a peer-reviewed journal on maritime business environment, covering maritime business and uses multi-disciplinary approach. Published in association with Pacific Star Group Educational Foundation. It is included in Emerging Sources Citation Index (ESCI) and Scopus index.
Special Issues
Transport Policy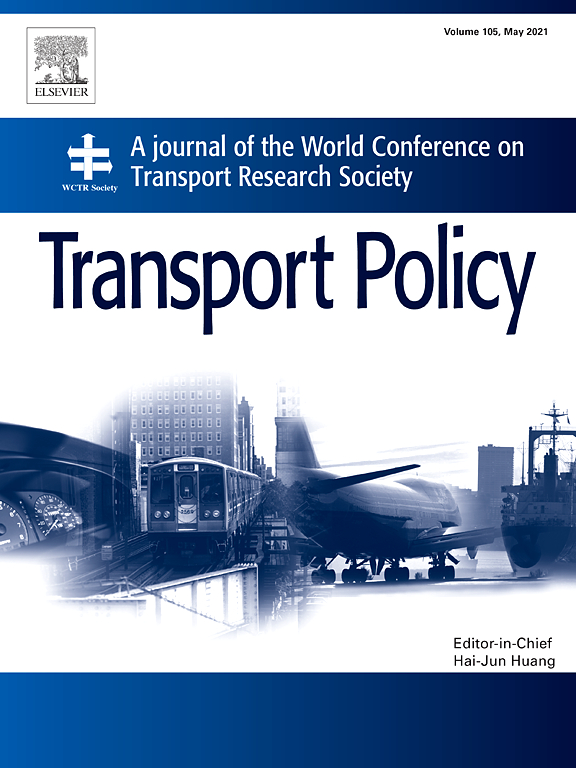 Call-for-Papers
Special Issue on "Maritime Technological Development and Transport Policy"
Transport Policy is an international refereed journal aimed at improving quality of transport policy and strategy analysis, designing and sharing innovative policy and management practices, and application bridging the gap between theory and practice in transport.
The past five years have witnessed a significant increase in advanced-technology-based decision analytics research. Digital technology can be a significant enabler of growth and innovation. For example, AIS data assists navigation safety and security; Blockchain enhances supply chain visibility and efficiency; maritime Internet of Things facilitates simplified administration. As impressive evidence, the unprecedented details about the movement of ships brought by technological development in shipping have effectively overcome the weakness of traditional economic and international trade data, such as low-release frequency or lack of enough public access. Recent research efforts have been made to construct high-frequency economic indicators using these individual ship data, for example, weekly port calls and commodity trade volume at a global level. These indicators make real-time monitoring and nowcasting world economic conditions possible.
Despite the numerous opportunities brought by the advanced technologies, pitfalls may accompany them. For instance, automatization is challenged by cybersecurity; the mid and long-term costs and benefits of Blockchain application are unclear; the uneven technical capability between developing countries and developed economies causes system disharmony and service fragmentation. The success of advanced technology adoption in the maritime industry lies not only in transportation management improvement but also in supporting administrative policy formulation. Particularly under today's uncertain environment hit by the COVID-19 pandemic, practical assessment of the real-time economic activities enabled by shipping will benefit policy makings such as disruption management and recovery planning. Such data granularity further offers new perspectives on big data-based policy-making.
Undoubtedly, the maritime industry's technical development will be further expanded in the foreseeable future. The changing industry landscape powered by technology development also requires changing policies. In this regard, we welcome papers investigating how technology affects transport policies and vice-versa. We believe that this special issue can shed light on the extension of maritime technology research and enrich the transport policy literature.
Guest Editor:
Xiwen Bai, Assistant Professor, Department of Industrial Engineering, Tsinghua University, Beijing, China. This email address is being protected from spambots. You need JavaScript enabled to view it.
Jasmine Siu Lee Lam, Associate Professor, School of Civil and Environmental Engineering, Nanyang Technological University. This email address is being protected from spambots. You need JavaScript enabled to view it.
Dong Yang, Assistant Professor, Department of Logistics and Maritime Studies, Hong Kong Polytechnic University, Hong Kong. This email address is being protected from spambots. You need JavaScript enabled to view it.
Maritime Policy & Management
Call-for-Papers
Special Issue on "Green Port and Maritime Shipping"
Maritime Policy & Management (MPM) is indexed in the Social Sciences Citation Index (SSCI). It is a multi-disciplinary and international refereed journal, it brings together papers on the different topics that concern the maritime industry.
Air emissions from maritime transportation have been one of the most discussed environmental concerns in recent years. Frequent shipping activities consume nearly 240 million tons of marine fuel per year, as reported by the International Maritime Organization (Fourth IMO GHG Study, 2020). Therefore, considerable ship emissions will be generated, including sulfur dioxide (SO2), nitrogen oxide (NOx), carbon dioxide (CO2) and particulate matter (PM). Most of these emissions (around 70%) occur within 400 km of the coastline, which have caused severe environmental and health problems. A recent report shows that shipping emissions result in at least 400,000 global premature deaths each year indirectly. Therefore, it is urgent to take measures for controlling air emissions related to shipping activities at ports and at sea.
The emissions at ports are mainly generated from the activities of ships berthing and navigating as well as the activities of cargo loading, unloading, transshipment, storing and internal container transfer operations within the terminal. To ensure environmental sustainability at ports, operators need to achieve a trade-off between port operations efficiency and emission control, while introducing the green target into the traditional port operations problems (e.g., berth allocation, quay crane scheduling, and yard crane assignment) is challenging. Green port technologies (e.g., electrification, energy storage systems, and automated container terminals) have received widespread attention and to some extent adopted in practice. For example, cold-ironing equipment has been applied at some ports for reducing fuel consumption by vessels while anchored at berthing positions. With the aim of energy saving and emission reduction in the shipping industry, the port management system should be further optimized and green port technologies deserve to be widely explored and discussed.
Traditional shipping operations and management problems focus on reducing operating cost. Typical problems in this area, including network design, fleet deployment, schedule design, and ship routing, have been investigated by large numbers of research scholars. However, considering recent emission control policies and measures, such as sulfur emission regulations (0.1% sulfur limit within international emission control areas and 0.5% global sulfur cap), existing maritime shipping networks in shipping companies should be redesigned to achieve operating cost savings. The construction of green shipping also depends on abatement technologies (e.g., exhaust gas scrubbers) and new energies (e.g., battery, biofuel, and nuclear), some of which have been identified to be effective in reducing ship emissions and mitigating environmental problems. Liquefied natural gas containing zero sulfur content as a popular clean energy has been used in practical operations. A rapid development in maritime shipping management and technologies has been witnessed by the past decade, while the realization of green shipping is still on the way.
The special issue aims to promote the research on green port and maritime shipping. The beneficiaries of this issue include academic scholars, shipping companies, port operators, and policy makers. The guest editors call for all high-quality research papers on green port management and technologies, green shipping management and technologies, and the implementation and inspection of emission reduction regulations. We welcome both research and review papers.
Guest Editor:
Dan Zhuge, Department of Logistics and Maritime Studies, The Hong Kong Polytechnic University. This email address is being protected from spambots. You need JavaScript enabled to view it.
Maxim A. Dulebenets, Department of Civil & Environmental Engineering, Florida A&M University-Florida State University. This email address is being protected from spambots. You need JavaScript enabled to view it.
Shuaian (Hans) Wang, Department of Logistics and Maritime Studies, The Hong Kong Polytechnic University. This email address is being protected from spambots. You need JavaScript enabled to view it.
Kjetil Fagerholt, Department of Industrial Economics and Technology Management, Norwegian University of Science and Technology. This email address is being protected from spambots. You need JavaScript enabled to view it.
Cleaner Logistics and Supply Chain
Call-for-Papers
Special Issues on "Cleaner Maritime and Air Cargo Logistics and Supply Chain"
Cleaner Logistics and Supply Chain is an international, transdisciplinary companion journal to the Journal of Cleaner Production focusing on the domain of green, sustainable, and circular logistics and supply chain management.
The recent two decades have witnessed a significant decline in the emissions of air pollutants from all transport sectors. However, the shipping and aviation sectors are two exceptions. To reduce air pollutants and GHG emissions from shipping and aviation activities and thus to halt their adverse impact on human health and the total environment, various countermeasures are implemented globally and regionally. It is evident that sustainability is the theme of the future development of both the shipping and aviation industries. This special issue aims to promote the research on realizing cleaner maritime and air cargo logistics and supply chain.
Guest Editor:
Prof. Lu Zhen, Shanghai University. This email address is being protected from spambots. You need JavaScript enabled to view it.

Ms. Ran Yan, The Hong Kong Polytechnic University. This email address is being protected from spambots. You need JavaScript enabled to view it.

Dr. Maxim Dulebenets, Florida A&M University-Florida State University. This email address is being protected from spambots. You need JavaScript enabled to view it.

Dr. Liping Jiang, Copenhagen Business School. This email address is being protected from spambots. You need JavaScript enabled to view it.
Supporting Special Issues
Journal of Theoretical and Applied Electronic Commerce Research

Call-for-Papers
Special Issue on "Supply Chain Digitalization"