Welcome messages
Welcome Message from the Dean of Faculty of Business, Ir Professor T.C. Edwin Cheng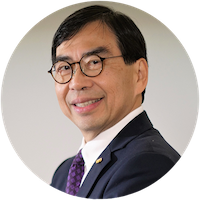 Welcome to the 11th International Forum on Shipping, Ports, and Airports (IFSPA) to be held in Hong Kong from 16 to 20 May 2022.
The IFSPA, hosted by the C.Y. Tung International Centre for Maritime Studies and the Department of Logistics and Maritime Studies of the Faculty of Business at The Hong Kong Polytechnic University, has grown from a workshop in 2007 to an international event. It provides a platform for practitioners, scholars, researchers, and students to interact and exchange intelligence and views on a range of topics related to transport and logistics.
The world has entered the deepest recession in decades, and international cooperation is indispensable for facilitating recovery and preparing for future risks.
COVID-19 and the corresponding mitigation measures have caused an unparalleled shock to the world with a huge and rising health and human toll, a sharp contraction of the global economy, and lasting damage to labour productivity and economic output. Earlier on, the World Bank forecasted a 5.2% contraction of global GDP in 2020, 2.5% in emerging market and developing economies (EMDEs), and 7% in advanced economies led by 9.1% in the Euro area under the baseline scenario, assuming that activity would recover later in the year. Under the downside scenario, with a more protracted pandemic and financial upheaval, the global economy could shrink by as much as 8% in 2020. Since July there have been new waves of coronavirus infections in different parts of the globe with little sign of global economic activity normalizing. The pandemic's impacts have been more diverse and severe than expected and economic recovery appears slower and weaker. While both advanced economies and EMDEs are in recession, the future looks precarious and vulnerable.
Hong Kong is highly dependent on international trade and investment. Its open economy is vulnerable not only to a slowdown caused by the pandemic but also trade tensions and global financial market volatility.
Themed "Resilience from Adversity", IFSPA 2021 will gather experts, researchers, and scholars from around the world, industry leaders, representatives from professional organizations, and international stakeholders to explore and address the technological, environmental, economics, policy, and operational management issues related to shipping, ports, and airports.
When I write this message, many countries are still struggling to fend off the threats to lives and livelihoods. As soon as the crisis subsides, the world should work together to formulate policies and take actions to cushion consequences, reform for long-term development, and navigate the next normal. Together we should ride the waves of adversity and build resilience.
I very much look forward to our discussion. Please stay safe and well.
Ir Prof. T.C. Edwin Cheng
Dean, Faculty of Business
Fung Yiu King – Wing Hang Bank Professor in Business Administration
Chair Professor of Management
The Hong Kong Polytechnic University
Welcome Message from the Head of the Department Logistics and Maritime Studies, Prof. Andy C. L. Yeung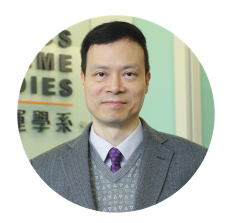 I have the great pleasure in welcoming you to The International Forum on Shipping, Ports and Airports (IFSPA) 2022. Since 2008, this major event by the Department of Logistics and Maritime Studies of The Hong Kong Polytechnic University has been an important occasion for maritime and logistics academics and practitioners to exchange ideas and build up friendships. The Forum provides a valuable opportunity for scholars and executives in the global community to gather in Hong Kong, sharing their experiences and perspectives on current research developments and notable events of interests in this field.
The theme of the Forum this year is "Resilience from Adversity". It reminds us that, in times of uncertainty and adversity, we should keep our faith and stay vigilant to overcome the difficulty. We, as researchers or practitioners in the maritime and logistics industry, have faced enormous challenges throughout the years, particularly the COVID-19 pandemic since last year. By setting clear goals and pursuing them with determination, we can succeed in our endeavors. By overcoming the challenges, we further develop our confidence and capability, making breakthroughs and developing ourselves to new heights.
I look forward to meeting you all in the Forum, and we wish all of you a fruitful event.
Prof. Andy C. L. Yeung
Head, Department of Logistics and Maritime Studies
Chair Professor of Operations Management
The Hong Kong Polytechnic University
Welcome Message from the Chairs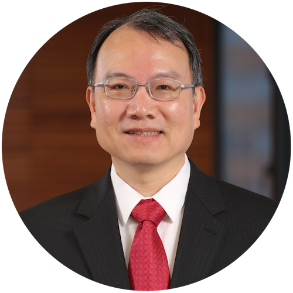 Conference Chair
Prof. Chin-Shan Lu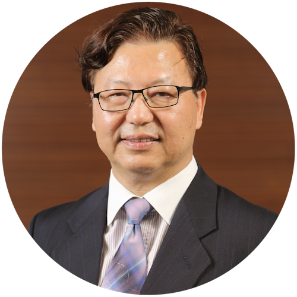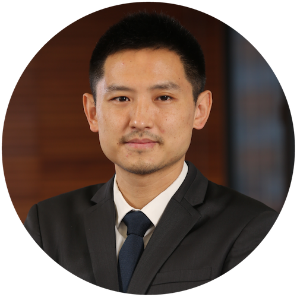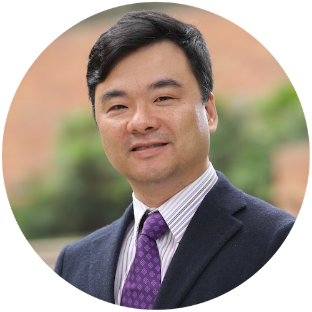 Conference Co-Chairs
Dr Stephen Y.K. Li, Dr Dong Yang, Dr T. L. Yip
Dear colleagues and guests,
On behalf of the organizing committee, it is our great pleasure to sincerely invite you to participate in the 11th International Forum on Shipping, Ports and Airports (IFSPA) hosted by the Department of Logistics and Maritime Studies at The Hong Kong Polytechnic University. The conference will be held from 16 to 20 May, 2022 (Monday to Friday) in Hong Kong.
Recently, the outbreak of the Covid-19 pandemic created high uncertainties in demands and disruptions in global supply chains. This disruption has led to an increased focus on supply chain resilience, and rapid adoption of new technology and approaches to responding to the impact. The international shipping and transport logistics industry play a crucial role in the global supply chain. The forthcoming conference in 2022, particularly themed "Resilience from Adversity", will play a general platform and bring together, interdisciplinary groups of practitioners, academics, researchers, and research students from all over the world to share and exchange break-through ideas relating to the theory and practice. This will highlight the rich diversity of approaches and initiatives to understanding current challenges and new opportunities of various issues, as well as advocating the development of innovation proficiency and technologies to increase the competitive advantages and sustainable development. We promote the quality research in general, selected papers will be recommended for publication in the Special Issues of Maritime Business Review (MABR) journal and other journals.
Hong Kong International Airport has been the world's busiest airport since 2010 and the Port of Hong Kong Port was the 8th busiest global container port in 2019. As Asia is rising and growing fast in the global market, the role of Hong Kong as Asia's hub becomes more significant. With a rich of experienced professionals, researchers and operators in Hong Kong, we are confident that you will enjoy a pleasure and fruitful conference here. Your participation and presence will certainly reinforce professional knowledge exchange, insights and provide useful strategies and resolutions for the improvement of environment.
We look forward to welcoming you in Hong Kong in May 2022.
On behalf of the Organizing Committee,
Conference Chair
Professor Chin-Shan Lu
Co-Chairs
Dr. T. L. Yip
Dr. Dong Yang
Dr. Stephen Y.K. Li