Academic Staff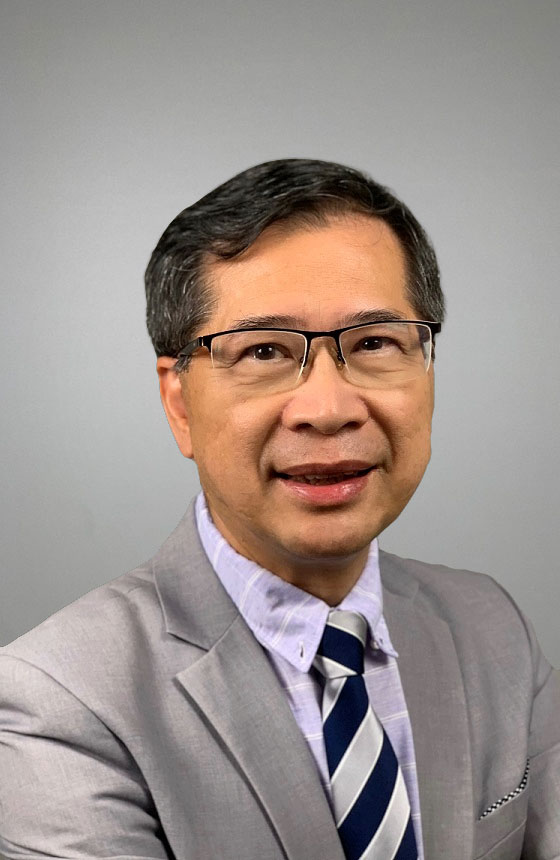 PolyU Scholars Hub
Prof. Winco KC Yung容錦泉
Professor; Centre Director & Executive Director, Centre for Advances in Reliability & Safety; Centre-in-Charge, PCB Technology Centre; Principal Investigator, Green Manufacturing & Eco-Design Research Group
BEng (Syd), MSC (HKU), PhD (Brun), CEng, FHKIE, FHKAAST, SrMIEEE, MIET, SrMHKSQ
Location

EF631

Phone

+852 2766 6599
Brief Biosketch
Professor Winco K.C. Yung has over 37 years of experience in both academia and industry with engineering and management responsibilities. He is currently a Professor in the Industrial and Systems Engineering (ISE) Department at The Hong Kong Polytechnic University.
Professor Yung currently holds and has held various positions in public office, including Appointed Member of the Assessment Panel for the Enterprise Support Scheme under Innovation and Technology Commission (ITC) of HKSAR, Appointed Member of the Assessment Panel for the SERAP under Innovation and Technology Commission (ITC) of HKSAR, Member of the Stakeholders' Group of HKQAA, the Founding Director of Hong Kong Electronics Packaging and Manufacturing Services Association (HKEPMSA), Honorary Advisor of The Hong Kong Printed Circuit Association (HKPCA), Council member of HKIE, Appointed Member of Qualification & Membership Board, Chairman of MI Discipline Advisory Panel of HKIE, Past Chairman of MIE Division of HKIE, External Assessor of Environment and Conservation Fund of The Hong Kong SAR Government, Appointed member of the Technology Review Panel of Information and Communication Technology R&D Centre of ASTRI, Invited Member of Admission Panel of the Technology Business Incubation Programme of Hong Kong Science and Technology Parks (HKSTP), and Invited Honorary Advisor of Institute of Supply Management, Pearl River Delta (ISM, PRD). He is an elected Fellow of HKIE.
Professor Yung's research interests are in the areas of functional and electronic materials, electronic assembly, PCB fabrication technologies, product eco-design and green manufacturing, industrial environmental issues and regulations like EuP/WEEE/RoHS/REACH, technology management, quality & reliability. He has published over 290 articles in past years. He holds 11 patents granted and/or filed in USA, which have been/are to be licensed to relevant industries. He has been successful in dissemination, transfer and research of 57 research projects (46 projects as PI) with total funding of over HK$ 69 Million, 26 of which are Government funded projects in collaboration with local PCB and electronic and electrical appliance industries. He has been editors and editorial board members of a number of Journals worldwide.
Professor Yung is the founder and Centre-in-Charge of The Printed Circuit Board Technology Center (PCBTC) in ISE, which is funded by The HKSAR Government in 1998. He was the pioneer and leader to technologically transfer and customize the breakthrough technology "microvia drilling by laser ablation" to the industry in Hong Kong & PRD region. The technology is an important enabler on the miniaturisation of electronic products. The overall technical competitive edge of PCB and substrate industries in Hong Kong and PRD is also increased. PCBTC is now the hub to forecast, assess, disseminate and transfer appropriate hi-end technologies for PCB and electronics industry locally and in Pearl River Delta (PRD) Region. These activities are enabled through research and development work, seminars and workshops, contract research, industrial partners technology mapping, collaboration and negotiation with the Government and research institutions.
Professor Yung has delivered many talks publicly on product ecodesign and green manufacturing, environmental legislations like EuP, RoHS, WEEE, REACH, and related environmental issues in various media, seminars, forums, conferences and workshops, addressing to various industries in the past years. He was invited by the Hong Kong Trade Development Council (HKTDC) to represent Hong Kong's electronic industry to speak at world renowned international trade fair "Electronica 2006" in Munich Germany in November 2006. He is the co-author of The Green Manufacturing Book Series: "RoHS & WEEE—Status compliance issues and implications" that was published in October 2006.
Teaching and Research Specialties
Functional and electronic materials, SMT and LED assembly, PCB fabrication technologies, eco-Design and green manufacturing, industrial environmental issues and regulations including EuP/WEEE/RoHS/REACH, technology management, quality & reliability.
Achievement
Received one of the largest funding from HKSAR Government to set up an InnoHK Centre named: Centre for Advances in Reliability and Safety (CAiRS) at HKSTP.
Honours and Awards
Awards
Received Silver Award at the 39th International Exhibition of Inventions of Geneva (2011)
Received PolyU's The Faculty(FENG) Industrial and Engineering Services Grant Achievement Award (2009)
Received The Departmental (ISE) Highest External Research Grant Award (Silver) (2009)
Received PolyU's The Faculty(FENG) Industrial and Engineering Services Grant Achievement Award (2008)
Received The Departmental (ISE) Highest number of Grade A Papers Award (Bronze Awards) (2008)
Received The PolyU's Outstanding Professional Services and Innovation Awards (Merit) under the category of Multi-Departmental participation (2007)
Received The Departmental (ISE) Highest Consultancy Project Fee Award (Silver) (2005)
Received PolyU's The Faculty(FENG) Industrial and Engineering Services Grant Achievement Award (2006)
Received PolyU's The President Award (2005/2006) in the category of Services
Received PolyU's Faculty Award for Outstanding Performance/Achievement in category of Services (2005)
Received PolyU's The Faculty(FENG) Industrial Grant Achievement Award (2005)
Received The Departmental (ISE) Highest Individual Consultancy Award (2005)
Received The PolyU's Outstanding Professional Services and Innovation Awards under the category of Highest Growth in Consultancy (2004)
Received PolyU's The Faculty(FENG) Industrial Grant Achievement Award (2003)
Received PolyU's The President Award (1999/2000) in the category of Research Scholarly Activities
Received PolyU's The Faculty Award (1999) in category of Best Consultancy and Professional Service to the Community
External Committees
Elected

Council Member

,

Hong Kong Institute of Engineer (HKIE)

, 2011- 2013.

Appointed Member

of the Project Assessment Panel of

Innovation and Technology Commission (ITC) of HKSAR

, 2013 to Present.

Chairman

of

Manufacturing & Industrial (MI) Division of HKIE

, 2007-09.

Deputy Chairman

of

MI Discipline Advisory Panel, HKIE

, 2011- 2013.

Honorary Advisor (Invited)

of

The Hong Kong Printed Circuit Association

(HKPCA), March 2001 to present.

Founding Director

of

Hong Kong Electronics Packaging and Manufacturing Services Association

(HKEPMSA), 2000 to 2010.

Appointed Panelist and Member

of the

Technology Review Panel of ASTRI

, 2006 to Present.

Appointed Member

of

Training Committee, HKIE

, 2011-2013.

Appointed Member

of

Journal Editorial Committee, HKIE

, 2011 2012.

Appointed Member

, Admission Panel of the Technology Business Incubation Programme of

Hong Kong Science and Technology Parks (HKSTP)

, since 1 August 2010 for 2 years.

Appointed Honorary Advisor

,

Institute of Supply Management, Pearl River Delta (ISM, PRD)

, since 2010.

Appointed Member Education & Examinations Committee, HKIE

, 2009-2010.

Invited Member

, Judging Panel of the 10

th

Hong Kong Household Appliances Design and Innovation Competition, October 2008.

Invited Member

of the

Steering & Executive Committee

of the

Aircraft Engineer Development Scheme (AEDS)

, which is organized by MI of HKIE, supported by Civil Aviation Department (CAD) of Hong Kong SAR Government, the Royal Aeronautical Society RAeS (HK) and the Hong Kong Aircraft Engineering Company Limited (HAECO), since April 2008.

Invited Member

of

Technical Advisory Group to Federation of Hong Kong Industries (FHKI)

on TID SME Development Funded project entitled Business Facilitation and Incubation Centre for SME manufacturers in Hong Kong and Pan Pearl River Delta to enhance environmental excellence, Feb 2007.

Appointed Ex-officio Member Learned Society Board, HKIE

, 2006-2009.

Secretary

(2006-2009) and Appointed Member

Manufacturing & Industrial Engineering Discipline Advisory Panel, HKIE

, 2006-2010.

Expert Advisor

to the

New Technology Training Scheme (NTTS) of Vocational Training Council (VTC)

, 2000 to present.

Executive Committee Member

of

MI Division of HKIE

, 2000 to present.

Membership Assessor

of

Manufacturing and Industrial Engineering Discipline, HKIE

, 1995 to present.

Memberships of Professional Bodies
2008 FHKIE, Hong Kong Institute of Engineers (Manufacturing & Industrial Div), HK
1992 CEng, Engineering Council, UK
1992 MIEE, Institute of Electrical Engineers, UK
1994 MHKIE, Hong Kong Institute of Engineers (Manufacturing & Industrial Div), HK
1994 Assessor of Quality System (ISO 9000s), RBA(UK) registered, UK
1995 Senior member, Hong Kong Society For Quality, HK
1997 Senior member, The Chinese Mechanical Engineering Society, China
2001 Honorary Advisor, Hong Kong Printed Circuit Association (HKPCA),HK
2001 Certified trainer of IPC on IPC-A-600F Standard, USA
Publications in last 5 years
Refereed Journals (in past 5 years)
YUNG, K.C., WANG J and YUE, T.M., Surface characterisation of pre-treated copper foil used for PCB lamination. Journal of Adhesion Science Technology, Vol. 21, No.5-6, pp.363- 377, April 2007.

YUNG, K.C. and ZHU, J.J., Studies on laser ablation of low temperature co-fired ceramics (LTCC), Microelectronics International. Vol.24, Number 3, pp. 27-33, July/August 2007.

YUNG, K.C., ZHU, B.L., YUE, T.M., XIE, Z.S. and WU, J, Effect of AlN Content on The Performance of Brominated Epoxy Resin for Printed Circuit Board (PCYUNG K.C., WU J. and YUE, T.M., ZHU, B.L. & LEE, C.P., Nd:YAG laser drilling in Epoxy Resin/AlN composite material, Composites Part A: Applied Science and Manufacturing. Volume 38, Issue 9, pp. 2055 - 2064, September 2007.

YUNG K.C., WU J. and YUE, T.M., ZHU, B.L. & LEE, C.P., Nd:YAG laser drilling in Epoxy Resin/AlN composite material, Composites Part A: Applied Science and Manufacturing. Volume 38, Issue 9, pp. 2055 - 2064, September 2007.

HUANG, S.Q. and YUNG, K.C., Reliability comparison of rigid flex printed circuit (RFPC) using various materials and design build-ups, Industrial Engineering Research. Vol. 4 (2), pp.103-112, September 2007.

YUNG, K.C. and LIEM, H.M., Enhanced thermal conductivity of boron nitride epoxy-matrix composite through multi-modal particle size mixing, Journal of Applied Polymer Science. Volume 106, Issue 6 , pp 3587 3591, 15 Dec 2007.

YUNG, K.C. CHAN, H.K, CHOI, A.C.K., YUE, T. M & MAZHAR, M.I, An Environmental Assessment Framework with respect to the requirements of Energy-using Products Directive, Proceedings of the Institution of Mechanical Engineers Part B: Journal of Engineering Manufacture, Vol. 222, Number 5, pp. 643-651, May 2008.

WU, S.P., YUNG, K.C., XU, L. H., & DING, X. H., Fabrication of Polymer Silver Conductor Using Inkjet Printing and Low Temperature Sintering Process, IEEE Transactions on Electronics Packaging Manufacturing. Volume 31, Issue 4, pp. 291-296, October 2008.

YUNG K.C., WU, S.P. and LIEM, H., Synthesis of submicron size silver powder for metal deposition via laser sintered inkjet printing. Journal of Materials Science. Vol. 44, pp. 154-159, Nov 2008.

YUNG K.C., WANG J. and YUE, T.M., Thermal Management for Boron Nitride Filled Metal Core Printed Circuit Board, Journal of Composite Materials. Vol. 42, Issue 24, 2615-2627, Dec 2008.

YUNG, K.C., ZHU B.L. & YUE, T.M. & XIE, C.S, Preparation and properties of hollow glass microsphere-filled epoxy-matrix composites, Composites Science and Technology. Vol. 69, Issue 2, pp.260-264, Feb 2009..

YUNG, K.C. CHAN, H.K, WONG, W.C., SO, H.T., CHOI, A.C.K. & YUE, T. M, Life Cycle Assessment of two Personal Electronic Productsa Note with respect to the Energy-Using Product Directive, The International Journal of Advanced Manufacturing Technology. Vol. 42 (3-4), pp. 415-419, May 2009,

YUNG, K.C. CHAN, H.K, SO, H.T., WONG, W.C., CHOI, A.C.K. & YUE, T. M, A Life Cycle Assessment for Eco-Redesign of a consumer electronic product, Journal of Engineering Design. Vol. 22, No. 2, pp. 69-85. Feb 2011.

GAIN, A.K., CHAN, Y.C. and YUNG, W. K.C., "Effect of nano Ni additions on the structure and properties of Sn-9Zn and Sn-Zn-3Bi solders in Au/Ni/Cu ball grid array packages", Materials Science and Engineering BAdvanced Functional Solid State Materials. Vol. 162, Issue 2, pp. 92-98, 25 May 2009.

GAIN, A.K., CHAN, Y.C., A. Sharif, N.B. Wong and YUNG, W. K.C., "Interfacial microstructure and shear strength of Ag nano particle doped Sn-9Zn solder in Ball Grid Array Packages, Microelectronics Reliability, Vol. 49 (7), pp. 746-753. June 2009

DAS, S.K., SHARIF, A, CHAN, Y.C., WONG, N.B.and YUNG, W. K.C., "Influence of small amount of Al and Cu on the microstructure, microhardness and tensile properties of Sn-9Zn binary eutectic solder alloy", Journal of Alloys and Compounds. Vol. 481, Issues 1-2, pp. 167-172, 29 July 2009.

YUNG, K.C., LIEM, H., & CHOY, H.S., Enhanced Redshift of optical band gap in Sn-doped ZnO free standing thin films prepared by sol-gel method, Journal of Physics DApplied Physics. Vol.42, Issue 18, Sept 2009..

DAS, S.K., SHARIF, A, CHAN, Y.C., WONG, N.B. and YUNG, W. K.C., "Effect of Ag micro-particles content on the mechanical strength of the interface formed between Sn-Zn binary solder and Au/Ni/Cu bond pads", Microelectronic Engineering. Vol. 86, Issue 10, pp. 2086-2093, October 2009.

GAIN, A.K.., CHAN, Y.C. and YUNG, W. K.C., "Effect of small Sn-3.5Ag-0.5Cu Additions on the structure and properties of Sn-9Zn solder in Ball Grid Array Packages, Microelectronic Engineering. Vol. 86, Issue 11, pp. 2347-2353, November 2009.

GAIN, A.S., CHAN, Y.C., A. Sharif, N.B. Wong and YUNG, W. K.C., "Investigation of small Sn-3.5Ag-0.5Cu additions on the microstructure and the properties of Sn-8Zn-3Bi solder on Au/Ni/Cu pads, Journal of Alloys and Compounds. Vol. 489, Issue 2, pp.678-684, 21 January 2010.

YUNG, K.C., ZHU B.L. & YUE, T.M., Effect of filler size and content on the thermomechanical properties of particulate AIN filled epoxy composites. Journal of Applied Polymer Science. Vol. 116, Issue 1, pp. 225-236. 15 April 2010. Published online 14 January 2010.

YUNG, K.C., ZHU B.L. & YUE, T.M., XIE, C.S., Development of epoxy-matrix composite with both high thermal conductivity and low dielectric constant via hybrid filler systems, Journal of Applied Polymer Science. Vol. 116, Issue 1, pp. 518-527. 15 April 2010. Published online 1 Dec 2009.

YUNG, K.C., LIEM, H.M., CHOY, H. and YUE, T.M., A study of critical processing technologies of liquid crystal polymer printed circuit board for high speed application, Journal of Applied Polymer Science, Vol. 116, Issue 4, pp. 2348-2358, 2010. Published online 14 January 2010

YUNG, K.C., LIEM, H., CHOY, H.S. and YUE, T.M., Impact of plasma etching on fabrication technology of liquid crystal polymer printed circuit board, Journal of Material Science: Materials in Electronics. Vol. 21, Issue 9, pp. 954-962, September 2010.

WONG, Y.L, LEE, K.M. & YUNG, K.C., Model scenario for integrated environmental product assessment at the use of raw material stage of a product, Resources, Conservation & Recycling. Vol.54, Issue 11, pp. 841-850, September 2010.

YUNG, K.C., LIEM, H., CHOY, H. and YUE, T.M., Multi-response optimization of surface plasma treatment using Taguchi method, Materials and Manufacturing Processes, Volume 25, Issue 9, pp. 1001-1011. September 2010.

LIEM, H.M., CHOY, H., YUNG, K.C., A prerequisite to achieving high performance polymer/inorganic thin film diodes, Solid State Communications. Volume 150, Issue 38, pp. 1725-1728, 20 July 2010.

GU, X., YUNG, K.C., & CHAN, Y.C., Thermo-migration and electro-migration in Sn58Bi ball grid array solder joints, Journal of Material Science: Materials in Electronics. Vol. 21, Number 10, pp. 1090-1098, October 2010.

YUNG, K.C. & GU, X., Ink-jet Printing and Camera Flash Sintering of Silver Tracks on Different Substrates, Journal of Materials Processing Technology. Volume 210, Issue 15, pp. 2268-2272, 19 Nov 2010.

YUNG, K.C. & ZHANG B., Analysis of process parameters in laser structuring, Applied Physics A: Materials Science and Processing. Volume 101, Issue 2, pp. 385-392, Nov 2010.

YUNG, K.C., LIEM, H., CHOY, H.S. & LUN W.K., Thermal performance of high-brightness LED array package on PCB, International Communications in heat and mass transfer. Volume 37, Issue 9, pp. 1266-1272, Nov 2010.

YUNG, K.C. & PLURA T.S., Selective laser processing of ink-jet printed nano-scaled tin-clad copper particles, Applied Physics A: Materials Science and Processing. Volume 101, Issue 2, pp. 393-397, Nov 2010.

GU, X., YUNG, K.C., CHAN, Y.C. and YANG, D., Thermomigration and electromigration in Sn8Zn3Bi solder joints, Journal of Material Science: Materials in Electronics. Volume 22, Number 3, pp. 217-222, March 2011.

HUANG, S.Q. & YUNG, K.C., Rheological characterization and statistical modeling of resin Flow of No-Flow Polyimide Prepreg in Rigid-Flex Printed Circuit (RFPC) Lamination, Journal of Composite Materials. Volume 45, No. 2, pp. 171-186, February 2011.

YUNG K.C., WANG J. and YUE, T.M., Chemorheology study of phosphorylated flame retardant epoxies, Plastics Rubber and Composites processing and applications. Vol. 40, No.1, January 2011, pp. 25-31.

YUNG, K.C., LIEM, H., CHOY, H.S. & LUN W.K., Degradation mechanism beyond device self-heating in high power light-emitting diodes, Journal of Applied Physics Vol. 109, Issue 9, pp. 094509-1-094509-6, 13 May 2011.

GAIN, A.K., CHAN, Y.C., YUNG, W.K.C.,Microstructure thermal analysis and hardness of a Sn-Ag-Cu-1 wt% nano-TiO(2) composite solder on flexible ball grid array substrates, Microelectronics Reliability.Vol. 51, Issue 5, pp. 975-984, May 2011.

YUNG K.C. & CHEN, C. & LEE, C.P., Laser induced activation of circuit lines and via-holes on AlN for electroless metal plating, Applied Surface Science, Vol. 257, Issue 15, pp. 6601-6606, May 2011.

FAN J.J., YUNG K.C., & PECHT, M., Physics-of-Failure based Prognostics and Health Management for High Power White Light-emitting diode Lighting, IEEE Transactions on Device and Materials Reliability, Vol. 11, No. 3, pp.407-416, September 2011.

CAI, Z.X.,YUNG, K.C. and ZENG, X.Y., Fabrication and adhesion performance of gold conductive patterns on silicon substrate by laser sintering, Applied Surface Science, Volume 258, pp. 478-481, October 2011.

YUNG, W.K.C., MAN, Y.W. and LIEM, H.M., Correlating Interconnect Stress Test and Accelerated Thermal Cycling for Accessing the Reliabilities of High Performance Printed Circuit Boards, IEEE Transactions on Advanced Packaging.Vol. 1, No. 12, pp. 2005-2017, December 2011.

GAIN, A.K., CHAN, Y.C., YUNG, W.K.C., Effect of additions of ZrO(2) nano-particles on the microstructure and shear strength of Sn-Ag-Cu solder on Au/Ni metalized Cu pads, Microelectronics Reliability.Vol. 51, Issue 12, pp. 2306-2313, December 2011.

YUNG, K.C., LAW, C.M.T., LEE, C.P., CHEUNG, B and YUE, T.M., Size control and characterization of Sn-Ag-Cu lead-free nano-solders by chemical reduction process, Journal of Electronic Materials.Volume 41, Number 2, pp. 313-321, February 2012.

YUNG, K.C., CAI, Z.X. & CHOY H.S., Selective patterning and scribing of Ti thin film on glass substrate by 532 nm picosecond laser, Applied Physics A-Materials & Processing,Vol. 107, Issue 2, pp. 351-355,May 2012.

YUNG, W.K.C., CHAN, H., SO, H.T., WONG, W.C., CHOI, A.C.K. &YUE, T. M, Environmental Impact of Two Electrical Products with reference to the Energy-Using Products Directive, International Journal of Sustainable Engineering, Vol. 5, No. 2, pp. 86-90,June 2012.

YUNG, W.K.C., CHAN, H., WONG, W.C., SO, H.T., CHOI, A.C.K. &YUE, T. M, Life-cycle Assessment of a Personal Electronic Product subject to the Energy-Using Product Directive, International Journal of Production Research, Vol. 50, No. 5, pp. 1411-1423,June 2012.

FAN, J.J., YUNG, K.C. & PECHT, M., Life estimation of high power white LED using degradation data driven method, IEEE Transactions on Device and Materials Reliability, Vol. 12, No. 2, pp. 470-477,June 2012.

HUANG, S.Q., YUNG, K.C. & SUN, B., "A Finite Element Model and Experimental Analysis of PTH Reliability in Rigid-Flex Printed Circuits Using the Taguchi Method", International Journal of Fatigue, Vol. 40, pp 84-96, July 2012.

PANG, S.K. & YUNG, K.C., A green approach to synthesis of nanoparticles of Sn-3.0Ag-0.5Cu Lead-Free solder alloy, Materials Transactions, Japan Institute of Metals, 53 (10), 1770-1774,October 2012.

YUNG, K.C., LIEM, H., CHOY, H.S., Prerequisite for maximizing thermal conductivity of epoxy laminate using filler, Journal of Materials Science: Materials in Electronics. Published on-line. 28 August 2012.

Research Monographs
Yung K.C., Research of Processing Technology for Rigid-flex Printed Circuits, The Hong Kong Polytechnic University (ISBN 978-962-86893-3-0

), Total number of pages: 46, Feb 2007.

Yung K.C., Thermal Conductive Dielectric Materials used for Metal Core Printed Circuit Boards, The Hong Kong Polytechnic University (ISBN 978-962-86893-4-7), Total number of pages: 47, December 2007.
Yung, K.C. et. al, A Case Study of an EcoDesign and Manufacturing Programme for Electronic Products with reference to the Energy Using Product (EuP) Directive 2005/32/EC. The Hong Kong Polytechnic University, (ISBN 978-962-86893-4-7

), Total number of pages: 292, July 2008.

Yung K.C., Development of Liquid Crystal Polymer (LCP) PCB Manufacturing Technology, The Hong Kong Polytechnic University (ISBN 978-962-86893-5-4

). Total number of pages: 86, November 2008.

Yung K.C., Macroscopic and Microscopic Study of Different Reliability Tests of High Performance Printed Circuit, The Hong Kong Polytechnic University (

ISBN 978-962-86893-6-1

), Total number of pages: 24, September 2009.
Yung K.C., Development of Printed Organic Electronics manufacturing technology for high volume production, The Hong Kong Polytechnic University (ISBN 978-962-86893-7-8

), Total number of pages: 68, December 2009.

Yung, K.C. Development of Gas-assisted Mechanical Drilling Technology in PCB fabrication, The Hong Kong Polytechnic University (ISBN 978-962-86893-8-5). Total number of pages: 33, June 2010.
Yung K.C., Development of laser selective activation and metallization technology for the manufacturing of ceramic interconnect substrate (CIS), The Hong Kong Polytechnic University (ISBN 978-962-86893-9-2

). Total number of pages: 93, January 2011.

Refereed Conference Papers
LEE, J.H.F., CHAN, C.Y., YUNG, K.C., TANG, J.C.S. and JAYANT, A, "Development of embedded passives in PCBAs", Proceedings of National Conference on Design, Dynamics and Manufacturing (NCDDM-2007), India, 16-17, March, 2007, pp.325-331.
WONG, Y.L. & YUNG, K.C., "Environmental product assessment for sustainable development in electrical and electronic industries", Proceedings of 7th International Electronics Recycling Congress, Salzburg, Austria, 16-18 January 2008. (Poster Presentation)
GAIN, A.K., CHAN, Y.C., YUNG, K.C., SHARIF A. and LAFIR A., "Effect of Nano Ni Additions on the Structure and Properties of Sn-9Zn and Sn-8Sn-3Bi Solder in Ball Grid Array Packages", Proceedings of 2nd Electronic System-Integration Technology Conference (ESTC 2008), Greenwich, London, UK, 1-4 Sept. 2008, pp. 1291-1294.
GAIN, A.K., CHAN, Y.C., SHARIF, A. & YUNG W. K. C. "Effect of small Sn-Ag-Cu additions on structure and properties of Sn-Zn-Bi solder/BGA during as-soldered and as-aged conditions", Proceedings of the 59th Electronic Components and Technology Conference 2009 (ECTC '09) USA, 26-29 May 2009, pp.1021-1026.
YUNG,K.C., LIEM, H.M., CHOY, H.S., ZHENG, H.F., FENG, TAO and TUE, T.M., "The effect of plasma etching process on rigid flex substrate for electronic packaging application". Proceedings of 2009 International Conference on Electronic Packaging Technology & High Density Packaging (ICEPT-HDP, IEEE), Beijing, China, August 2009, pp. 937-940.
PLURA and YUNG, "Ink-Jet printing and laser curing of Tin-coated nano-Copper circuit lines". Proceedings of International Symposium on Laser Microprocessing, 19-20 Nov 2009, Hong Kong.
ZHANG B. and YUNG, K.C., "Analysis of laser structuring process parameters with Taguchi method", Proceedings of 10th Conference on Laser Ablation (COLA) Singapore 2009, 22-27 November 2009, p.225.
YUNG, K.C. and PLURA, T.S, "Selective laser sintering of ink-jet printed nano-scaled particles for PCB fabrication", Proceedings of 10th Conference on Laser Ablation (COLA) Singapore 2009, 22-27 November 2009, p.226.
FAN, J.J. and YUNG, K.C., "Failure Modes, Mechanisms, and Effects Analysis for LED Backlight Systems used in LCD TVs", Proceedings of IEEE – Prognostics & System Health Management Conference 2011 (PHM-2011 Shenzhen), Shenzhen China, 24-25 May 2011. (In Print)