| | |
| --- | --- |
| Date: | 19 Jul 2022 - 19 Jul 2022 |
| Time: | 6:30pm to 7:40pm (GMT+8) |
| Venue: | Online via Zoom |
| Speaker: | Dr. Eric Tsui |
| Event fee: | Free of charge |
Details:
The business landscape is changing so rapidly. The traditional management, business and computing courses do not meet the needs for the next generation of workers in the business world. Digitalisation, Cloud Computing, Big data will transform how we live, work and even think in a Networked Economy. Data, knowledge and innovation hold the key to success for organisations and societies. This seminar will cover:
The growing importance of knowledge and innovation in an increasingly digitalised Industry 4.0 era
Knowledge sources in organisations and ways to reduce leakages
Role of the cloud as e-canvas for enabling business model innovation
Non-technical issues that are pivotal to the success of KM and Big data projects
Case studies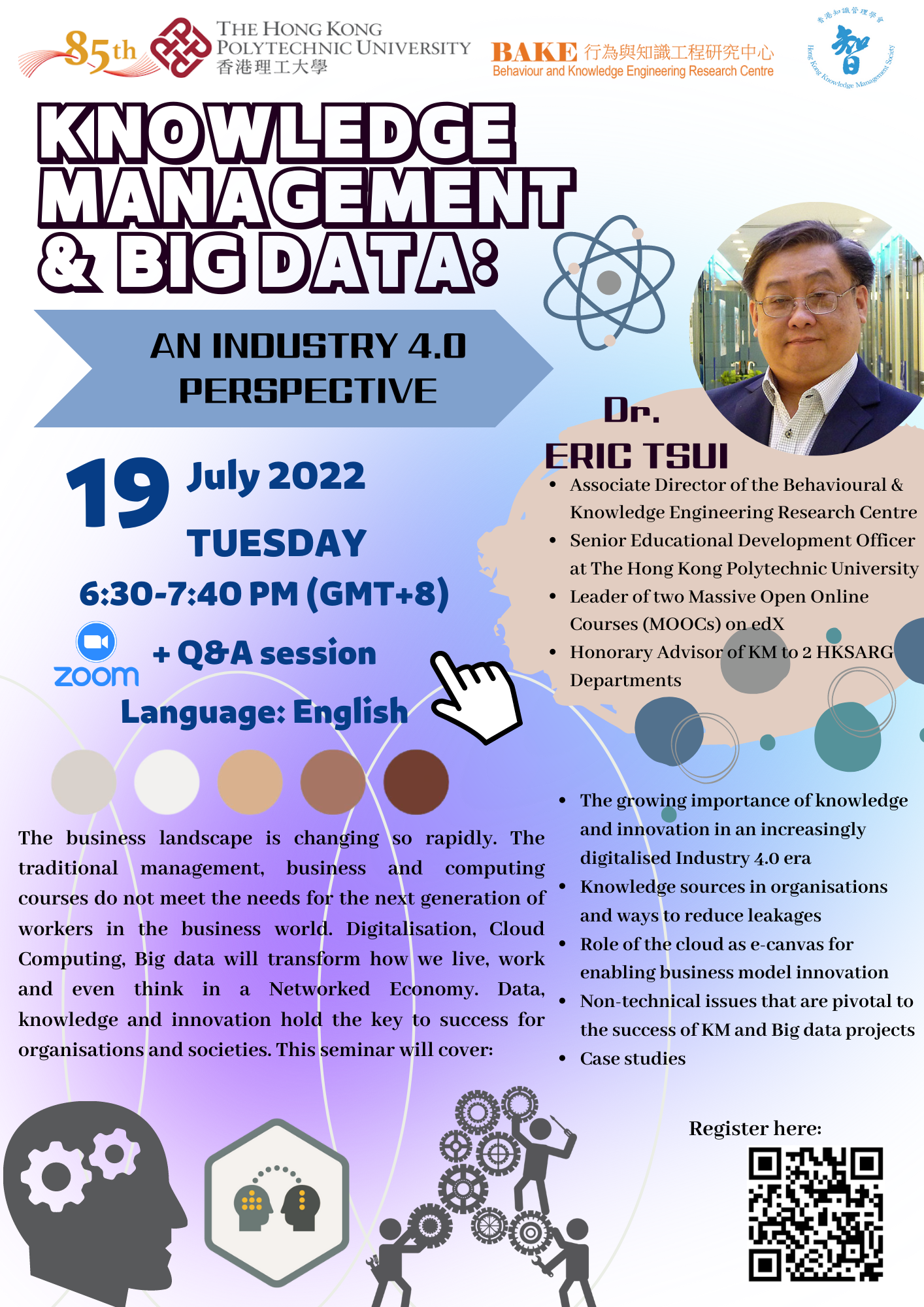 You may replay the Webinar via the link provided below.