| | |
| --- | --- |
| Date: | 12 Feb 2020 - 12 Feb 2020 |
| Time: | Registration: 8.30 am, Conference ends: 5.00pm |
| Venue: | Theatre A, 22nd Floor United Centre , Admiralty Hong Kong |
| Speaker: | Various |
| Event fee: | HK$1,500 for joining KMGNC (HK$2,400 for joining both AKIF & KMGNC) |
Please click here for registration
Details:
This Conference is postponed until further notice
The Knowledge Management Global Network (KMGN) was conceived in 2014 with four founding countries namely Singapore, Australia, Hong Kong and Thailand and focused on building a network of KM non-profit societies that valued strengthening and transforming KM. Since 2014, the global network has expanded with the inclusion of France, India, Japan, Russia, the United States of America, and in 2018 Indonesia, Israel and South Africa.
---
KM Global Network Conference (Wednesday 12th February 2020)
The Future of Business: A KM perspective
When: Registration: 08.30 am, Conference ends 5.00pm.



Where: Theatre A, 22nd Floor United Centre , Admiralty Hong Kong
---
Organiser:
Supporting Organisation:
********************************************************************
Agenda
08.30 am Registration begins

09.00 am Welcome from the Organisers
Les Hales - President of HKKMS & Prof. Eric Tsui – Professor,The Hong Kong Polytechnic University AND Vice-President HKKMS
9.15am -10.30 am Keynote presentations I & II
KM and organizational transformation
I :- Digital Transformation : Knowledge Organisation a​s a Key Facilitator
Speaker : Euan Semple ( 1st KM manager at the BBC) ,UK
II :-The Role of KM in Organisational Culture, Agility and Resilience
Speaker: Professor Dave Snowden Cognitive Edge ,UK

10.30am – 11.00am COFFEE AND NETWORKING BREAK

11.00am – 12.30pm Keynote presentations III & IV
KM and AI
III :-Applying AI to Language
Speaker : Dion Wiggins , Omniscien , Thailand
IV :-Computer Vision and AI
Speaker: Niall Dorr imagedeep , HK

12.30pm – 2.00pm
Dim Sum Lunch

2.00pm – 3.15pm Keynote presentations V and VI
KM Global Network Speakers
V :-Innovation and profit growth through collaborative knowledge cocreation
Speaker : Arthur Shelley ,Australia
VI :-Can Artificial Intelligence be Creative?
Speaker : Vincent Ribere ,Thailand

3.15 pm – 3.30pm AFTERNOON BREAK

3.30pm - 4.30pm
VII :-Making Knowledge visible in Emergency Management
Speaker : Stuart French, Country Fire Authority in Melbourne, Australia
VIII :-Why do People Seek Knowledge? Tracing Factors that Affect Knowledge Seeking Intention
Speaker: Manoj Hariharan ,India

4.30pm – 5.00pm PANEL DISCUSSION and CLOSING REMARKS
*The programme is subject to change
*******************************************************************
Speaker details
I :- Digital Transformation : Navigating the Journey
Speaker : Euan Semple ( 1st KM manager at the BBC) ,UK
Digital Transformation : Navigating the Journey
Keeping up with the pace of change is challenging us all, not least because of the speed and impact of technological advances. Digital Transformation is the biggest strategic issue facing organisations and being able to influence the direction they take is our most exciting opportunity.
The future will be built on a mix of technology, culture, and new styles of leadership, all of which call on us to learn quickly and adapt to new challenges. Learning faster and sharing better was always the promise of the internet but we have rather gone astray. How do we rediscover the power, literally in our own hands, of helping ourselves, and our organisations, to survive and to thrive?
Bio
Euan Semple has been a leader and an influencer in the ever changing field of digital technology for two decades. An early adopter of social media he implemented one of the world's first enterprise social network systems inside the BBC. He also ran BBC DigiLab, a department whose purpose was to help the BBC understand new technologies across the range of its activities and make better decisions about their use and implementation.

He left the BBC in 2006 to establish his own consultancy and has subsequently worked around the world with an amazing range of organisations including BP, The World Bank, The European commission, and Volvo. His work with them has been to help stretch their thinking about digital transformation in all its forms and to ensure that they end up doing the right things for the right reasons.
Euan is also a Principal Advisor for CIO Connect HK, an advisory service for CIOs and business leaders.
---
II :- The Role of KM in Organisational Culture, Agility and Resilience
Speaker: Professor Dave Snowden Cognitive Edge ,UK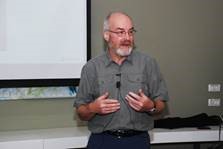 The Role of KM in Organisational Culture, Agility and Resilience
Managing knowledge should always have been focused in making better decisions and creating the conditions for innovation. The ability to do that effectively requires a culture of collaboration and self-organisation which is difficult to achieve in the normal goal orientated approaches that are too common in modern organisations. We need to start journeys with a sense of direction and purpose but the flexibility to adapt to circumstances that could not have been anticipated at the time. How do we map our culture? How do we make sure that it has sufficient cognitive and experiential diversity to ensure resilience and sustainability? How do we accommodate and work with conflict for positive outcomes. Above all how do ensure the continuous development of knowledge not just in codified form, but also through the oral tradition and trans-generational practice.
Bio
Prof. Dave Snowden
Director Cynefin Centre and Chief Scientific Officer
The Cynefin Centre exists to apply natural science to social systems in particular Complexity Theory and the Cognitive Sciences. It arises from Dave's original work in IBM's Institute for Knowledge Management where he created an approach which became known as Organic Knowledge Management, challenging the dominant idea that knowledge had to be codified.
He was one of the early practitioner/academics to challenge the validity of Nonaka's SECI model. His paper from that period Complex Acts of Knowing is one of the top ten cited papers in the field and his HBR cover article in Leadership is the third most sited in the field of Complexity and Leadership. His business career began in Decision Support System Design in a UK firm in the early days of computing where he rose to the position of General Manager and Strategy Director. Following an IBM takeover of his company, he moved to research/Thought Leadership role in IBM and developed a body of work on weak signal detection for DARPA before and after 911. He left IBM 16 years ago to create Cognitive Edge and co-designed Singapore Government's Risk Assessment and Horizon Scanning System.
He has a BA in Philosophy and an MBA in Financial Management and also holds visiting Chairs at the Universities of Pretoria, Stellenbosch and Hull. Over years he has held various other academic positions and acting as an advisor at board level to a range of companies and other bodies around the world.
---
III :- Applying AI to Language
Speaker : Dion Wiggins , Omniscien , Thailand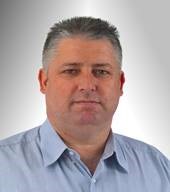 Applying AI to Language
Most applications of AI are focused around numeric challenges. However, recent applications of AI in the processing of text across languages is quickly changing the perspective of where machine learning and AI techniques can be applied to solve complex problems. Research and commercial development has now begun to focus on comprehensive workflows the leverage ensemble data from many sources into a more accurate and reliable outcomes that often far exceed human capabilities.
Case studies in this presentation represent the different contexts of machine translation, media processing, ecommerce, fraud detection and employee motivation from the perspective of working with, processing and understanding language and the resulting benefits to the business and employees.
Bio
Dion Wiggins, Omniscien Technologies' CTO and Co-Founder, is a highly experienced ICT industry visionary, entrepreneur, analyst and consultant. He has comprehensive knowledge in the fields of software development, architecture and management, as well as an in-depth understanding of Asian ICT markets. He is an accomplished speaker and has a high media profile for his perceptive analysis of ICT in Asia Pacific.
Previously Dion was Vice President and Research Director for Gartner based in Hong Kong, where his research reports on ICT in China had a crucial impact on how the world views this market. Dion is also a well-known pioneer of the Asian Internet Industry, being the founder of one of Asia's first ever ISPs (Asia Online in Hong Kong). In his role as consultant, Dion advised literally hundreds of enterprises on their ICT strategy.
---
IV :- Computer Vision and AI
Speaker: Niall Dorr imagedeep , HK Speaker: Niall Dorr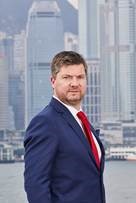 Computer Vision and AI
Computer Vision is a technology that is improving every year. As the software gets easier to understand and as the Cloud players are in full push mode for customers to use their AI algorithms the propagation of 'computers that see' will gain traction.
As a practical engineer, Niall will begin by explaining in simple terms what computer vision is and then chart a variety of case studies of commercial applications. Based on more than 25 years' experience , Niall will also highlight some of the show the pit falls that need to be avoided in implanting Computer Vision.
He will end by addressing when does a AI engine succeed the human outputs in the work place. First lesson, it's not the technology that wins, it's the process.
Bio
Niall is the solutions advisor to ImageDeep Solutions, a Hong Kong based AI company.
He has worked over 25 years in the computer vision industry since qualifying as an Telecommunications Engineering graduate of Trinity College Dublin and the Dublin Institute of technology. He has a wealth of start up experience with a number of companies being sold in excess of $100m to multinational companies. He is the co-inventor of US issued patents in applied computer vision and optics. He has published papers and articles on Intelligent Transport Systems and Automated Optical Inspection solutions.
Prior to Hong Kong, Niall was the operations director to the third largest Airport in the middle east, applying automated technology to identify and decrease revenue leakage points and to optimise security awareness.
Niall's interests include Robotics, Advanced Driver Assist systems, Remote real-time monitoring and the application of Fused AI to Digital Transformation.
---
V :-Innovation and profit growth through collaborative knowledge cocreation
Speaker : Arthur Shelley ,Australia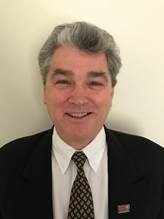 Innovation and profit growth through collaborative knowledge cocreation
We all know that collaboration is a good thing and has inherent social value. However, like knowledge sharing and loyalty, it does not get the leadership investment and attention it should in most workplaces. The presentation will share how a knowledge ecosystem fuels the success of a fast growing and highly profitable entrepreneurial business. Blackmagic Design, a Melbourne based entrepreneurial broadcast technology enterprise that adapts its products so fast that competitors can't keep up. They implement the principles of collaboration, creativity and inclusive conversations to stimulate sustained innovation and growth. In their first 16 years of operation, Blackmagic Design moved from a self-funded start up to over USD300 Million turnover, with good profitability, no debt and no external ownership.
Bio
Dr Arthur Shelley is an independent educator and capability development consultant with over 30 years professional experience. He has held a variety of professional roles including managing international projects in Australia, Europe, Asia and USA. He has facilitated commercial workshops in many counties across Asia, Europe, Americas and the Middle East. He has led Masters programs on Leadership, Executive Consulting, Knowledge Management, Applied Research Practice, Entrepreneurship and Career Development in face to face and blended modes and through Open Universities Australia. Arthur is the author three books: KNOWledge SUCCESSion, Being a Successful Knowledge Leader and The Organizational Zoo. He has also written chapters for edited books, articles for academic and professional journals and has a regular blog providing insights from his research about metaphor and behaviour. In 2014 he was awarded with an Australian Office of Learning and Teaching citation for "Outstanding contributions to student learning outcomes."
---
VI :-Can Artificial Intelligence be Creative?
Speaker : Vincent Ribere ,Thailand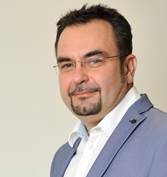 Can Artificial Intelligence be Creative?
Various studies predict that in few decades many procedural jobs will be replaced by computers and robots, but can computers also take over jobs involving some levels of creativity? Until recently, most researchers will have answered "No" to this question, but recent advances in the field of AI might make them think twice. During his talk Vincent will present how AI can practically contribute to the various aspects and processes of Creativity.
Bio
Dr. Vincent Ribiere is an enthusiastic and creative International consultant and professor with a passion for helping organizations solving their organizational knowledge and innovation management challenges. He is the Founder and Managing Director of the Institute for Knowledge and Innovation Southeast Asia (IKI-SEA), a center of Excellence at Bangkok University as well as the Program Director of the Ph.D. in KM and Innovation Management.
He has also co-founded various Internationals events in the fields of Business Creativity and Innovation (Creative Bangkok, ASCIM, CreativeMornings Bangkok, G-LINK) and he co-founded various communities of KM and Innovation academics and practitioners nationally (iKlub, Thai KM Network) and Internationally (KM Global Network).
Vincent has a strong entrepreneurial spirit and he enjoys sharing his knowledge and experiences. He delivers keynote speeches and workshops at various International Professional and Academic conferences and he is the Author of more than 80 publications.
---
VII :-Making Knowledge visible in Emergency Management
Speaker : Stuart French, Country Fire Authority in Melbourne, Australia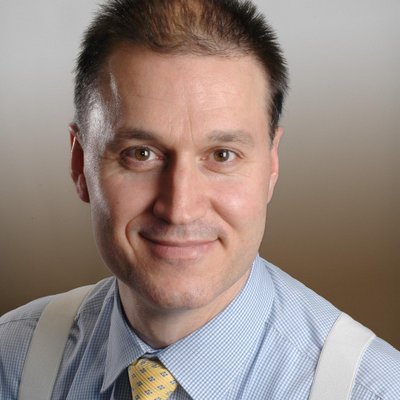 Making Knowledge Visible in Emergency Management
The Country Fire Authority manages 53,000 volunteer fire fighters in one of the most fire-prone environments in the world. Knowledge of safe & effective practices, local geography, resources and critical infrastructure is essential to achieving our mission of saving lives and property from fire, and yet managers struggle to manage the generation and transfer of this knowledge due to it's intangible nature.
Just like Watson and Crick changed all of biology when they visualized the double-helix structure of the DNA molecule, the CFA needed a way to visualize knowledge across the agency in order to protect brigades from critical knowledge loss, as well as make better use of the knowledge assets spread across the organisation.
A tool has been developed and ground tested as a proof of concept and has been met with enthusiasm by head-office and regional leaders as a way of identifying current and future areas of concern as well as identifying the impact of local leaders on the sustainable management of volunteer fire brigades. This presentation outlines the development of the tool and discusses some of the dashboards and the questions they answer.
An insight into the concept of making intangible assets tangible
An example of one way this has been done in a highly visual and interactive way
Bio
Stuart is currently the head of the Knowledge Program at the Country Fire Authority in Melbourne Victoria. With a Master's degree in Knowledge Management and many years in high-tech, high change environments, he applies KM principles to digital transformation projects ensuring that success is built on maximizing the potential of both people and technology.
Stuart's focus on collaboration tools and cultures and using knowledge for learning and innovation have seen him work in multiple industries from government to waste to finance and emergency management. He has played a leadership role in the KM community both locally in Melbourne and internationally with the KM Global Network and love evangelizing the power and effectiveness of good knowledge management.
---
VIII :-Why do People Seek Knowledge? Tracing Factors that Affect Knowledge Seeking Intention
Speaker: Manoj Hariharan ,India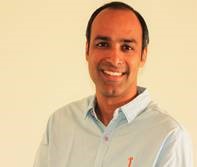 Why do People Seek Knowledge? Tracing Factors that Affect Knowledge Seeking Intention
The field of Knowledge Management has enormous understanding about the motives and means for sharing knowledge and how organizations create facilitating conditions to foster a sharing culture. i.e., the producer side of the knowledge economy seems well addressed. A brief look at existing social media platforms reaffirms this understanding. But what about the consumer problem? In this talk, Manoj will outline factors that affects the employee's knowledge seeking intention from a study that he conducted together with a research scholar in his organization. Manoj believes that the field of Knowledge Management needs to readjust the focus towards the other side of the coin.
Bio
Manoj Hariharan , Knowledge Management Divisional Module Owner, KM-DMO , Robert Bosch Engineering and Business Solutions Private Limited, RBEI
In his role as KM-DMO since 2014, Manoj presents a holistic picture of the elaborate set of KM methods and tools available at Bosch. Collaboration, Serendipitous Knowledge Discovery, Ease of Use and Continuous Improvement have been the core of his KM work. He has over 17 years of professional experience and is an active member of the K-Community, Bangalore Chapter; Confederation of Indian Industries' National Committee on KM; as well as a member of Team India, KM Global Network. His paper titled "Behavioural Knowledge Management –Origin and Practices at Bosch" was published in KMSG15 conference edition of GLOBE magazine. He has delivered lectures on KM Practices in many forums including the Global KM Congress. Manoj is passionate about Behavioural Economics and spends a lot of his free time trying to understand human behaviour in organizational contexts. Currently, his professional interest is extending into the vast field of Organization Development. In addition to his KM role, he is actively involved in shaping the leadership culture in Bosch India with his role as Coach in several internal programs.