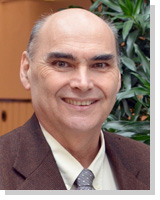 The 15th biennial Academy conference was an outstanding success. On behalf of the Academy, I would like to extend our appreciation to Prof Bao Jigang and his team ably led by Jiang Jiawei and her associates from Sun Yat-sen University for the incredible job they did in hosting the event.
There were many highlights, indeed, too many to mention in great detail. Here are just some.
The Academy welcomed six new Fellows, including Maria Gravas-Barbari, Dianne Dredge, David Simmons, Christian Laesser, Tiger Wu Bihu and Metin Kozak. We are looking forward to their active contribution over the next few years.
We welcomed two new members to the executive, Dimitrios Buhalis as 1st vice president and Alison Gill as treasurer and said goodbye to two departing members of the executive, David Airey and Doug Frechtling, whose term expired. Sara, Larry and I will be staying on for anothetr two years.
The future of tourism research is extremely healthy, if the quality of the presentations made by the invited and emerging scholars is any indication. Presentations from the invited scholars, Susanne Becken, Noam Shoval, Peter Forsyth, Andereas Papatheodorou, Gang Li, Antonia Correia, Robert  Li and Rob Law covered such diverse issues that forecasting, climate change, aviation management and applications of emerging technologies. Their presentations were complemented by presentations of emerging scholars Jennifer Liang and Carla Barbieri talking about memories and agri-tourism.
The conference started on a high note with the first session dedicated to the experience of sustainable tourism in China and the work of the Sun Yat-sen University sustainable tourism laboratory. We were treated to many fascinating presentations from fellows plus additional presentations from other invited scholars from China. A day trip to the world heritage Kaiping Diaolous was another highlight. Of course, no conference would be complete without the chance to kick back and relax over a glass of wine or two while enjoying fine cheeses and other snacks.
Best wishes,

Bob
bob.mckercher@polyu.edu.hk