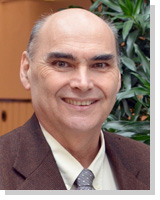 It was a pleasure catching up with so many Fellows at the recent CAUTHE conference held in Dunedin, New Zealand in early February. The conference itself was a great hit, in part because of the contribution of Academy members and also, in part because of John Tribe's attempt to prove his Scottish heritage.
The Academy conference is shaping up to be an exciting event. Those who have not registered are encouraged to do so as soon as possible. A number of stimulating sessions has been organized looking at challenges and pressures we face, innovation in tourism research, education and training and a host of fine presentations by fellows. In addition, around 10 invited Guest Scholars will be attending, plus a number of Emerging Scholars. The technical visit and social events are also shaping up nicely, as we will have a chance to visit an East Meets West World Heritage Area. We are also working on a social calendar for spouses and partners.
One of the most exciting innovations this year is the preparation of a series of YouTube videos of Fellows talking about their major contributions to our field of study. The idea is to prepare a series of short videos that will be uploaded onto both the Academy website as well as a YouTube platform. These videos can then be downloaded by academics from around the world to assist in their lecture preparation and presentation. It will help introduce students to the key knowledge developers in our field, allowing them to get to know the person behind the paper.
The Academy elections have been completed, and your administration will inform you of the outcome. It looks like we have a dynamic and enthusiastic new executive ready to take the Academy forward into the future.
I look forward to seeing as many of you as possible in Guangzhou in May.
Best wishes,

Bob
bob.mckercher@polyu.edu.hk