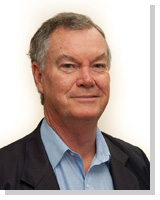 Hello fellows.
I hope this Newsletter finds you all well. I have some news regarding the 2015 conference.
1st Vice President David Airey, who is responsible for developing the conference agenda, has been in close contact with our hosts in Greece and has prepared a draft agenda. I would like to express my thanks to David for the great work he continues to do in developing the conference. David has prepared the following Call for Papers and Conference Agenda which the Executive has approved.
INTERNATIONAL ACADEMY FOR THE STUDY OF TOURISM
2015 Conference: 24-29 May 2015, Rhodes, Greece
This outline is provided both as a "call for papers" to Fellows intending to make a presentation at the 2015 Academy Conference and as a rough outline of the conference program. The details of the program will inevitably change between now and May 2015 but we will endeavour to keep the broad structure set out below.
TOPIC: 'After the Crisis'
The period after 2008 has been a period of crisis for many countries of the world. Now that the world economy is emerging from the economic crisis, countries are taking stock of their futures while at the same time they are contemplating new futures with new possibilities and new tensions. This provides challenges and opportunities for tourism that give the setting for the 2015 Academy conference.  The fact that it is taking place in Greece, a major tourism destination and one of the countries most affected and most dislocated by the GFC, provides an ideal setting to contemplate the question of "where now for tourism?"
AIM
The overall aim of the conference is:
to take stock of the current state of tourism research and education specifically in the light of the after effects of the global financial crisis (GFC) and in the context of current tensions and changes;
To anticipate future developments and explore new priorities for tourism research and education
Within these aims it is hoped that members will prepare papers that not only explore our current situation globally but also give direction to future possibilities, for tourism and for the universities where tourism scholarship takes place.
PROGRAMME
Time

Activity

Sunday 24 May

Morning

Arrival

1500

1st  Business meeting

Academy Fellows only

1900

Welcome reception and dinner

To be agreed with  hosts

Monday 25 May

0900-0945

Welcome and Introduction

Hosts and President

0945 - 1030

Tourism in Greece After the Crisis – a critical assessment

Speaker suggested by hosts

1030-1100

Coffee

1100-1230

1st Fellows presentation

1230-1400

Lunch

1400-1530

Panel Session – Where now for tourism education?

Chair plus 4 Academy Fellow panellists

1530-1600

Coffee

1600- 1800

2nd  Fellows presentation

1900

Academy cheese and wine and dinner.
To celebrate new members and to introduce nominees and emerging scholars.

To be agreed with hosts

Tuesday 26 May

0900-1030

Panel Session – The changes and challenges for the Research Journals

Chair plus up to 4 Academy Fellow Journal Editors

1030-1100

Coffee

1100-1230

3rd  Fellows presentation

1230-1400

Lunch

1400-1530

Emerging Scholars presentation

Chair plus 3 Emerging  Scholars

1530-1600

Coffee

1600-1700

4th Fellows presentation

1900

Dinner

To be agreed with hosts

Wednesday 27 May

0900 – 1030

5th  Fellows presentation

1030 - 1100

Coffee

1100 - 1230

Presentations by nominees

Depends on number of nominees

1400-1800

Study visit

To be agreed with hosts - linked to Critical Assessment session on first day

1900

Dinner

To be agreed with hosts

Thursday 28 May

0900 - 1030

3rd Panel - Where now for tourism in Greece?

Chair plus 4 panellists – Fellows plus local tourism leaders

1030-1100

Coffee

1100 - 1300

6th Fellows presentation

1300-1430

Lunch

1500-1700

2nd Business Meeting

Academy Fellows only

1900

Final Dinner

To be agreed with hosts

Friday 29 May

Morning

Departure after Breakfast
Abstracts
Fellows intending to make a presentation should provide a title and 150 word abstract by 28 February 2015.  This will be used to help structure the 6 sessions devoted to the Fellows' presentations. These should be sent to D.Airey1@btinternet.com
Additional Information
As Fellows will appreciate the days of being fully funded by host institutions have passed. For the 2015 Conference the Executive has put into place two initiatives to help with conference funding:
Initiative 1. A fee structure
At the Conference in Mallorca 2009, Fellows voted to give the Executive the discretion to impose a fee up to US$200 to help meet conference expenses including outlays by hosts to support the conference.  A fee of $100 was levied for the Conference in Portugal 2013.
For the 2015 conference, the Executive has developed a fee structure as follows:
Attending fellows: $200 (full and emeritus)
New nominees: $150
Accompanying guests: $150
Partners/Spouses: $100
Emerging scholars: nil
Fellows should note that the fee structure is substantially (orders of magnitude) below that which one would pay at any international conference. Accommodation and all meals at Conference lunches and dinners will be provided the same as for previous conferences, and a social program is being developed for accompanying guests. Given that the funds generated help to defray conference expenses for our hosts, with some proportion allocated to develop a healthier bank balance to pursue Academy aims in the future, I am sure that Fellows will not begrudge paying these amounts
Initiative 2. A Summer School
For three days immediately prior to the next Academy meeting, in collaboration with our hosts at the University of the Aegean, we are organising a three day executive program.  The program, to be held in Rhodes May 21-23, has been developed around four themes: markets and marketing; human resources; destination development; and maintaining competitiveness. These issues have been identified by our hosts as of particular interest to Greek tourism industry stakeholders.
On behalf of the Executive, and in consultation with our hosts, I invited several Fellows to participate in what is an important initiative for the Academy, both to raise our profile in this important tourism destination area and to support the subsequent Conference. The Fellows who are participating are doing so pro bono, receiving accommodation and meals but no payment for their time or effort. To my mind this is precisely the type of activity that conforms to the Academy's mission for relevance. If successful, this model can be employed for subsequent conferences. Once more I wish to thank David for the important role he has played in developing the Summer School program.
ByLaw Change
Since my previous Presidents message, Fellows have voted to change the ByLaw regarding eligibility to transition to emeritus status. The change allows any Fellow who is either 65 or is no longer in full time employment to seek emeritus status. Several Fellows have already opted to do this since the change.
Nominations for New Fellows and Emerging Scholars
2nd Vice President Tom Baum has made announcements on this, including deadline for nominations. Fellows could think about suitable candidates to nominate. So watch this space - - -
My very best wishes to all Fellows, cheers, Larry

Larry
l.dwyer@unsw.edu.au