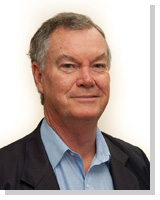 Dear Academy Fellows,
I hope this letter finds each of you well. Countdown to the Conference has begun. Some items of interest are as follows:
1. Conference
Preparations for the conference at Olhão go well and Haiyan Song is doing a great job liaising with our Portuguese hosts on the conference agenda and social program. The Conference hotel is REAL Marina Hotel and Spa, Olhão, Portugal. http://www.realhotelsgroup.com/realmarina/ohotel.aspx?sflang=en. Nearest airport to Olhão is Faro. It's a short taxi trip (approx. 20 minutes).
Accommodation room expenses for the nights of June 2-6 inclusive will be met by our hosts at the Faculty of Economics, University of Algarve. Any additional nights before or after must be paid for by the Fellows themselves. I understand that the rate for extra nights is a generous one given that it is a five star property.
Leslie Fung, Executive Officer, has sent to you an accommodation request form with return date on or before April 2, 2013. <leslie.fung@polyu.edu.hk> If we do not hear from you by then, we will assume that you will not be attending the conference.
Fellows are responsible for their other expenses including their own travel expenses associated with their participation in the conference. This year, a conference fee will be collected at the amount of US$100 for Fellows and US$50 for Emeritus Fellows. No fee will be charged to spouses and dependents, emerging scholars or nominees. The Secretariat will subsequently send an invoice for conference fee to fellows who are attending the conference.
The local organising committee is developing an engaging spouse/partner program so you are encouraged to bring along your significant other.
As you know, the theme of the conference is East (North) meets West (South).  Ideally, fellows' papers should relate to the conference theme but this is not compulsory, of course. 
Haiyan has already reminded fellows to submit abstracts of papers that they wish to present at the fellows sessions. Please submit to Haiyan by March 1, 2013. Rick Perdue has indicated his willingness to publish a short set of themed papers in the Journal of Travel Research (such as was done for the Mallorca conference - three or four papers perhaps with a short intro / summary document).
Haiyan will inform you as to the details of the Panel discussions (global trends, research and education) as soon as we have fleshed them out with our hosts.
Steve Smith has indicated his willingness to coordinate the enormously popular wine and cheese evening. Steve will be in touch soon will full details.
2. Responsibility for Conference Attendance
It is a responsibility of Fellows to attend Academy Conferences. Section 5 of the Academy By-Laws reads in part: 
"Fellows who fail acceptably to account for non-attendance at two consecutive meetings or do not keep their dues current for two years  - - - may be referred to the Membership Committee for review and recommendation. The recommendation may be for continuation of full membership with or without the meeting of special conditions or for termination. If conditions are not met within a stated period or if the recommendation is for termination, the Executive Committee will act to terminate the fellow. - - -".
My view, the same as for my predecessor Pauline Sheldon, is that By-Law 5 should be enforced. I know that this view is shared also by the bulk of the membership. Accordingly, I shall be writing to all fellows who have not attended the 2009 and 2011 meetings to put them on notice that failure to attend the 2013 meeting shall result in referral to the membership committee for possible termination of their academy membership.
3. Election of Academy Executive
As I noted in a previous newsletter (March 2012), although it is very rare in politics for an incoming party to initiate a limit on their first term of office, the executive has decided that elections for executive committee members in the future should be held in the April prior to the biennial conference of the Academy, with the election results delivered in May. The first business meeting of each conference would be led by the Old Executive and the second meeting at the end of the conference would be substantially led by the incoming Executive discussing their ideas and plans for the years ahead with input from Fellows. In the Newsletter I wrote " The executive believes that this re-timing of elections is warranted and beneficial for the Academy even if the change serves to make this executive have the shortest tenure on record. Kaye Chon has indicated that this change poses no administrative problems for the Secretariat".
The Secretariat at HK PolyU will be sending out ballot forms in due course to initiate the voting process for the new executive. I do not think it inappropriate to state that the Academy By-Laws allow each member of the current executive to re-nominate for their current position for a second term (only), and all have chosen to do so, including myself. Of course any Fellow may nominate for any position. That said, I will leave the process to the Secretariat from hereon.
4. Stop Press: Death of esteemed Academy Fellow Bill Eadington
Just as I was about to submit this letter, I was saddened to learn that Bill Eadington had died from cancer. I had met Bill for the first time at the Mallorca conference and found him to be enormously likeable and engaging. I did some web surfing and found three obituaries that demonstrate Bill's attributes, substantial achievements and personal charm. I think each of us can find inspiration in reading them. Bill's passing is a great loss to the Academy and on behalf of the Fellows I wish to express condolences to his family.  It would be appropriate for any fellows who knew Bill best to write an obituary for our next Newsletter. Please let me know if you can do this.
I hope each of you is well. I look forward to meeting up with you in Olhão.
Best wishes,

Larry
l.dwyer@unsw.edu.au