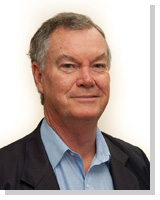 Dear Academy Fellows,
I hope this message finds all Fellows, hale and hearty. I have a few items to discuss at this time.
1. Conference 2013
As you know, our next conference will be held from June 2-7. Our hosts are in the Faculty of Economics, University of Algarve. Conference hotel is REAL Marina Hotel and Spa, Olhão, Portugal. Situated near Faro airport, in the city centre, this luxury hotel is close to Olhao Municipal Market, Olhao Harbour, and Ilha da Culatra. Area attractions also include Ilha da Barreta and Ilha da Barreta Beach, http://www.realhotelsgroup.com/realmarina/ohotel.aspx?sflang=en.
See also You Tube video
http://www.youtube.com/watch?v=W2BCicV38Ek&feature=related.
I visited Faro/ Olhão, for three days to talk with João Albino Matos da Silva and his organising committee. I was very impressed with their competence and enthusiasm for hosting the conference. A team from the hotel showed me over the conference facilities and they are first class. I stayed at the hotel and it is very impressive and well located. The professional and social program is being developed by the locals with Haiyan's guidance. A spousal social program is being developed that promises to provide excellent sightseeing opportunities for our 'valued others'. As far as I can see, its 'all systems go' for a great conference.
Haiyan will be announcing more details about the program in due course. The game plan is for Fellows to arrive on Sunday June 2, with a Business Meeting scheduled for 15.00, and depart Friday June 7, after breakfast. Local airport is Faro which is only 45 minute flight from Lisbon (or 3-4 hours by car). Faro is also directly accessible from various airports in Europe. For anyone wishing to extend their stay in Olhão or to secure accommodation in Lisbon before or after the conference please contact the hotel manager of the REAL Marina, Raul Araujo [raul.araujo@hoteisreal.com]. Raul told me that he would be happy to extend Fellows stay at the REAL Marina or to facilitate accommodation in Lisbon or anywhere in Portugal within the REAL chain. (Naturally, additional stays will be at own expense).
2. Jafar Tribute
As most of you will know, a Tribute to Jafar will take place at the University of the Balearic Islands, Palma de Mallorca. Dates 23‐25 October 2013.The organisers sent out the following message on TRINET
Dear colleagues and friends, the University of the Balearic Islands is delighted to announce a unique international tourism seminar for 2013. This seminar celebrates and honours the contribution to tourism research and education of the life and work of Professor Jafar Jafari. For decades, Jafar Jafari's entrepeneurial spirit, creative mindset and personal commitment have resulted in the renewal and development of tourism scholarship. Examples of Professor Jafari's outstanding contribution are the founding of Annals of Tourism Research of which he was the Editor-in-Chief for 35 years and the International Academy for the Study of Tourism. In addition to acknowledging the contribution of Jafar Jafari to tourism scholarship, the main purpose of this seminar is to expand and develop the tourism knowledge-based platform by inviting researchers to revisit, analyse and expand the legacy of Jafar Jafari in the fields of tourism paradigms, tourism research frontiers and tourism education.Please find attached the first call for abstracts for the seminar and web link www.jafaritribute.org. We very much look forward to welcoming you in Mallorca.
Best Wishes, Nati and Ana, Co-chairs of the seminar Natividad Juaneda Sampol, Vice-chancellor of Internationalization and Cooperation, University of the Balearic Islands, Spain, Ana María Munar, Associate Professor, Copenhagen Business School, Denmark
The organisers contacted me to request that the Academy recognise the event in some way and I discussed this with the Executive. We agreed that a good idea would be to invite Fellows to make short video presentations that can be collected together to form an "Academy Tribute" to Jafar. The nature and content of these presentations (funny, serious anecdotal or any blend thereof) is left entirely up to each Fellow who contributes. This seems to me to be an appropriate way for the Academy to participate in the Tribute event. The team in the Balaeric Islands embraced this idea enthusiastically.
I have contacted João Albino Matos da Silva who also thinks it's a great idea. He will make technical support available during the Academy conference in Olhão. Any fellows who wish to make a contribution need only see the audio-visual person who will be present over the days of the conference. In the meantime, I invite all fellows to consider the contribution that they may make to this idea.
3. New Fellow nominations and Emerging Scholar nominations
Three nominations for Fellows have been received for the forthcoming round. They are: Frederic Dimanche, SKEMA, France; Sara Dolnicar University of Queensland; T.C. Huan, National Chiayi University. I suspect that poor success ratio of nominees in previous years has resulted in a decline in nominations for Fellow numbers this round.
More positively, there were 9 nominations for Emerging Scholar. Since only three Emerging Scholar awards are given Tom Baum invited David Airey, Alison Gill and Gianna Moscardo to serve on an ad hoc selection committee to determine the three award winners. I wish to thank these Fellows for agreeing to serve on this selection committee.
The emerging scholar awards went to Robert Li, University of South Carolina; Albert George Assaf, University of Massachusetts, Amherst; and Scott Cohen of Surrey University. We will be welcoming these scholars in Olhão.
4. 2015 Conference
I am pleased to confirm that the host University for the 2015 conference with be the University of the Aegean, Greece. The local organiser is Dr. Andreas Papatheodorou whom many of you will recall received an 'Emerging Scholar' award at the 2009 conference in Mallorca. At this time the idea is to locate the conference on the island of Rhodes. More announcements later.
Wishing all fellows and their families the very best for the festive season.
Best wishes,

Larry
l.dwyer@unsw.edu.au