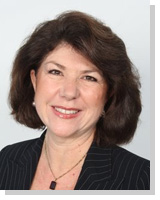 Dear Fellows
Good wishes to you all.   I hope you are all well and enjoying life.  I would like to thank those who submitted nominations for this round of new Fellows and Emerging Scholars.  This newsletter provides more information on the Nomination Process, and plans for the Taiwan meeting, including a special pre-tour in China offered by Valene Smith.
Nominations
We have had a good response to this year's round of nominations.  Eleven nominations of potential Fellows and two Emerging Scholars have been received.  All thirteen scholars will be invited to attend the Academy meeting in Taiwan June 6-10, 2011 to share their research work with us.  As before, the voting will take place after the meeting, but all the candidates' files will be online on our website soon for your review.  Thanks to Larry for his efficient oversight of this process.
Taiwan Meeting
The Taiwan Academy meeting is taking shape and we are grateful to our host Professor T.C. Huan.  When you start planning your travel, you may want to consider arriving in Taipei on June 5, 2011 where accommodation will be available at The Grand Hotel  (http://www.grand-hotel.org/main/default.htm) for one night.  We will then be transported to Chiayi in the southern part of Taiwan for the remaining part of the meeting (June 6-10) where we will stay in the Nice Prince Hotel (http://www.niceprince.com.tw/web/index.htm). A visit to National Kaohsiung Hospitality University, I-Shou University and other attractions in southern Taiwan will be arranged.  Geoff Wall and his committee will also be working to arrange events with the local academic community to allow us to give back in some meaningful way. Transportation around the island, both for transfers and for sightseeing tours will be provided by our hosts.
After the conference is over, for those who would like to spend the night of June 10 and/or 11th. in Taipei before returning home, arrangements have been made at the Novotel Taipei Airport Hotel (http://www.novoteltaipeiairport.com/). The airport is between Taipei and Chiayi.  If your flight is after 12 noon you will be able to travel directly from Chiayi to the airport without the need for an overnight stay.
We would like to express our thanks to Professor T.C. Huan and to our Taiwanese sponsors:  the Ministry of Education, the National Science Council, National Chin-Yi University of Technology, National Kaohsiung Hospitality University, National Chiayi University and the Nice Prince Hotel.
PLEASE NOTE THAT RESERVATIONS FOR ALL HOTELS SHOULD GO THROUGH THE SECRETARIAT LESLIE FUNG AT hmlfung@inet.polyu.edu.hk
PLEASE DO NOT CONTACT THE HOTELS DIRECTLY
Special Pre-Tour Guided by Valene Smith
Our wonderful Founding Fellow Valene Smith has designed a China Pre-Tour for Fellows and their guests to enjoy.  Valene and her long time friend Dr. Changhua Wang will guide the tour from May 17 to June 5, 2011.  It will depart from Beijing May 17 and end in Shanghai on June 5, 2011 where Fellows can fly directly to Taipei.  The all-inclusive price is US $3,530. A deposit of $250 will save you a place with the balance due by February 28, 2011.  For more details please see the announcement in this newsletter or contact Valene: vsmith@csuchico.edu .  Thank you Valene for arranging this for us!
Conference Program
Did you submit your abstract yet?  Julio Aramberri, our conference chair, is still receiving abstracts for the conference theme "Interdisciplinary Bridges in Tourism Scholarship". Please send your abstracts to Julio by the deadline of October 31, 2010 (jraramberri@gmail.com). Also Erik Cohen is chairing a session on Tourism and Humor – if you would like to submit a paper for that session please contact Erik: mserik@mscc.huji.ac.il
As always, the Executive Committee is ready to receive your suggestions and ideas for the Taiwan conference or other Academy initiatives.
With best wishes

Pauline
psheldon@hawaii.edu