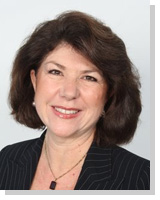 Dear Fellows
It is the season to consider nominating new scholars to the Academy.  Nominations are being coordinated by Larry Dwyer and are due by September 30, 2010.  Please see Larry' s section of the newsletter for details.  We will also be inviting 2 or 3 Emerging Scholars to the Taiwan conference so if you would like to nominate a junior scholar (less than ten years from their PhD), nominations are also due September 30.  We need three volunteers to serve on the Emerging Scholars evaluation committee. If you are interested please contact myself (psheldon@hawaii.edu) or Larry (l.dwyer@unsw.edu.au).
Check out the Academy's new website!   It went live on July 1 and has been significantly updated by Haiyan Song and his research students at HKPU. Thank you, Haiyan.  Each of your profiles now includes your photo.  Please check your profile to make sure the information is correct. Send us your comments and ideas to improve the website further.
We are beginning to prepare the next Academy meeting for June 6-10, 2011 in Taiwan.  Our theme is "Interdisciplinary Bridges in Tourism Scholarship" and Julio is our conference chair again. Abstracts of papers should be sent to Julio (julio.aramberri@drexel.edu) by October 31, 2010.  We are also inviting proposals for Special Sessions by September 30, 2010. We already have one Special Session on Tourism and Humor to be chaired by Eric Cohen.  Please contact Erik (mserik@mscc.huji.ac.il) if you are interested to contribute to that session.  Our next newsletter will contain more details on the Taiwan conference, but we would like to encourage early preparation of your papers, and submission of abstracts by October 31, 2010.
A number of Fellows are interested to work on Tourism Education issues.  We are creating a small Education Task Force that will begin work in August this year: Brian King, Chris Cooper, Tom Baum, John Tribe, and Dan Fesenmaier have already expressed interest. Please email me if you would like to join this group: our work will build on that of the Tourism Education Futures Initiative (TEFI).
All best wishes from the Academy Executive,

Pauline
psheldon@hawaii.edu