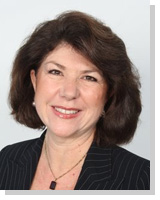 Dear Fellows
We are happy to announce that the 2011 Academy meeting will take place in Taiwan between June 6 and 12, 2011. Please mark it on your calendars. The first days (June 6-10) will be in Taipei and during the remaining days we will visit other parts of Taiwan yet to be determined.  Again we would like to thank Dr. T.C. Huan of National Chiayi University for hosting us.  Dr. Huan is working with our Academy team headed by Geoff Wall to finalize the details of the meeting.
The Academy book "Tourism Research: A 20-20 Vision" edited by Doug Pearce and Dick Butler and published by GoodFellows is now available for purchase (see link on website or go to www.goodfellowpublishers.com). Many thanks are due to Doug and Dick for their hard work in getting the book out in a timely way. Also I would like to express a big thank you to all the Fellows who contributed to the book. It is well positioned to be a landmark volume for scholars of tourism into the future.  Also a big thank you to Rick and the Academy economists for the papers published in the last issue of Journal of Travel Research on the Global Economic Crisis and Tourism.
Doug and Dick identified in their last chapter the need for more interdisciplinary bridges in the study of tourism, and so we are proposing to use that as the theme for the 2011 meeting – "Interdisciplinary Bridges in Tourism Scholarship".  As you begin preparing your papers for the Taiwan meeting please consider this theme.  If you have an interest in editing the book out of the 2011 meeting please let me know. We are looking for two Fellows to serve as Editors for the next volume.
A Satellite meeting of the Academy was held at the CAUTHE conference in Hobart, Australia February 9, 2010.  Thank you to Larry and Brian in helping to create this alliance - they are both Academy and CAUTHE Fellows.  Twelve Fellows met to brainstorm on various Academy matters, some Fellows assisted with the PhD workshop, and I gave a keynote address highlighting the Academy and the leadership role it plays in tourism research and education.  An outcome of this conference was the creation of a small group of Fellows interested in exploring how the Academy can play a leadership role in tourism education.  Please let me know if you are interested in this work group.  The visibility gained from CAUTHE was valuable and future meetings at other quality tourism conferences are planned.
As we move forward, we invite you to start thinking about colleagues to nominate for membership in the Academy. We will also be continuing the Emerging Scholars program this year. As a reminder, Emerging Scholars need to be less than 10 years from their PhD, one should be from the host country, one from a developing country, and two 'at large'. Larry will be sending out details of both nomination processes in the coming weeks. 
Finally, our membership review is now complete with two outcomes: 1) we have room for new Fellows to join the Academy, and 2) the Secretariat has kindly agreed to send reminders to assist all of us in remembering to vote and perform other duties required of Fellows.  Thank you as always to the Secretariat for their efficient handling of Academy business.
With very best wishes to each of you,

Pauline
psheldon@hawaii.edu