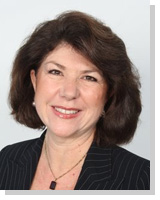 Dear Fellows,
I write this letter to you from Sevilla, Spain where I am teaching for the semester and working with our Spanish hosts for the Academy Conference in June.  I am also attempting to learn Spanish and a little flamenco.  What a beautiful country Spain is!  It is fitting that we are celebrating the 20th. Anniversary of the Academy's founding here where it was born.
The Academy, like many other institutions, is experiencing the direct impacts of the world-wide economic crisis. In recent weeks the Rioja government has informed us that, given  40% budget cuts,  they are no longer able to honor the agreement they made (in writing) to host us.   In particular they are unable to cover the hotel accommodations for us (about 100 euros per night).  Given this untenable situation, Jafar, Eduardo and I have been working hard to find an acceptable solution.  Believe me - we have left no stone unturned! 
I am very happy to report that our founding President, Jafar, has magically manifested a solution that was finalized today.  Through his hard work, tenacity and strong networks, he has arranged for our meeting to move to Mallorca.  This newsletter is being sent to you just hours after the negotiations were completed. We owe a huge debt of gratitude to Jafar for laying the foundation for a conference that I know will be superior to the one proposed in La Rioja. It will even include a winery tour!
Of course there may be small transition costs and inconveniences for some of you, and we ask for your understanding.  We hope that most of you have travel plans into and out of Madrid for our first meeting there on Friday June 5 and so will not need to change anything other than to purchase flights from Madrid to Palma, Mallorca.  Flights are frequent and are currently quoted on the Iberia website at about 42 euros round trip.  Financially we will all be better off than paying 100 euros a night in La Rioja.  Jafar has worked with Sol Melia hotels to provide us with rooms in a 4 star hotel on the beach at 24 euros per night plus 10 euros for breakfast (single occupancy) and 48 euros per night double occupancy. He has also managed to get an incredible deal in the Madrid Melia Castilla (usually over 200 euros per night) for  100 euros per night including breakfast.  The Melia Castilla in Madrid is directly opposite the UNWTO headquarters. The Madrid meeting will continue as planned and outlined in this newsletter.
We are still fine-tuning all the logistics and will send more details as soon as they are available.  This newsletter is being sent to you as fast as possible so you are aware of this significant change.  Thank you for your understanding as we navigate this positive transition.
This newsletter includes in different sections:
Program for the Madrid part of the conference (see Madrid section)
Information for Madrid hotels
Information for Madrid Melia Castilla Hotel
Draft Conference Program for Mallorca (see Conference Chair's Report)
Registration form for Mallorca hotels
Update on the upcoming Conference Book
My message below includes information on:
Special Session on Economic Crisis and Tourism
Profiles of this year's Nominees to the Academy
Announcements and Profiles of the 2009 Emerging Scholars
Updates on the Book and Journal Special Issues from the Conference
Announcement of Location for 2011 Academy Conference
Economic Crisis Session:
This year our way of giving back to the host community is by way of a session on the Economic Crisis and Tourism.  This session will take place on Monday morning June 8, 2009. A team of Fellows from different regions of the world are now working to identify trends and general impacts. Brent Ritchie and Bill Gartner are examining the impacts on North America, Haiyan Song on Asia, Egon Smeral on Europe and Larry Dwyer on Australia.  They will also consolidate their findings and identify meta-impacts and recommendations to be presented in this session.  Thank you to our economists for working on this critical project - other disciplinary voices are of course also welcome.  Rick Perdue has agreed to publish a fast-track special issue of Journal of Travel Research of the outcomes of this session and the fellows' papers.  We are still planning the session, however Bill Gartner has agreed to chair it and Jafar and Eduardo will make a presentation. We welcome participation in this event from all Fellows.
Profiles of 2009 Nominees:
This year 18 nominees to the Academy will attend the conference. You can view their names and profiles on the website. At the conference each nominee will present his/her contributions to the field of tourism research rather than a paper on a specific topic. This large number of nominees speaks well of the Academy and the development of tourism researchers. Thank you to all who nominated their colleagues. As per the new Bylaws we will discuss each nominee at the end of the conference and vote on each nominee after the Conference is over so that fellows not present at the conference also have a chance to vote. Thank you to Larry Dwyer for overseeing the Nomination Process.
2009 Emerging Scholars:
This new category of conference participant brings in junior tourism scholars of distinction. This is not a membership category but a chance for us to meet and mentor a few exceptional junior scholars and for them to meet the Fellows. We are honoring one from the host country Spain, one from a developing country, and two others. We had more applicants than slots so it was a competitive process with numerous excellent scholars being nominated. We are happy to announce the four winners as follows:   Dr. Andreas Papatheodorou (University of the Aegean, Greece), Dr. Honggen Xiao (Hong Kong Polytechnic, China), Dr. Jaume Rossello Nadal, (University of Balearic Islands, Spain) and Dr. James Petrick (Texas A & M University, USA). Their profiles can be seen on the website. I would like to thank the geographically-dispersed review team of Allan Williams, Regina Schluter and Tej Singh for their difficult task in reviewing the dossiers and choosing the four winners.
(To access the files for nominees and emerging scholars, you will need a username and passport. For security reasons, the username and password will be sent to you by a separate email from Secretariat.)
Conference Publications: 
We have good news from Doug Pearce and Dick Butler regarding this year's conference book.  Thanks to their hard work, not only do we have the book already outlined with authors already working on their contributions, but also a publisher ready to publish it. Great work Doug and Dick! Please see their message regarding the book in this newsletter.  Also we are delighted that Tourism Analysis will be publishing a Special Issue for Fellows' papers that are not already committed to the book.  As mentioned earlier, Journal of Travel Research will be publishing a Special Issue of the Economic Crisis sessions. Thanks to our journal editors Geoffrey Crouch, Muzzo Uysal and Rick Perdue for these commitments. The book from the Beijing Conference is expected to be ready by June.
Announcement of 2011 Academy Location: 
It is particularly satisfying to end this newsletter with the announcement that the Executive Committee has received and provisionally accepted a bid from Taiwan to host our 2011 conference. We have our Founding President Dr. Jafar Jafari to thank for acquiring this generous bid for the Academy. Our main host will be Professor Tzung-Cheng (T.C.) Huan, Dean of the College of Tourism and Leisure at National Penghu University in Taiwan.  Dr. Huan and two of his colleagues at other educational institutions in Taiwan will be presenting their bid to Fellows during our Conference in Spain for their feedback. If you know of other locations interested in hosting an Academy conference, we will be considering them for the 2013 meeting.
I would also like to thank our Secretariat for continuing to excel in keeping us organized.  In the last few months they have been working hard to redesign our website.  Please visit the site www.tourismscholars.org – you will see photos of the conference site and details of our 2009 Nominees and Emerging Scholars. 
I look forward to seeing you all in Spain.  If you should have any questions or suggestions, please feel free to contact me.
Best wishes
Pauline
psheldon@hawaii.edu