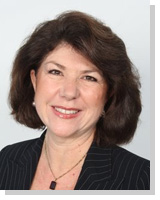 Dear Academy Fellows,
Warm greetings to all from the Academy Executive. This message provides an update on some of the developments we have been working on since the last newsletter.
Publications
We would like to thank all fellows who submitted their abstracts for the 2009 conference. We were delighted with the response of about thirty submissions.  Doug Pearce spent the month of September here at the University of Hawai'i TIM School giving us the chance to work on the book project together.  I would like to thank Doug for taking on this venture so enthusiastically and also to Dick Butler for joining Doug as co-editor of the upcoming book. Thanks are also due to Geoff Crouch and Muzzo Uysal, co-editors of Tourism Analysis, who have agreed to publish a Special Issue of Academy papers.
Please see their sections of this newsletter for an update of the policies and progress of these two upcoming publications.  We are on track for two quality publications to celebrate the Academy's 20th Anniversary.  (The publication from the Beijing Conference is still with the publisher, and the papers from the Turkey conference will be published in a Special Issue of Tourism Analysis).
Conference
Plans are progressing well for the 2009 conference program, thanks to Julio and his team. We have a draft conference schedule that includes traditional paper sessions, sessions for Nominees, sessions for Emerging Scholars, winery visits, and a new discussion session. This innovative session is designed to generate discussion and debate – please see Julio's piece in the newsletter for more details.
The conference will begin with the first business meeting on Friday, June 5th at UNWTO Headquarters in Madrid and a formal welcome session from UNWTO officials and other events.  We will leave Madrid as a group (by bus) on Saturday morning June 6th to Logrono, the capital of La Rioja, Spain. The Academy meeting will finish on Thursday June 11th with a Farewell dinner (accommodation the night of June 11 is included).  Details of hotels will be forthcoming.
No local conference will follow our meeting.  Please note that the Madrid portion of the meeting is for Fellows only, and Nominees and Emerging Scholars will go independently to Logrono and we will meet them there on the morning of June 6th.
Nominations of Fellows and Emerging Scholars
Thank you for nominating new Fellows and Emerging Scholars of Distinction, and thanks to Larry for overseeing the process.  We will be communicating directly with both groups regarding their presentations and other pertinent information.  However if you are in touch with them, please inform the Nominees that their presentation should be a summary of their research impact on the field and their future research directions, whereas Emerging Scholars of Distinction should present a research paper for their one-time visit to the Academy.
Wine and Cheese Tradition
This year we will be enjoying the finest wine in the La Rioja region and so we are considering whether to still have you bring wine from your region.  After consulting with our hosts in La Rioja and Dennison and Steve we will let you know what to bring. Count on bringing cheese no matter what!
2011 meeting
As we move closer to our 2009 conference, thoughts of the 2011 conference are emerging.  If you have ideas of locations, or people who could assist us in identifying a location, please let me know at your earliest convenience (psheldon@hawaii.edu).
We are looking forward to seeing you all in June 2009, and as always are open to your ideas and suggestions for the Academy.
Best wishes,
Pauline
Pauline J. Sheldon, PhD
Professor of Tourism
President, International Academy for the Study of Tourism
School of Travel Industry Management
University of Hawai'i
2560 Campus Road
Honolulu, Hawaii, USA 96822
Voice: 808 -956-8078; 808-371-6071(cell)
Email: psheldon@hawaii.edu
Skype ID: psheldon
To join TRINET send messages to: Trinet-L-request@hawaii.edu