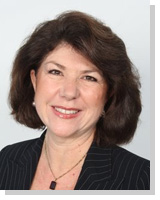 Dear Fellows:
These last few weeks have been busy for the Executive Committee with frequent Skype conference calls. We have made significant progress on a number of fronts as follows:
First, the arrangements for the 2009 Academy Conference (June 5-10, 2009) are proceeding well and Julio Aramberri our program chair has drafted a program for the event that you will see in his section of the newsletter. The proposed theme for the 2009 Academy conference is "A 20-20 Vision of Tourism Research: Roads Traveled, Hills to Climb". This general retrospective (our past 20 years)/prospective (next 20 years ahead of us) approach would position the Academy to take a leadership role in charting tourism research and addressing future issues. We welcome papers examining the contributions to tourism research from broad 'disciplinary" perspectives (e.g. psychology, economics, geography, marketing) and also papers addressing advances in research on particular problems or issues (e.g. planning, environmental impacts, motivation) or approaches (e.g. modeling, comparative research). This would enable a wide range of related contributions and participation, avoid possible duplication, and facilitate interdisciplinary papers. Papers could identify within the particular topic areas what is contributing to progress in tourism research, what the barriers are, and what possible ways forward exist. We also propose at least one session for debate and discussion around a topical theme. A more detailed Call for Papers and themes is forthcoming, however papers capturing past 20 years of research and scholarship would make our 20/20 theme complete.
The host government in La Rioja is working hard on our behalf together with Jafar Jafari and Eduardo Fayos-Sola coordinating the local arrangements. I suggest a visit to the region's website for more details of the region and its attractions: www.lariojaturismo.com.
To celebrate the 20th anniversary we will begin as the first meeting 20 years ago began - with a visit to UNWTO headquarters in Madrid on Friday June 5th. This event will include a welcome ceremony and also our first business meeting. Discounted hotel rooms in Madrid are kindly being arranged by UNWTO. A bus will be chartered to transport fellows from Madrid to Logroño (capital of La Rioja) where the remainder of our Academy meeting will take place between June 6 and June 10 (see draft program in Julio's section of the newsletter).
A local conference planned by the government of La Rioja will follow our Academy meeting on June 11th and 12th with the tentative title of "Destination Wine Tourism". Fellows are invited to attend this conference and hotel nights will be sponsored by the Rioja government.
Second, we have been addressing the issues of Academy publications. A task group was formed to discuss these issues. The group consists of Doug Pearce, Geoff Crouch, Alan Williams, Brian King and Haiyan Song (co-ordinator). The task force was asked to address such issues as whether the Academy should continue to publish edited books out of the papers presented at the bi-annual conferences; what would be the best ways to publish the works presented at the conferences; who should be responsible for the publication and which publisher should we use? After an extensive discussion, the group recommends that the Academy, as a leading academic institution with renowned fellows in their respective fields, tangible outputs should be generated from its bi-annual meetings to advance and shape tourism research. Although the task of publishing fellows' works has been proven to be difficult due to the diverse topics of the papers presented at the conferences and the backgrounds of fellows, effort is still needed to continue this endeavor.
To enhance the quality of the collected volumes, the group recommends that the themes of the conference/book should be announced as early as possible in the Call for Papers so that fellows can prepare their papers early to contribute to the conference theme. The group also suggested that the Academy should consider publishing a special issue with a journal after each bi-annual conference as an additional venue for publication, as it might not be possible to fit all papers into a themed book. In terms of who should be responsible for the editing of the books and special issues of the journal, the group recommended that the Executive should appoint a leading editor well before the conference so that she/he could work with the conference co-ordinator to draft the Call for Papers for the conference as well as the edited book/special issue. The leading editor then will form her/his editorial team if necessary. It was suggested that the Academy should select a publisher who is willing to take on the publication of the conference proceedings on a continuous basis.
We plan to produce a substantive book from this 20th anniversary conference. Douglas Pearce will be editing the volume based on the papers and discussions at the conference. Work is underway to identify a publisher In addition we now have an agreement with Tourism Analysis to publish a Special Issue every two years for Academy papers. Papers from the Turkey conference will be published in a Special Issue of Tourism Analysis (there will be no book from this conference due to the limited number of papers). Please contact Muzzo Uysal by September 1, 2008 at samil@vt.edu if you would still like to submit your paper for this Special Issue. The book from the Beijing conference is at the printers and will be released soon.
Third, we are working on ways to improve the visibility of the Academy. Thank you to those who responded to the call to serve on the Task Force on Innovations and Outreach. The task force is now formed and is ready to start work. Gianna Moscardo has agreed to chair this group, and David Harrison, Patrick Lavery, Stephen Smith and Myriam Verbeke will be working with her to find new and meaningful ways for the Academy to influence the academic field of tourism. They will report their recommendations at the business meeting in La Rioja. We also propose a new initiative for involvement of Junior Scholars in Academy meetings. Please see Larry Dwyer's section of the newsletter for more information on this and also for an update on this year's nomination process.
We welcome your feedback on all these issues and initiatives.
Best wishes to you all.
Pauline