Professor Eugeni Aguiló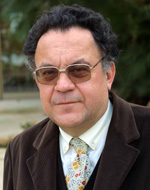 Eugeni Aguiló is Chair Professor of Applied Economics and former Dean of the Faculty of Economics and Business Sciences of the University of the Balearic Islands. With postgraduate studies at the London School of Economics and PhD in Economics from the University of Barcelona, his research areas include industrial economics and economics of tourism. He is Director of the "Master in Tourism Administration" and has collaborated with the Spanish and Balearic governments in different papers and projects of tourism economics and tourism policy. He has done research on the following topics: "Tourist as a consumer", "Resident behaviour in tourism destination" and "Tourism and environmental economics". His work has appeared in different journals: Annals of Tourism Research, The Tourist Review, Tourism Economics, Tourism Management, Estudios Turisticos, Papers de Turisme... He is the President Board of the National Park of Cabrera, former Vice-President of the Spanish Association of Scientifics and Experts on Tourism (AECIT), Editor of "Annals of Tourism Research en Español" and President of the International Association for Tourism Economics. Member of the Editorial Board of Annals of Tourism Research and Tourism Economics
---
Professor David Harrison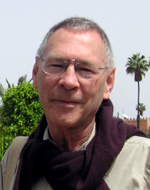 David Harrison first studied sociology at Goldsmiths College, London and then Social Anthropology at University College London, where his Ph.D thesis was on social life in a Trinidadian village (1975). After a year as Research Fellow at University College of Swansea, Wales, where he studied the impact of tourism in the Eastern Caribbean, he went to teach sociology at the University of Sussex, England (1976), and stayed there until 1996, when he went to the Department of Tourism Studies at the University of the South Pacific, Fiji. He left USP in 1998 to become Professor of Tourism, Culture and Development at the University of North London, now London Metropolitan University.
Over the period he has been teaching, David has taught many courses on development and tourism and has supervised countless MA theses and sixteen successful Ph.D students.
A sociologist/anthropologist of development, David's has focused primarily on the impact of international tourism in developing societies. Author of The Sociology of Modernization and Development (1987), he has edited several books, including Tourism and the Less Developed Countries (1992), Tourism and the Less Developed World (2001), Pacific Island Tourism (2003) and, with Michael Hitchcock, The Politics of World Heritage: Negotiating Tourism and Conservation (2005). He was also co-editor, with Lino Briguglio, Richard Butler and Walter Leal Filho of Sustainable Tourism in Islands and Small States: Case Studies (1996). He has carried out research and written papers on tourism in the Caribbean, Sub-Saharan Africa, Bulgaria, South-east Asia and the island Pacific.
He is on the Editorial Board of numerous international tourism journals, including Annals of Tourism Research, Tourism Management, Current Issues in Tourism, Tourism Recreation Research and Tourism Review International, and has worked as a consultant for the Asian Development Bank and the Mekong River Commission.
---
Professor Brian King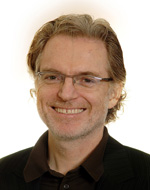 Brian King is Professor of Tourism Management at Victoria University, Australia. He was Head of School from 1998 to 2007 and is currently seconded as Director of Victoria University's major strategic initiative in the Office of the Pro Vice-Chancellor. He is a Visiting Professor at AILUN University in Sardinia, Italy.
Brian has extensive tourism industry experience having occupied management roles in the tour operations, resorts, cruise-ship and airline sectors and maintains his industry involvements at board level and as a judge in the Australian Tourism Awards (2006-7). He has consulted extensively to international development agencies principally in the areas of tourism marketing and human resource development.
He has published widely in the fields of tourism planning in developing countries and island microstates, resort operations and marketing, tourism education and human resource development, tourism in emerging Asian markets and tourism/migration linkages. He has authored several books including Creating Island Resorts, Tourism Marketing in Australia and Asia-Pacific Tourism. Regional Planning, Co-operation and Development. He has been an active participant in the Australian Government's International Centre of Excellence for Tourism and Hospitality Education (THE-ICE).
He is Founding and Current Joint Editor-in-Chief of Tourism, Culture and Communication and holds editorial board positions with a range of leading refereed journals.
---
Professor Lindsay Turner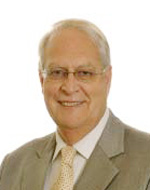 Lindsay W. Turner is professor of econometrics and Head of the School of Economics and Finance at Victoria University, Melbourne. He is a PhD graduate of the University of New South Wales in Sydney, where he completed an honours degree in geography and economics. Major research interests include econometric modelling of international tourism demand, risk management models in international trade and cross-cultural models in tourism. He is also joint editor of the journal Tourism, Culture and Communication, and on the editorial boards of the Journal of Travel Research, Tourism Economics and China Tourism Research and a member of the research board of the Asia Pacific Travel Association.