We are exploring multiple avenues to make the most out of augmented reality (AR) and help you connect with others virtually.
GreenCoin now offers you some excellent Facebook AR filters! You can bring fascinating and unique effects to your selfies to share with your family and friends!
These filters work perfectly with your Facebook App. There are 3 different filters that you choose from as shown below. Scan the QR codes or click the URLs to start. You will be then prompted to the Facebook App camera.
* You should have allowed Facebook to access your device's/phone camera.
Follow the on-screen instruction and create your selfies easily!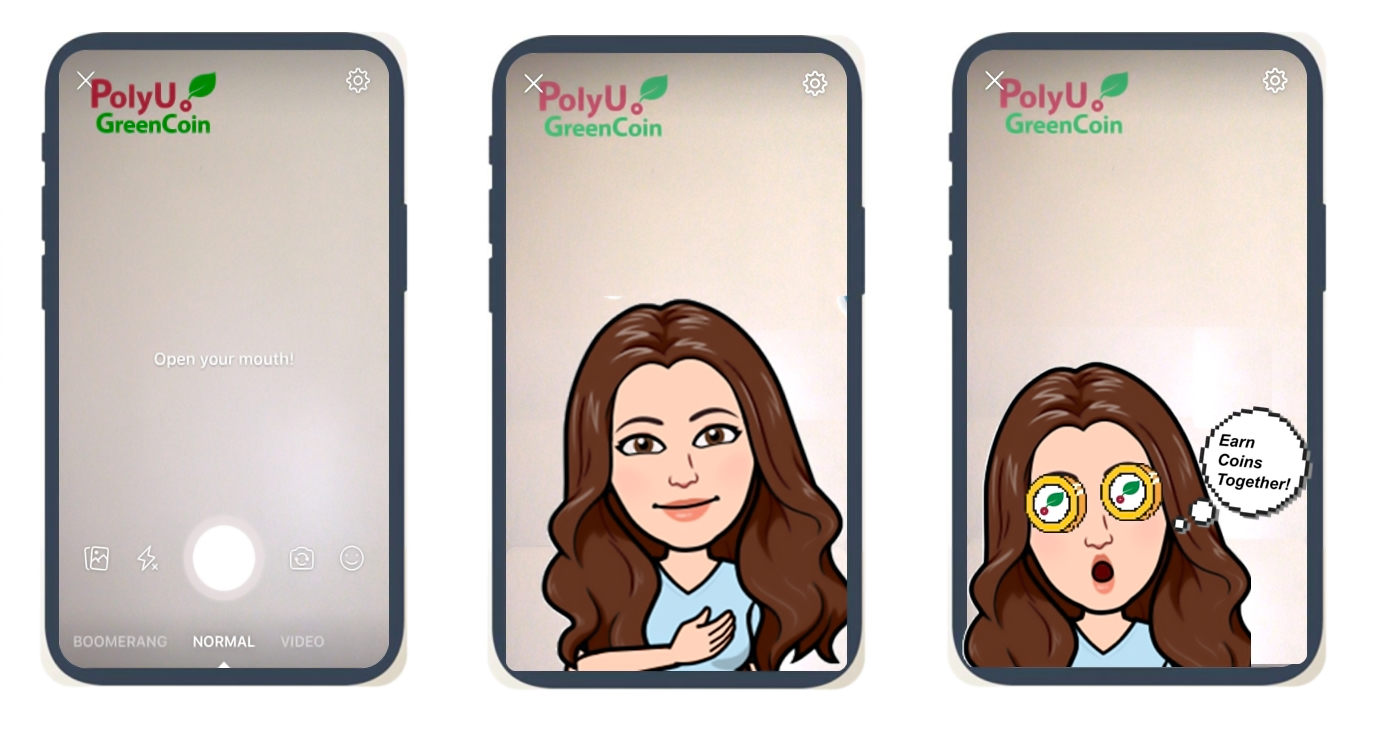 You will see Coins on your eyes. Open your month and a dialogue bubble will show "Earn Coins Together!"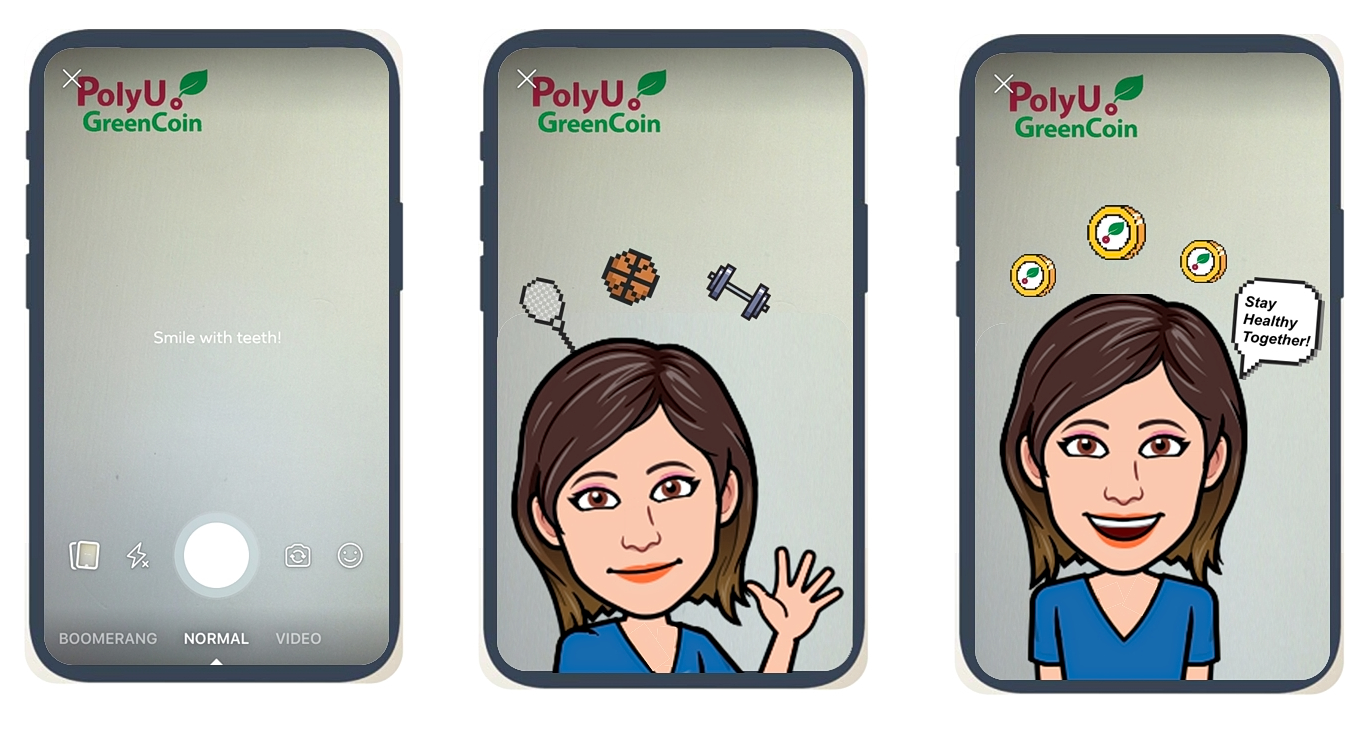 You will see sports equipment around your head. Smile happily (even better if you show your teeth!) in the camera. You will see Coins appearing around your head and a dialogue bubble showing "Stay Healthy Together!"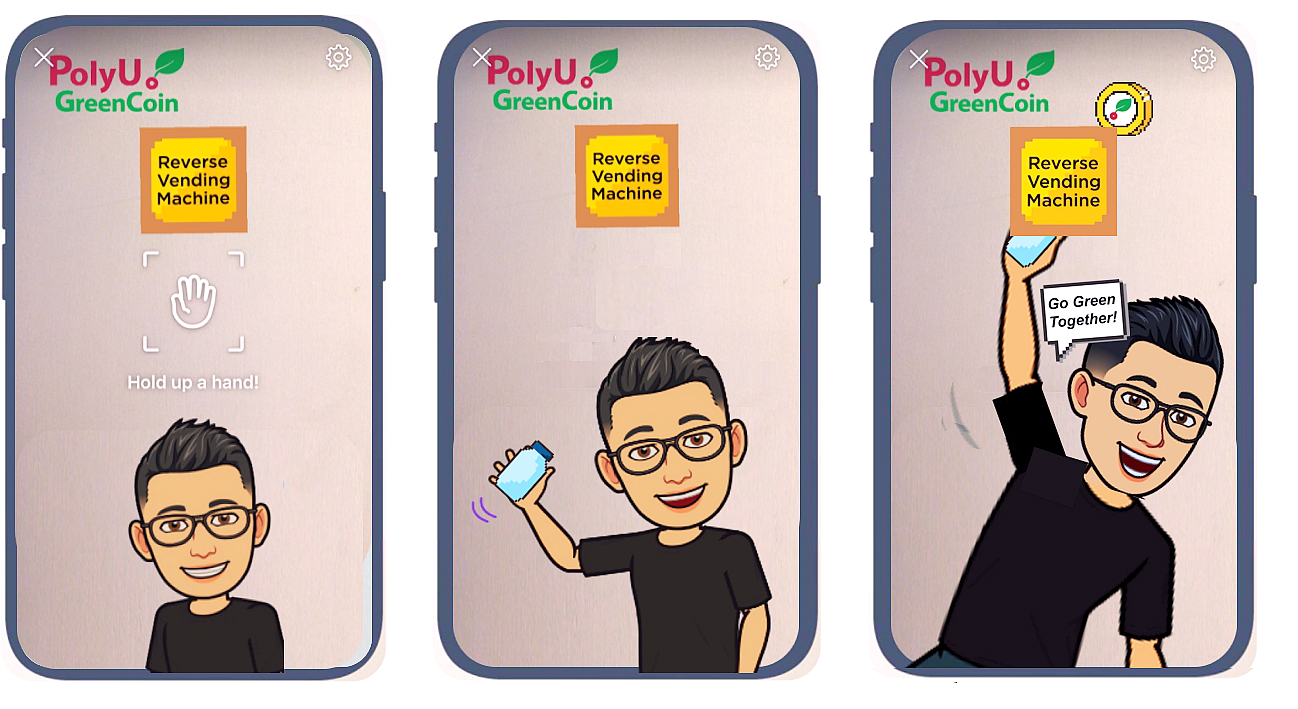 Show one of your hands in the camera, and you will see a bottle in your hand. Put this bottle into the on-screen icon of Reverse Vending Machine and you will see a Coin and a dialogue bubble showing "Go Green Together!"
So, take them with your phones and make your awesome selfies. Share with others and spread the words about going green and staying healthy!
** Recommended for mobile phones with iOS® 10 and above or with AndroidTM7.0 and above