Campus Sustainability Weeks returns
The University's annual signature sustainability event returned to campus in January 2018! PolyU staff and students are invited to join this two-week PolyU Campus Sustainability Weeks which comprises an amazing green carnival, workshops and sharing sessions.
Three other interesting activities are also brought to the stage. The University community sees food collection boxes in Student Canteen I & II and they are encouraged to donate their surplus food items. An exciting 'Finding Water' activity is staged for its first time on campus, and some participants are lucky to win a reusable coffee cup by scanning the QR code fixed to the drinking water stations with their mobile devices. For lovers of marine biodiversity, there is an exhibition on the Podium Level of FG Wing to tell more stories about our oceans and nature. More information can be found at https://www.polyu.edu.hk/greencampus/csw/2018/.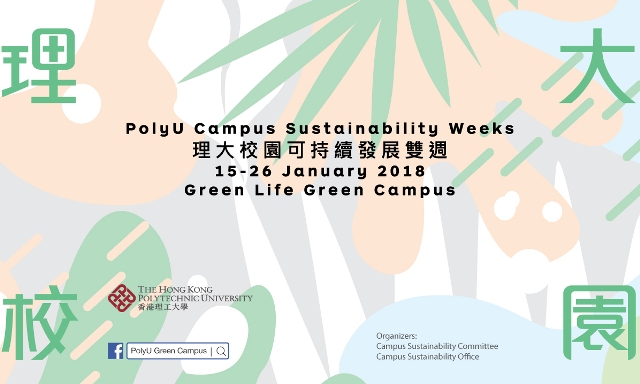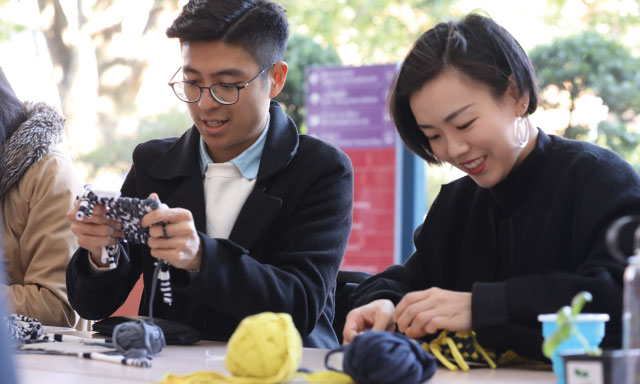 The annual sustainability event returns to campus in January 2018